I spent last year trying out hundreds of products, in my course of work as a makeup artist and also on my own skin. For eye creams alone, the hunt never ends. I'm pretty open trying out different eye creams, from the classic to the luxurious to new launches. I stop using it only when something else better comes along, or if I develop oil seeds from the cream.
So out of them all, here are my favourites!
Best all-rounder
Kate Somerville CytoCell Dark Circle Corrective Eye Cream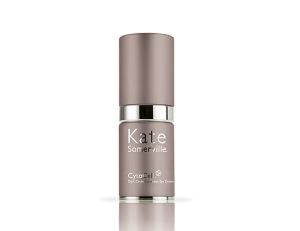 Fantastic for those who want an all-in-one hydrating, brightening, anti-aging, firming cream. Full of skin-renewing peptides and vitamin C, I like to save this for the evening cos it has a creamy rich texture. With the pump bottle, it ensures maximum hygiene (so you won't be dipping your dirty fingers into the cream nor exposing it to air). However, I make sure to pump it only half way down because I feel that it dispenses too much product with a full pump.
Best for de-puffing & brightening in the morning
Origins GinZing Eye Cream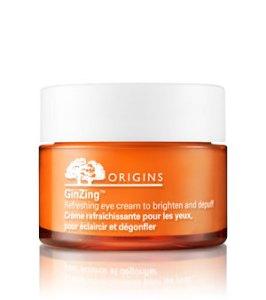 This is like a shot of espresso for my sleepy eyes, this eye cream has a pinky pearlised sheen to it that helps immediately brighten the eyes. It's not a big cover-up though. It also contains caffeine, panax ginseng and magnolia extract. It also absorbs quickly enough so that I can start putting on my makeup within the next few minutes.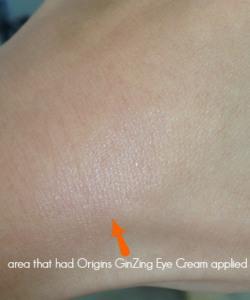 See the pearlised sheen?
Best for plumping and under makeup
Peter Thomas Roth Neuroliquid™ Volufill™ Youth Eye Serum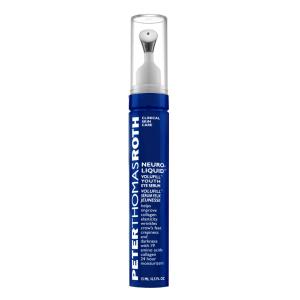 This nifty eye serum is kept in my kit and I whip it out for clients with wrinkles and hollowness around the eyes. With amino acids to stimulate collagen, hyaluronic acid, collagen, and luminosity enhancers, this light-weight serum is perfect for use before makeup to fill in lines and help quickly firm up the skin around the eye area. Great for mature skin. You can use the cooling applicator to gently and smoothen out the serum with precision, but I prefer tapping it into the skin with my ring finger.
Best time saver
Ole Henriksen Perfect Truth CC Eye Creme SPF15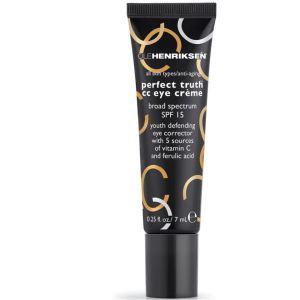 This is for those who are short on time in the mornings and want a one-step-does-it-all eye cream. The CC Eye Creme gives a light veil of color so you can skip concealer, while protecting the delicate eye cream with SPF 15, while still full of Vitamin C antioxidants and peptides to protect and strengthen the skin. I use this when I want to skip makeup but still erase any darkness or redness under the eyes.
This is also great for men who have concerns with dark eye circles but don't want to be caught using makeup because after all, this is still skincare!
Best luxury eye cream
SK-II LXP Ultimate Perfecting Eye Cream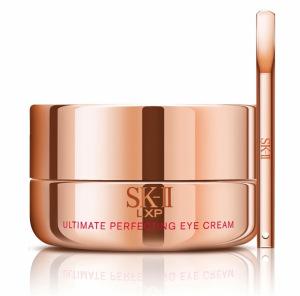 For the best that money (S$254) can buy, and for those who need results instantly ( an upcoming wedding? graduation after slogging through your PhD?) , look no further than the eye cream from SK-II's newest LXP range. Recently launched at the end of 2013, it has Highest Concentration Pitera, super anti-oxidant Lychee Extract, and rice oligo peptide, it promises results in a matter of days.
SK-II even designed an eye massage technique to help target the delicate eye area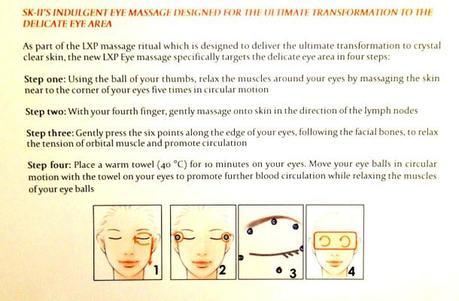 massage technique by SK-II
Credits:
Featured image © Luca Chiartano | Dreamstime Stock Photos