Spring is racing along and the benches of the greenhouse are occupied by plants that have been over wintering protected from the cold, along with an increasing number of seedlings. Growing space is limited inside the greenhouse,  as it is in the raised beds, this limits my choice of fruit and vegetables for growing. So I find myself waiting for the soil outside to warm up before I can plow ahead with growing my vegetables and fruit.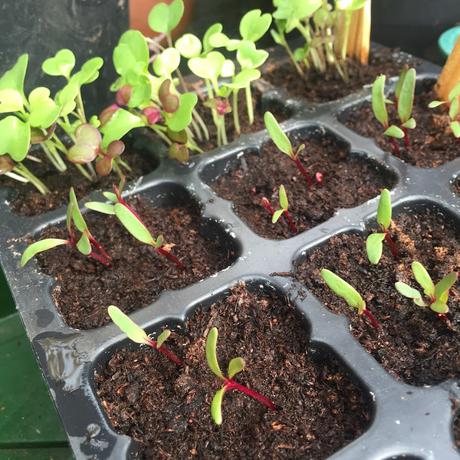 Beetroot and Salad Seedlings
There will be gardeners that are far ahead in the growing season than I, those that have a poly tunnel. For they will have enjoyed salad crops all year round, and spring will have arrived 6 weeks earlier inside the warmth of a poly tunnel.
If you have space in your garden or have an allotment then a poly tunnel can have a dramatic effect on the volume of fruit and vegetables you can produce. I have always imaged poly tunnels requiring a huge amount of space but they start from the size of an average greenhouse, up to ones suitable for a larger garden or allotment. Or you could really up size it if you were in the possession of a small holding. 
No matter the size of your fruit and vegetable plot, there is nothing quite so enjoyable as sowing your vegetable seeds and watching them grow. The satisfaction to harvesting and eating fresh home grown fruit and vegetables can not be matched. The gardening infographic below from Premier Poly Tunnels shares some interesting poly tunnel facts and some recipes to make the most of all the home grown fruit and vegetables. I certainly like the sound of the Courgette and Tomato Soup recipe a great way to use up a glut and freezable too.

This is a sponsored post.