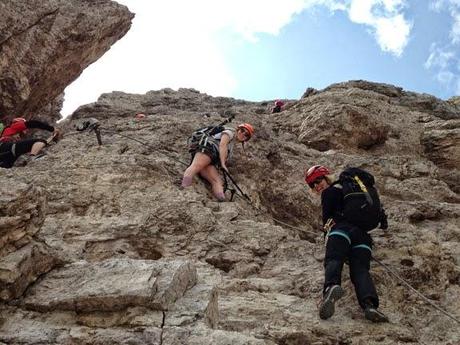 Guided tours rock! RW guides Daniel Sundqvist and Babsi Glanznig (behind the camera), took our Alpino Wunderbar guests on a Via Ferrata outside of Cortina, Italy.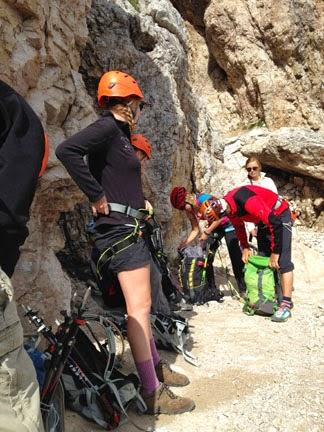 Via Ferrata literally means "iron road" in Italian, and many Via Ferrata have their roots in World War I when they were installed to aid troop movements across the rugged peaks of the Italian Dolomites.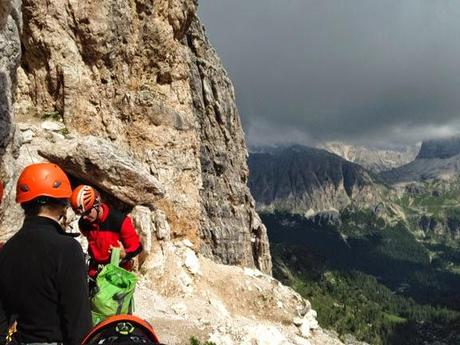 Despite the name, a Via Ferrata is certainly not a "road." Via Ferrata are generally climbing routes with nothing more than a thin steel rope or a small iron step precariously bolted to the rock for safety.
What the Via Ferrata lack in walkability they more than make up for in scenery. The views from these high mountain "paths" are breathtaking. This particular segment crosses Monte Averau (2,649 meters), a tower-like mountain in the Averau-Nuvoleau mountain group of northern Italy's Dolomite range.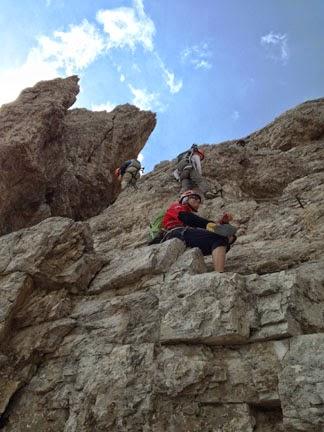 While the troops are long gone, the iron roads remain, and they offer an exhilarating way to explore some of the most rugged corners of the Alps. 
Note: Next Year's Alpino Wunderbar explores the three alpine villages of Chamonix, France, Courmayeur and Cogne, Italy. Will you join us? Please email us for more details


Photos: by Babsi Glanznig