As promised, I will do more makeup looks. First up is one of my everyday makeup looks. It's simple, soft looking and fresh. And yes, despite the contouring, I can't hide the fact that my face is rounder. I went crazy eating while I was preparing for my exam so I gained a few pounds. I'm currently working on shedding the weight I gained.  
This look can be achieved in 15 minutes or less! :)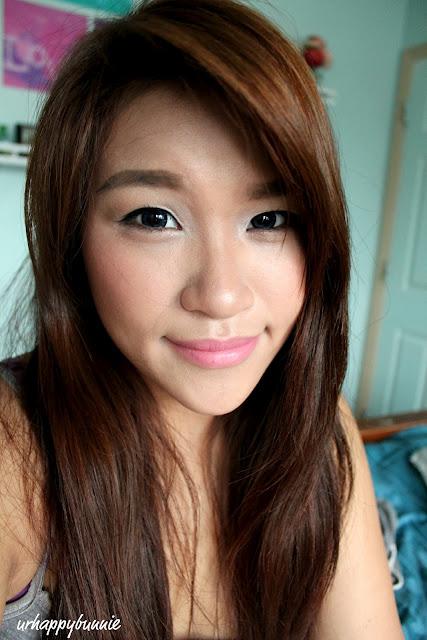 Face/Cheeks: Revlon ColorStay Foundation in Fresh Beige - applied with my favorite Sigmax F80 brush MAC Mineralize Skinfinish Natural in Medium  NYC Sunny Bronzer - contoured my cheeks, jaw and forehead, Urban Decay Buck - contoured my nose NYX Cream Blush in Glow - applied and blended with the Sigmax F82 - of course you can also use your fingers to apply this, I just prefer to use the brush MAC Mineralize Skinfinish Soft and Gentle - with a clean finger, apply down the center of the nose and lightly blend out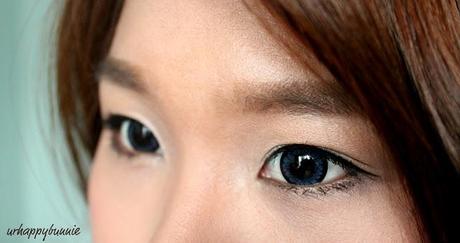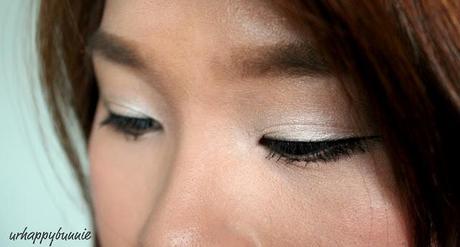 Brows:
Wet n Wild Brow Kit
Eyes:
Urban Decay Bootycall - with a clean finger, apply all over the lid and on the inner corner of the eyes
Urban Decay Naked - with a blending brush, apply on the outer V and the crease and blend out
Urban Decay Foxy - apply on the brow bone with a clean finger
Maybelline Lasting Drama Gel Liner in Black - with an eyeliner brush, line thinly the upper lash line, wing out as you like
NYX Iced Mocha Eyeshadow - apply on the bottom lash line with a smudge brush
Urban Decay Blackout - this optional, with a smudge brush, soften the gel liner by smudging this on top of it.
Maybelline The Falsies Flared
Lips:
MAC Viva Glam Nicki - dab on the lips and blend out with your finger
That's it. This is one of my everyday spring looks. It is easy and refreshing. Hope you liked it!