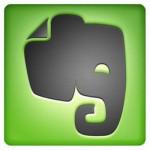 The new iPad2 comes with a lot of cool stuffs: Apps, Apps, Apps and more Apps. But there are another things that can help you customize your device. Starting from outter to inner appearance.
The smart cover is one of those things that will do that task for you. It comes in many colors, and as soon as you install it, you can lift the cover and your iPad turns on, drop it and it goes to sleep.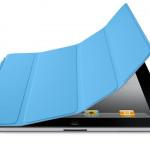 Taking advantage of this functionality, Evernote built an App: Evernote Peek. This is one of the coolest free apps I have ever seen. Basically, it is a trivia app in which you lift the first part of the cover and a question will appear like "Caracas is the capital of what country?" (you will see it in the video!) or "how do you say 'coffee' in japanese?". After the question is displayed, you can lift the next part of the smart cover and the answer is displayed. I think they are doing a pretty good job around their slogan: Remember Everything.
In my opinion, this kind of apps are the ones that will be very accepted for travelers and time killing people (like waiting in a place for somebody or waiting for a meeting) and hopefully we will se more apps using the smart cover.
What do you think about this app? feel free to leave a comment.
Enjoy!