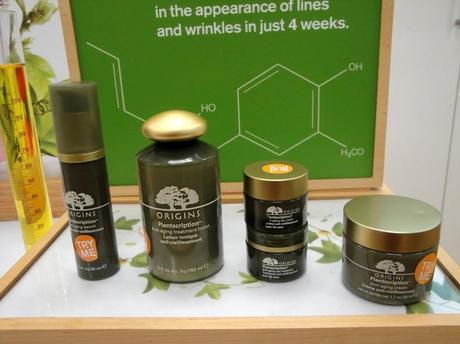 Went to Origins Plantscription Anti-aging cream launch recently and got to know this brand that's new to me! Origins products are formulated with natural and certified organic ingredients and 100% essential oils. They are formulated without parabens, phthalates, mineral oil, petrolatum, paraffin etc and other animal ingredients. They also manufacture using a combination of renewable sources, wind energy and earth friendly practices. All these made the products safe to use on the skin and also environmental friendly at the same time.
Origins Plantscription series of products are meant for anti-aging purposes. They include a cleanser, treatment lotion, serum, cream(NEW), eye treatment and eye cream.
Why is an anti-aging regimen important? 
I'm 24 this year and many people told me that skin starts to age when you are 25. But the rate at which it appears is controlled by genetics, stress and exposure to environmental damage. Hence, I have absolute reasons to believe that aging now begins as early as your 20s. All these factors cause a decline in skin's natural collagen, elastin and fibrillin production. Skin's structure weakens, paving way for wrinkles and skin renewal also slows down, making skin texture rough and uneven.
Prevention is always better than cure. Instead of waiting for your wrinkles to appear and then deciding to treat them, why not start now and prevent wrinkles' formation?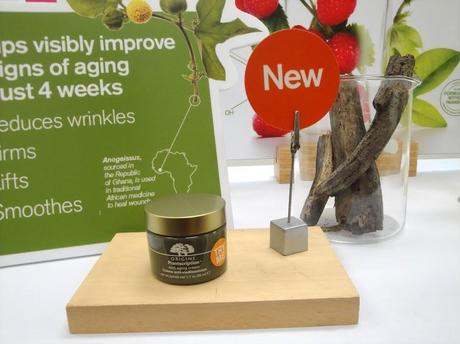 The new anti-aging cream incorporate
d Raspberry Plant Stem Cell Technology
and fights aging signs for a younger-looking you. It helps to address four major signs of aging by reducing lines & wrinkles, lifting, smoothing texture and reviving bounce. 83% showed an improvement in the appearance of lines and wrinkles in just 4 weeks.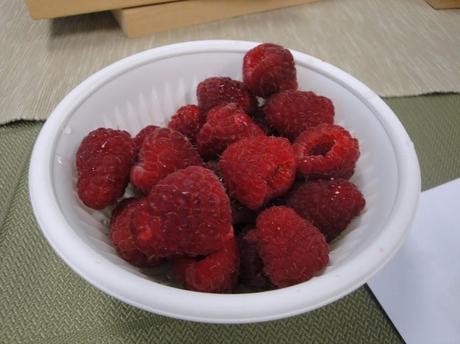 A plant stem cell
is a type of cell that exist in all plants. They have the unique ability to "self-renew" which means they can re-grow new plant parts such as leaves, roots or stems from a single isolated cell.
The product also contains Anogeissus which can help to preserve skin's delicate moisture barrier, smooth skin, boost radiance and promote youthful appearance. It is also a potent wound healer and antimicrobial.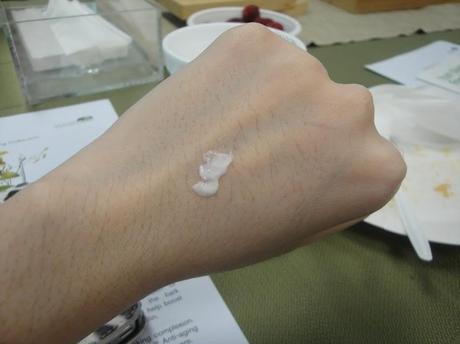 But of course, everything I said would be unbelievable if I didn't try it myself. I have started using the cream as my night cream since Jan 12 and it has been almost 3 weeks.
Here's what I've got to say about the cream:
The texture is slightly on the heavy side, so unless you have dry skin, I wouldn't recommend you to use it as a day cream. It is difficult to spread across the face. What I usually do is to take a pea size of the cream and heat it up between my palms before I do pressing motion onto my skin. It has light citrus scent which is refreshing yet not over empowering as well. It simply smells really natural without all that chemicals. The cream is easily absorbed by my skin without looking greasy all over which I was quite impressed, given the fact that it is a cream-based product. I find that my skin brightens up after using the cream and I saw radiance too!
I really like it as my first anti-aging cream since it is organic. But because of the heavy texture, I alternate the usage with my Naruko Raw Job's tears sleeping mask so as not to clog my pores. I also make sure I use only a pea size each time.
Retail Price: $110 for 50ml