Hey everyone!
It is my pleasure to write for Health and Beauty. Today I have a review on a facewash. Its the Glomed Face Wash from Ethicare Remedies.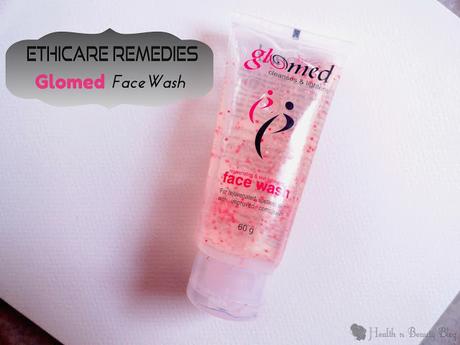 Ethicare is a pharma brand that specializes in skincare and haircare products. They have products based on skin type- like for acne prone skin, aging skin, dry skin etc. 
The facewash I received is called Glomed and is specifically for oily skin. The product claims to reduce superficial wrinkles, aging signs, and blackheads. It is also claims to skin texture and complexion.
MY TAKE ON THE PRODUCT
The first thing that I noticed was that the tube was only three fourth full when I got it. I mean is that all they give??
The product is translucent and has pinkish-orange color with small pink beads in them. It looks quite pretty. 
The consistency of the product reminds me of Pears soap and it even smells like Pears. Nothing that is overpowering any way. You can barely feel the beads when you are washing your face with it. It is a very gentle face wash.
What I did notice is that this product lathers better with warm water than with cold water. I love that it leaves my skin feeling soft and fresh.
Two of the key ingredients in the facewash are glycolic acid and aloe vera.
Glycolic acid is a known anti-aging product that helps to restore the natural pH of the skin and also in cell turnover. This means that you will get younger and healthier looking skin over time. Glycolic acid is known to minimise pores as well.
Aloe Vera also helps in reducing acne marks and it helps in hydration.
Does it live up to its claims?
Well I have been this using for about three weeks now and I haven't seen any amazing results. The facewash hasn't broken me out, so I guess people with sensitive skin can go for this. 
About the anti aging claims, I guess one would have to use it for a few months to see those results. My skin texture does seem a bit better but no reduction in my wrinkles. I have combination skin and in winters it gets a bit dry. Glomed didn't leave my skin feeling dry but my skin feels soft and hydrated.
You need very little to wash your face and so I guess 60g will last for more than a month if you use it only once a day. You can see that in three weeks only about half the tube has been used up. Well technically only one third has been used, like I said before the tube came filled only upto 75% of the tube.
The product costs INR 153 for 60g which isn't really inexpensive.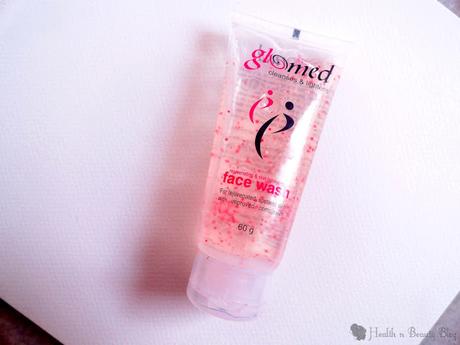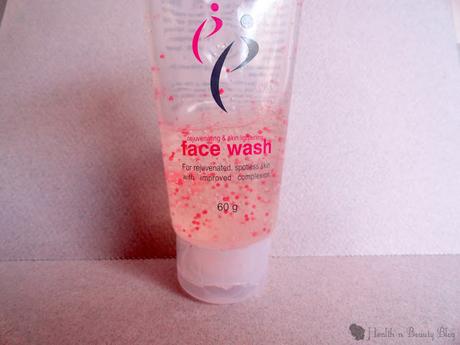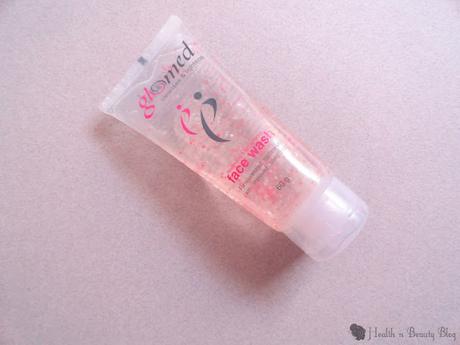 What I like about this product:
> Very gentle
> Skin feels hydrated and soft
> Pleasant fragrance
> Lathers well with warm water
What I don't like about this product:
> Wish they would give a little more product for the price.
Overall there is no "wow" factor in this facewash. It is just a regular facewash. I liked it and I would repurchase it if I see that it improves my skin texture further. So I will definitely continue to use this tube up before I decide to buy another tube.
By Krupa
HnB Edit - Glycolic acid cleansers do take time to show results Krupa, since they stay put on the face for a very less time. Nice and honest review!


PR Sample.