Having won the Best Tinted Moisturiser in Singapore Women's Weekly Best Beauty Buys 2014, Estetica's ést.lab sunshield  has got the stamp of approval not only from beauty bloggers but also from magazine editors and makeup artists.
Just abit of background about what I normally apply in the morning, it's the NARS Pure Radiant Tinted Moisturizer in St Moritz. My tan had sort of faded over the month of January and the shade of St Moritz was getting sort of deep of me.
When I told the lovely folks at Estetica that I wear tinted moisturiser everyday, they told me that I had to try their Sunshield, which would adapt to my skintone.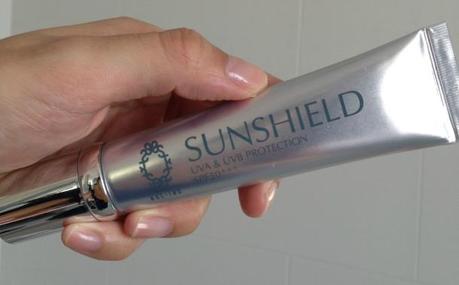 So I tried it, here's how it works!
First I apply 1 pump onto the back of my hand. Initially I was over zealous and put two pumps, but I then it was way too much product.
Next, I apply it to my clean face in the morning. Usually under my tinted moisturiser I have either essence or serum on, as well as eye cream.
As I gently smoothen it onto my face, it starts changing it's color to my skin tone! There are no white streaks, it's featherlight, and leaves a sheer, dewy finish.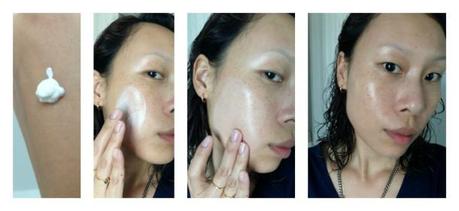 My observations
The coverage is extremely sheer, so you will still need your concealer & foundation if you need to do lots of correcting.
The dewy finish is high shine. I like dewy skin but most people would want to matte their t-zone down with some powder
Great for Singapore's climate and summer. Featherweight texture, smooth application and moisturising, it's a good all-in-one quick morning soloution and works great as a base for makeup.
 I'll recommend it to be used as a city and day-to-day moisturising sunscreen.  I wouldn't recommend it for swimming and sweaty sports as it isn't waterproof and the coloured tint will rub off on your towel.
Available at esteticabeauty.com/shop (shipping to Singapore. For international orders, you need to email them)
Also available at the Estetica branches across Singapore. Retails at S$72.