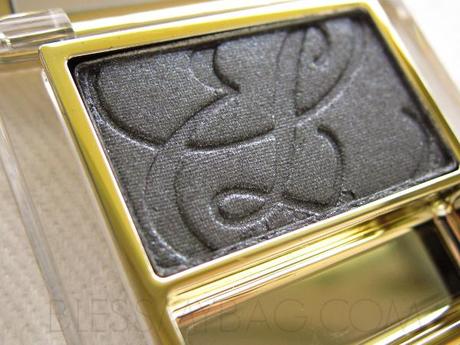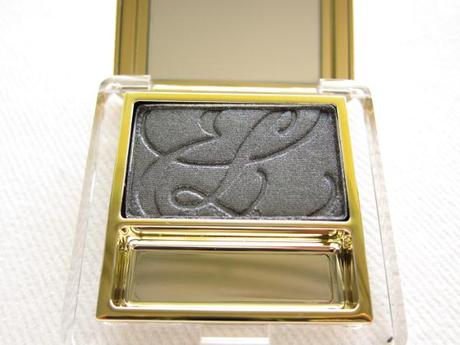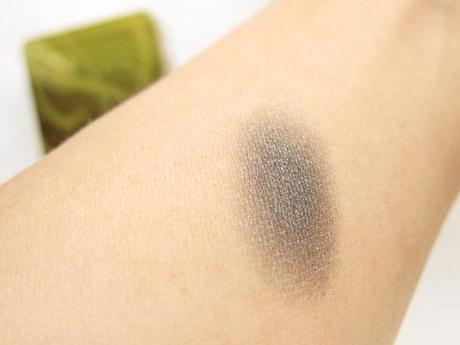 Estee Lauder Pure Color Eyeshadow in 58 Black Crystals isn't black.  It's a gorgeous, stormy, gunmetal gray embedded with an elegant amount of silver shimmer.  It could be immediately classified as a cool shade because of it being gray but there's a hint of neutral warmth when you blend it out.  In a nutshell, the eyeshadow texture is a satin shade with shimmer.  Black Crystals would look lovely as a crease color if paired with a lighter base shade but also makes a beautiful shade choice for all over the lid.  Read more to see a swatch and how I made this shade work for me.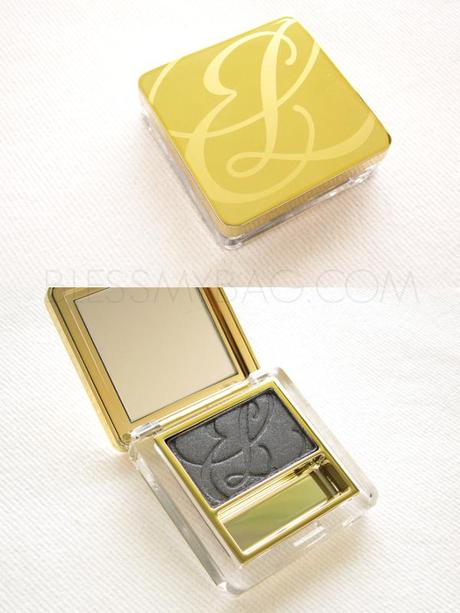 The product itself is encased in a 1.5 inch square compact and has a NET WT. of 2.1 g/.07 oz.  Over an Estee Lauder counter costs about Php 1,250.00.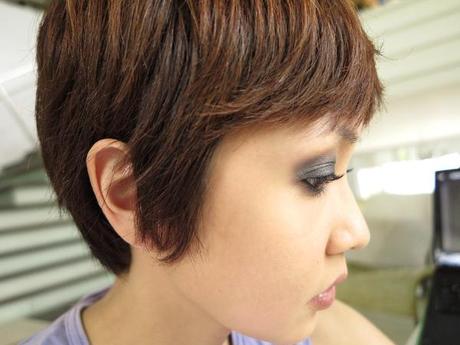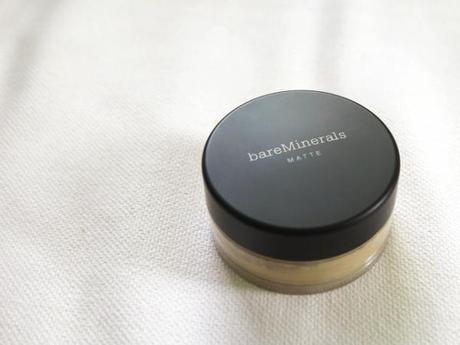 The only base product I have on my face is my new creamy soft Bare Escentuals matte mineral powder foundation (SPF 15 infused with RareMinerals ActiveSoil Complex) which was passed on to me by my aunt at a party this week.  She bought it brand new from the U.S. and realized when she got back that it was not the sort of coverage that suited her.  We have identical complexions so she thought the shade W15  would suit me and it did.  I even used this as the concealer under my eyes, I just applied more product over that area.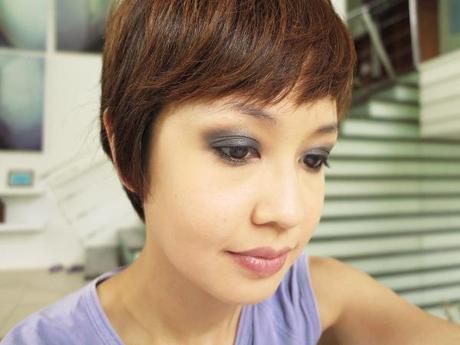 The way I decided to wear it for this post is simple and straightforward.  To ensure longevity and depth for the eyes I heavily applied a soft black kohl pencil roughly along the lower half of my eyelid by the lashline.  I didn't use an Estee Lauder eye pencil…I used an Ever Bilena Color Pencil, the one with a burgundy pencil shaft.  I then used a fluffy blending brush to diffuse and blend out that kohl base so it becomes a wash over the lid for the eyeshadow to cling to.  I patted Black Crystals eyeshadow all over the mobile lid and softly blended the edges.  I decided not to wing out my eyeshadow at the corners and keep it simple.  Black Crystals is a pretty color even if it is better worn dark I think.  I've observed that it isn't the sort of gray that drains color from my face.  Estee Lauder Pure Color Eyeshadow in Black Crystals is not limited edition I believe and costs Php1,250 via Estee Lauder counters.