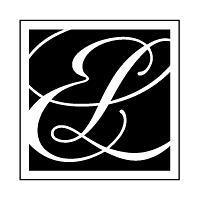 Source: seeklogo
Just wanted to fill you in a a great GWP I found out about last night. Right now at
Estee Lauder
online if you enter the code
VIP
at the checkout you will receive
FREE SHIPPING
, a
SAMPLE
of your choice as well as the
GWP
which includes:
Total makeup Remover (for all skintypes)  30ml
Maximum moisture Creme (for normal/combination skin) 15ml
Pore Minimizing Skin Refinisher (for all skin types) 7ml
Stay-in-Place eye Pencil sample size
Long Lasting Lipstick  no.61 pink parfait
Bold Volume Lifting Mascara 2.8ml
The only downside is that a lot of the more popular products are already sold out. I nabbed the eye pencil sharpener and received free shipping, sample of the Lash Primer Plus and the GWP all for $15AUD!
It's a great deal if there is an Estee Lauder product you've been looking to try now is a great time. But be quick as I'm not sure how much longer the deal goes for. Happy Shopping!