Estee Lauder Double Wear Foundation Review : 3W2 Cashew
Today I am going to be reviewing a cult favorite foundation that needs no introduction, Estee Lauder double wear foundation is a favorite among many beauty and makeup enthusiasts, and it has another fan in me. Read on to know more about this foundation.
I picked up this foundation from Dubai duty free, hence I paid close to INR 3300, I am not sure about the price in India, but it is close to 3600 or so.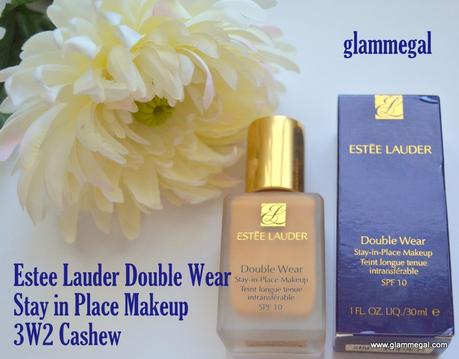 Estee Lauder Double Wear Foundation
I was color matched to 3W2 Cashew in this foundation, and for reference I am NC40-42 in MAC. W being for warm undertone, its a yellow based foundation for my warm undertones.
Estee Lauder Double wear stay in place foundation is a fragrance free, oil free foundation which is light weight. And this foundation can wear up to 15 hours, these are the claims of the foundation and lets see how true they stand.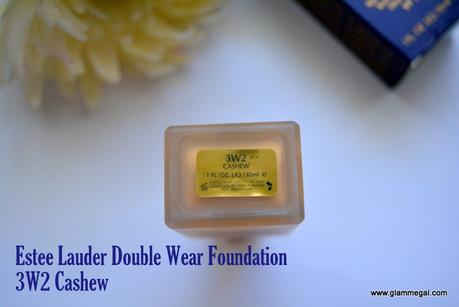 Estee Lauder Double Wear Foundation Review
Packaging: Its packaged in a clear glass bottle and doesn not come with a pump, which is a downer, and you have to be careful with the glass packaging especially if you have butter fingers.
There is a wide selection of colors available in this range so they have something for everyone. I am 3W2 Cashew in this foundation.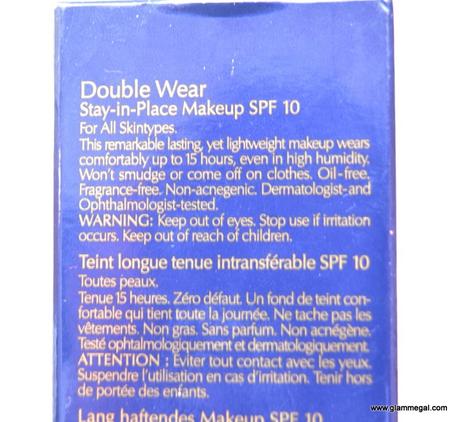 Estee Lauder Double Wear Foundation
Its a liquid foundation and is of medium consistency neither too runny nor too thick. I just take a little on the back of my hand and apply it with a foundation brush on my face. The best thing I liked about this foundation is how easy it was to blend the foundation, literally the foundation blended itself, I was pretty amazed, it spreads evenly on the face and blends like a dream. Another amazing quality of this foundation is that its really light weight, you dont feel like you have makeup on and despite that it provides full coverage.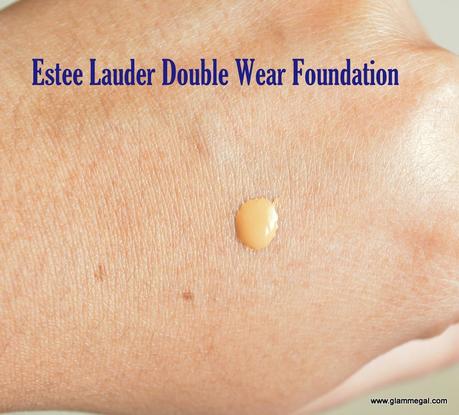 Estee Lauder Double Wear Stay in Place Foundation
Now I have hollowness under my eyes and dark circles too , so it doesnt suffice me as a concealer too, but someone who doesnt have much dark circles this foundation eliminates the need for concealer for them. This foundation completely covered all the redness on my skin and made the skin look flawless.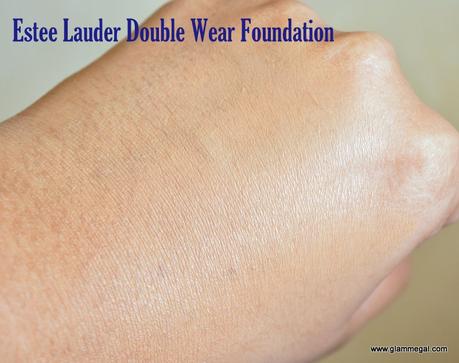 Estee Lauder Double Wear Stay in Place Makeup
Foundation
I have used this foundation few times already and it has sure lasted me over 10 hours without the need for touch up, and I stay in  humid weather. Estee Lauder double wear gets full marks for the staying power.
This is how it looks on me.
BTW if you want to see the tutorial on this look you may check it out here: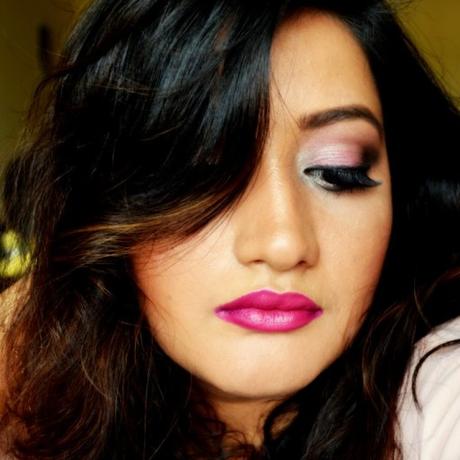 Estee Lauder Double Wear Foundation
https://www.youtube.com/watch?v=4-2xX-LGyas
Overall I would greatly recommend Estee Lauder Stay in Place foundation. Here are the pros and cons
 Light Weight
Blends Easily
Long lasting
Full Coverage
Matte finish
Doesnt oxidize
Cons: Price is all I can think of, nothing else.
Estee Lauder Double wear foundation is a long staying , medium to full coverage foundation for all skin types, which everyone will surely enjoy. Until next time
Related
You Might Also Like
SONIA KASHUK POINTED SYNTHETIC FOUNDATION BRUSH REVIEW
REVLON NEARLY NAKED FOUNDATION REVIEW
REVIEW: MAYBELLINE DREAM LIQUID MOUSSE FOUNDATION
REAL TECHNIQUES EXPERT FACE BRUSH REVIEW : THE BEST FOUNDATION BRUSH
Gerard Cosmetics Tequila Sunrise Lipstick Review Swatches Price
The Balm Mary Lou Manizer Review and Swatches / Dupe for Mary Lou Manizer
Bourjois Rouge Edition Velvet Lipstick Nudeist 07
Colorbar Angled Angel Eye Defining Brush | Angled Eyeliner Brush
Tweet
Tags:
best foundation best full coverage foundation, best foundation for brides, estee lauder double wear foundation, estee lauder double wear foundation 3w2 cashew, estee lauder double wear foundation for indian skintone, estee lauder double wear foundation review price and demo, estee lauder double wear stay in place foundation, estee lauder for mac nc 42, estee lauder foundation review, foundation for indian skntone, foundation for warm undertones, high end foundation, holy grail foundation, mac nc 42