Hey Loveys!!
Guess what?? A few of us teamed up and for this week we're having an EPIC CANADIAN GIVEAWEH (get it? The "eh" pun? :))!!
We are, Davida from The Healthy Maven, Katy from Fit in Heels, Tara from I'm Fit Possible, Sarah from My Mostly Healthy Life, Michelle from Push Pump Progress, Laura from Scribbles and Sass and Suzi from Confessions of a Fitness Instructor and we have teamed up to basically bring you the coolest giveaway ever.
There are 7 prizes which means there is going to be 7 winners! So here's what you have the potential to win :)
Eat Clean Diet
Win one of two Eat-Clean Diet and Raw Elements Inc sponsored goody bags! Goody bags include Tosca Reno's favorite Sunwarrior supplements, a special recipe from Tosca and two titles from Tosca Reno's bestselling Eat-Clean Diet series.
Prize:
1 green Eat-Clean Diet grocery bag
1 Raw Elements Water bottle
1 sample of Sun Warrior Raw Vegan Protein Powder
1 sample of Sun Warrior Activated Barley Powder
1 sample of Sun Warrior Ormus Greens Powder
1 copy of Tosca Reno's Just the Rules
1 copy of The Eat-Clean Diet Vegetarian cookbook 
1 back issue of Oxygen Magazine (Tosca Reno cover)
1 back issue of Clean Eating Magazine (June/July 2012)
As well as a recipe from Tosca using the supplements in the goody bag.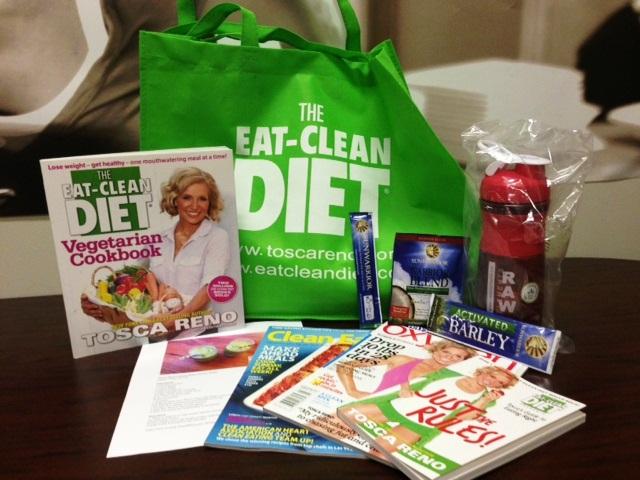 Urban Running Girl
Back in November, Michelle stumbled upon a local Toronto based company called Urban Running Girl. Urban Running Girl makes running shrugs...yes, that's right...RUNNING SHRUGS! These shrugs are designed for active women. "The idea of a running shrug came about from the need to keep warm while warming up during and early morning run, particularly in the spring and fall. It's too cool to start with only a tank top or t-shirt, but once you are warmed up and/or outside the temperature rises. Then it becomes too warm for a long sleeve shirt or jacket". These shrugs come in a variety of colours: purple, black, pink, orange and turquoise. The shrugs are made of tech material that wicks away quickly, it also has fold over cuffs that you can use to cover your hands on cooler days!
Prize: One awesome running shrug in your choice of colours!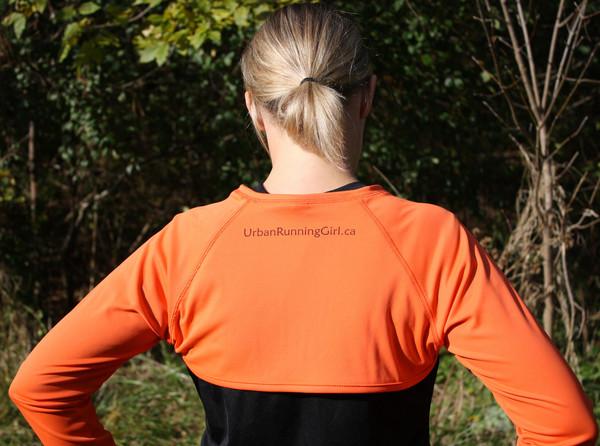 Allergic Solution
Allergic Solution allergen-free mixes were created from a place of knowledge about nutrition and how a balanced diet and healthy lifestyle can heal the body. The founder of the company is both a nutritionist and consumer who has yearned for healthy, allergen-free, gluten-free food products available in the market place. Their mission is to provide ethically and socially responsible products that support the needs of people with allergies, assist in reducing inflammation in the body and contributes to overall health. The mixes are free of corn, dairy/casein, gluten/wheat, peanuts, tree-nuts and soy and are also 100% vegan, kosher certified and are made in North America.
Prize Includes: Yeast Free Bread Mix, Pancake/Waffle Mix, Vanilla Cake Mix, Carob Cake Mix and a recipe book.

Omega Crunch Shelled Flax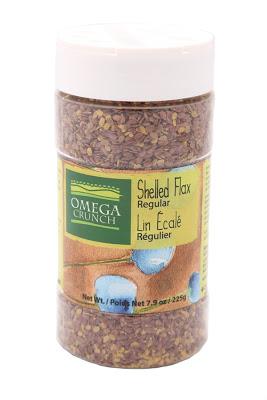 Regular flax contain a hard outer shell that our digestive system is unable to breakdown so it passes through the body without us absorbing any of the nutrients of the kernel found inside.  You can get around this by using ground up flax but the taste leaves a lot to be desired. Omega Crunch however, is produced with shelled flax (flax that has had the hull removed from the inner flax kernel). Your body is able to easily digest the flax seed and reap the benefits offered by the seed. And they taste great! The natural flavor really doesn't taste like anything and you can throw it in granola and raw macaroon recipes, or top of yogurt with a tablespoon of shelled flax.  It adds a crunchy texture without the taste of the ground flax.  You can also buy it in maple, cinnamon and garlic flavours.
The other thing I really love about this product is that is is made right here in Nova Scotia.  In fact, it is produced in New Minas which is only 20 minutes away from where Suzi lives, and is produced in partnership with The Flower Cart which is an organization that provides training and employment for individuals with intellectual disabilities.Prize Includes: One 225g shaker bottle of Regular Shelled Flax.
Koge Vitamins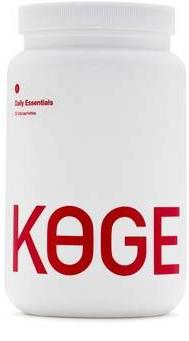 These ain't your momma's vitamins, but if you're a nice kid you should get them for mom, anyway...it IS almost Mother's Day! 
Koge takes the confusion out of buying vitamins, as simplicity is their motto; there are only four options. Koge's expert team of doctors and nutritionists have put together multi-product vitamin packages designed to ensure you receive the holistic benefits you desire. Each tub has 30 packs of vitamins, so all you have to do is take one a day and enjoy the benefits. The best part about Koge (besides wicked vitamins and spirited, down-to-earth, cute founders)? For every purchase, they donate vitamins to children in Africa under the age of 5 suffering from malnutrition. It's a win-win; improve your health and permanently improve the lives of others. 
Prize: One month supply of Daily Essentials. They'll provide you with a complete set of healthy nutrients required for optimal day-to-day wellness. Your body will be at its best, no matter what the day throws your way.
Face of Hope
Located in Strathroy Ontario, Face of Hope is a skin care company that absolutely ROCKS! Why? I will totally tell you! Here are some legit reasons:
100% All Natural ~ 90% Certified Organic

Simple yet very effective, containing highly active natural ingredients

Handcrafted in small batches

Amber glass packaging that is 100% recyclable

Pure Organic Floral Waters are the only waters used

Essential minerals - assists the health & vitality of the skin

Vitamins A, E, F and C and Omega 3, 6 and 9 oils - offers support and nourishment for the skin
Never formulated with parabens, toxic preservatives, synthetics or artificial ingredients, petrochemicals or mineral oils. Also the owner Liz, is an absolute gem!
Prize: The Prevent & Repair System (travel size) has been formulated to create a state of well being and balance for the skin. This daily routine of cleansers, toner, treatment and moisturizers provide all the nutrition needed for healthy glowing skin. Ingredients containing pure vitamins, minerals and omega oils are all carefully combined to produce Six powerful products that all play a role in reducing acne, redness, wrinkles and sun damage.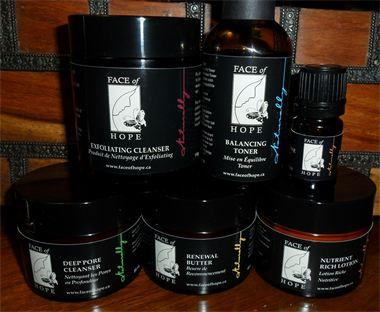 NoSweat Laundry
NoSweat has been amazing for Katy from Fit in Heels, who has invested so much money in workout clothes. What goes in to the washing machine is rank-ass, stinky laundry (courtesy of her and her husband, two fitness junkies who like to sweat) and what comes out smells so good it makes her want to shove her face in my husband's jock.  Katy's words.
NoSweat can be used on its own (you need the teeeeniest amount), or in addition to your laundry detergent. It takes out yellow stains and works specifically with workout gear materials! In addition, the Mat Spray can be an amazing addition to your yoga practice, to freshen up your mat!
This is a must-have for any fitness instructor, personal trainer, Phys Ed teacher, runner, athlete, or anyone else who lives in their workout gear.
Prize: Two full-sized 500ml NoSweat laundry detergent (one in sweet freesia and one unscented), one travel size citrus rush laundry detergent and one mat spray in sweet freesia.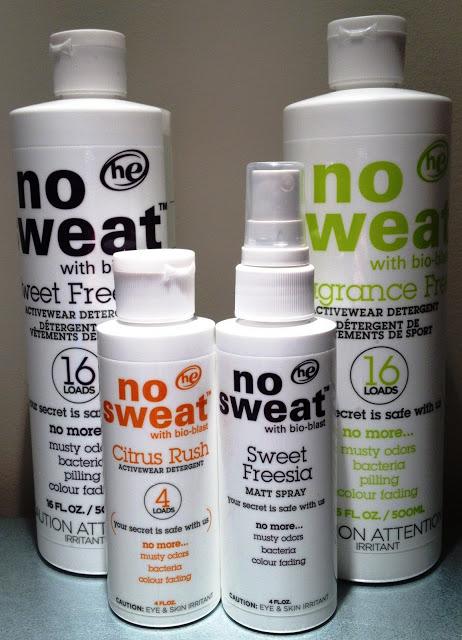 Here are the prizes in writing:

1. One of two Eat-Clean Diet and Raw Elements Inc sponsored goody bags.

2. One awesome running shrug in your choice of colours from Urban Running Girl.

3. Yeast Free Bread Mix, Pancake/Waffle Mix, Vanilla Cake Mix, Carob Cake Mix and a recipe book from Allergic Solutions.

4. One 225g shaker bottle of Regular Shelled Flax from Omega Crunch.

5. One month supply of Daily Essentials from Koge Vitamins.

6. The Prevent & Repair System (travel size) formulated to create a state of well being and balance for the skin from Face of Hope.

7. Two full-sized 500ml NoSweat laundry detergent (one in sweet freesia and one unscented), one travel size citrus rush laundry detergent and one mat spray in sweet freesia.

What do all of these products and companies have in common? The are Canadian and we absolutely love each and every one of them. Of course, they love us right back too!

A huge thank you to each of these fabulous companies for their generous donation for this giveaway. It's definitely important to spread the word of great products, especially when they come from native soil :). Simply enter using the Rafflecopter below for your chance to win of of the seven awesome products or prize packs. This giveaway is open to all residents of Canada and the US. Good luck!



a Rafflecopter giveaway

Annnnd because I felt like it, I have a vlog for you today! :)