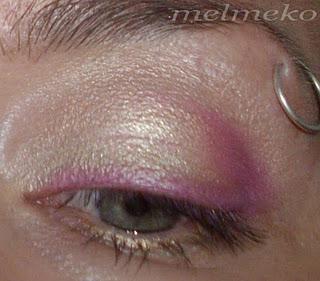 Pink & Gold EOTD - No Flash
I am a bit late (OK, OK, I admit, heaps late, oops :"> soz peeps) with this post because I have beenworking on my entry into the Beauty Heaven annual Blogstar competition over thepast week.  Not only did I getsidetracked and right off schedule, I also absentmindedly assumed I could post my submission straight here on my own blog as well, once the entry was surrendered. (the conditions, which I am querying only state you can't submit an existing published post, but video entries are published on YouTube, so

I can't fathom why written entries shouldn't also be used on the authors personal blog??

)  I was intending to outline that the work was written for the sole purpose of the
Blogstar competition
etc. etc. (

yeah, yeah you get my drift
(:|
LOL
;) )
Even after investigating on the Forum and various Blogs about the subject, I have still drawn a blank, unable to determine if it's permitted or not.  :-\  After a week of deliberation
, Idecided NOT to risk it. 
Knowing my luck, my entry would end up being deemed void and invalid, therefore, all the time andeffort already spent, (mostly hours of editing to try and reduce my original post to less than 500words  :-B :)) 

LOL!

) might have been futile, EEK! :-O  

Pink & Gold EOTD - Both Eyes - No Flash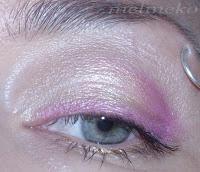 Pink & Gold EOTD - Flash
Ok, so the point is, I now have to post something super fastwith no preparation,

Double EEK!!

 :-O  :-O  Well, skimming through some photo's from a couple of monthsback, I came across an EOTD (Eye of the Day) that I conjured up to harmonise with one of myfavourite baby pink lip hues, the Innoxa Matte Lipstick in Pink Carnation, which Ihave already photographed in my Innoxa Lipsticks post a while back. #:-S  Whilethis isn't the same eye look that I used on that occasion, I wantedto try something new and different to compliment the gorgeous pink tincture to perfection, and well,this is what I came up with.  :)  A quick and easy eye makeup look, using only a handful of products from my beauty stash, featuring a basic combo ofbudget and quality cosmetic brands.  ;)
Here is what I used: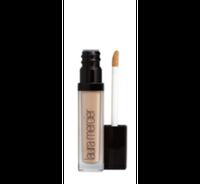 Laura Mercier Eye Basics in Wheat 
This eye makeup base is my ultimate savior for oilylids.  The problem is non-existent if Iprime my lids with this before attending to my usual eye makeup.  It creates a flawless canvas to disguise any imperfections, allowing for an effortless application that prolongs the staying power of my eye makeup to perfection so it doesn't crease or smudge or fade.  Also helps to brighten up tired eyes and leave them with a '

well-rested

' appearance.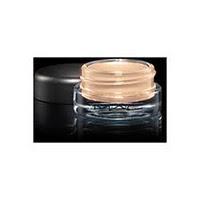 MAC Paint Pot in Chilled on Ice 
(

Described as a FrostedWhite Gol

d

)  It's a creamy metallic-stylepale yellowish gold that was introduced here early this year from the Mac limited edition Cham Pale collection (

some good images can be viewed

here).  It is more goldlooking on my skin than it appears to be in the pot and the cool shimmer (notat all glittery) that is semi-sheer is ideal as an all over lid color.  It blends seamlessly and I love that even though it hassuch a creamy formula, it dries quickly with no tackiness, while the intensefinish stays vibrant all day.  (

NB: No longer available via the

Mac

website

)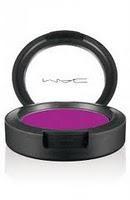 MAC Cream Colour Base in Madly Magenta 
(Described as aVivid Pinkish Purple)  Thesemulti-tasking creamy colours are so handy and a '

must have

' for all beautycases.  They can be used on your eyes,lips, cheeks anywhere really and even though I read somewhere that this color is

NOT

suitable for lips and eyes, but, I defied the perception and have found it isawesome any which way ;)  This hue springs from the Mac Stylishly Yours collection and is apparently a permanent MAC PRO only shade. (

Swatches can be viewed

here)  Now this is pink how I like it (my kind of pink

!

) :x  A cool, blue-based, bright pink with purple undertones, or similar to fuchsia more or less.  The formula is highly pigmented,providing a rich, fully opaque coverage that simply doesn't budge.  (NB:Permanent Shade at PRO stores only,

but don't hold me to that 

:)>-

I don't have personal access to a

MAC PRO

store to verify this claim

)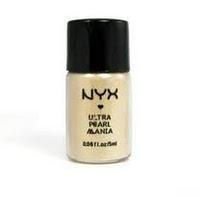 NYX Cosmetics Loose Pearl Eye Shadow in Nude 
(

Described asa Subtle Shimmery Champagne

)  The multi-purposepigments are the best ultra budget cosmetic product I have ever experienced.  The finely-milled, highly concentrated almost gold (rather than nude) coloured powder definitely packs anenormous punch in terms of color payoff and its gorgeous, pearlescentfinish is ideal to highlight any makeup look.  I like these pigments as an eyeshadow or a highlighter, as a blush on my cheeks, mixed with gloss on my lips, or polish to paint my nails and even, on occasions in my hair.  Used either wet or dry, they are smooth to apply with minimal fading (especially when a primer is in place first). The onlydownside is that it's hard to access the pigment while it's in its original pot, so it's easier to transfer as much product as needed into another canister or a mixing medium toavoid wastage.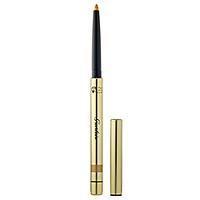 Guerlain Retractable Eye Pencil in Gold 
This retractable-typeliner doesn't appear to be available anymore via Guerlain, however more information on the product can be sourced here. The intense 'true' gold liner is super soft and creamy, delivering immaculate precision and is presented in quality Guerlain packaging that just screams pure 'class'. It glides on smooth and defines my waterline with a dramatic pop ofcolour that stays put for hours without regular touch-ups. The built-in sharpeneris useful if you want to achieve an even more tapered point for finer lines.  (

NB: While obsolete by

Guerlain

, it's still readily available at many onlinediscount outlets

)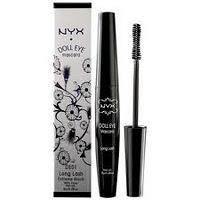 NYX Doll Eye Mascara inWaterproof Black 
I use this mascara more than many of my others, as it always enhances a brilliant, natural-looking flutter.
;;)
  Iprefer the Waterproof formulation, to be confident that it doesn't wind up where it shouldn't be and like how the design of the brush allows for perfect maneuvering to coat every lash, even the finest inner ones.  It lengthens my lashes, leaving themincredibly black and much fuller, minus any clumping or flaking. Whilst I like my lashes to look prominent, I don't go for anything too OTT (

over the top

) during the day, however when I need some extra 'oomph', this mascara can also be built-up for a more dramatic, nighttimeeffect.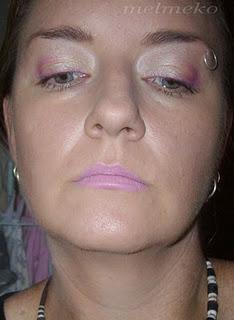 Pink & Gold EOTD - Full FOTD - No Flash
This is how I did it:
After priming with the Laura Mercier Eye Basics, I created a light wash of color allover the lid, extending to the upper orbital bone (

or is it lower brow bone,bwahaha, I am not up to speed on anatomy

, :))

LOL!

) using the MAC Paint Pot.  I then applied the MAC Cream Colour Base alongthe upper lash line and lower lid, smudging slightly, extending to the outer corner and up into aV in the outer crease.  I then used the NYX Cosmetics Loose Pearl Eye Shadow underneath my brows and in the inner corner of my eyes,carefully blending into the gold wash.  Using a large brush, I dusted some loose Translucent Powder over the area to complete the blending and set the color.  I worked the Guerlain Retractable Eye Pencil into my lower and upper waterline and alongthe lower lash line.  Finally, just one coatof

NYX Doll Eye Mascara

to both the upper and lower lashes concluded the eye look.

The lipstick that inspired this look.
Overall:
This look was simple to achieve and I thought it effectivelycomplimented the baby pink lipstick, while promoting a soft, feminine appearance. \:D/ What do you all think?  Is it a winning combination and does it suitmy eye colour?  While I love wearing pinklipsticks, I usually don't opt for pink shades on my eyes, so please give me yourhonest opinion. :-? Does it work??  I would also love some more color solutions formy eyes that would be flattering when united with a baby pink lipstick hue, similar to the one pictured above.  Any suggestions?  ;)
All images in this blog are my own, with the exception of the generic product images.