'To say goodbye is to die a little'
Raymond Chandler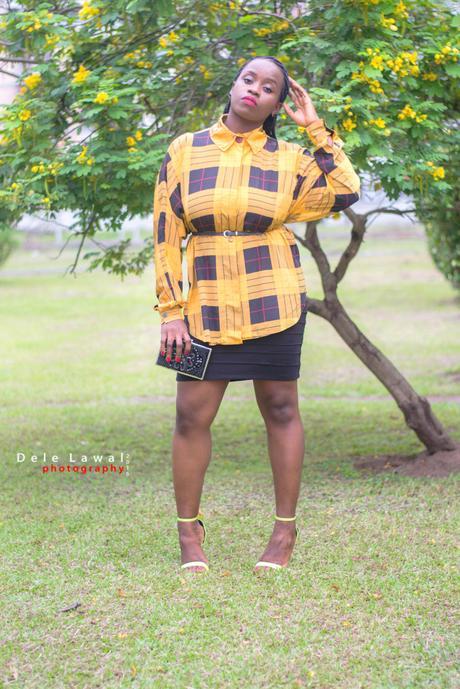 Hey lovelies,Hope you lot had yourselves a fabulous weekend! I had quite a weekend and I will be sharing bits of said weekend throughout this week. I just wanted to drop this quick outfit post before dashing off to face the morning…or evening – depending on when this finally hits the blog.

You know how you are just insanely happy for no particular reason, well between the weekend and today I've had this dreamy quality about me and quite frankly I'm still trying to figure it out. It's like something good happened that I'm currently unaware of, it is something that I can tell holds a great deal of promise at the same time; simply put - I'm currently having a 'please nobody pinch me' kind of moment and boy does it feel so good. I'm looking forward to exploring and embracing this new thing I've got going on, however in order to keep my regular ramblings in check…let's just jump right in and talk some fashion.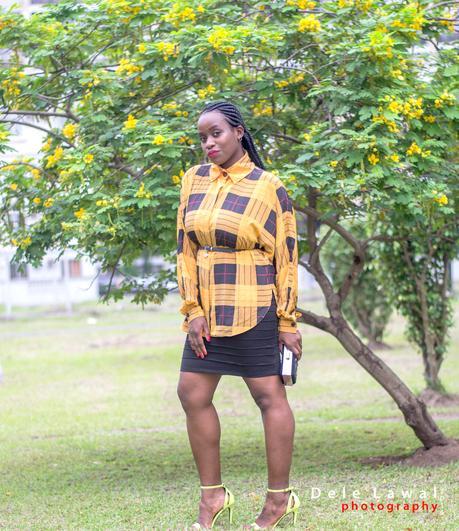 Today's ensemble is pretty basic, a plaid shirt in my favorite yellow shade plus some extra colours here and there. For as long as I can remember I've been one with men's fashion which is how my love for oversize clothing was born, so wearing flannel shirts and boyfriend jeans have always been second nature to me. This batwing plaid-patterned shirt (which is reminiscent of a basic flannel shirt) was among one of my purchases from the very first time I attended Mente de Moda last year. It was one of my vintage buys from Soul Orange Vintage and definitely one of my favourites.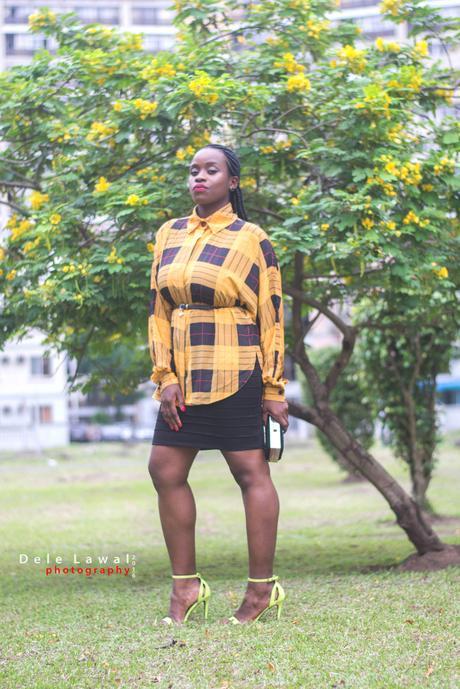 Personally, one of the things I enjoy the most about playing dress up is the fact that when it comes down to it: there are simply no rules. Yes there are no set rules to fashion, it's all flexible and changes at will. This is why you can opt to wear a plaid shirt buttoned up to the collar with a belt giving that famous hour-glass cinched waist or you could opt to wear the same shirt as you would a blazer with a cute bodycon mini-dress or even paired with shorts and a tank…the possibilities are endless. I'm fairly certain that I've never worn this shirt in this manner, mostly because I have some reservations about the extra attention it gives especially for someone like me who already has a lot going on around the top region. I always opt for lower necklines for a perfect balance so this was a slight diversion from the norm.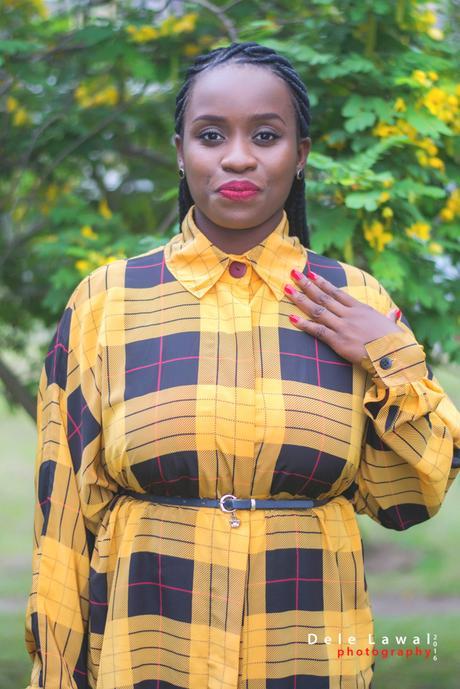 I resurrected an old bodycon off-the-shoulder dress which I wore underneath this number as opposed to wearing a regular pencil skirt and I went for a pair of heeled sandals that are très chic right now for that extra pop of color. You could always lose the belt, open up the buttons and tie at the waist in a loose knot for a more laidback look and a slightly cinched waist. Lately, I've not really worn that much jewelry so for me it's been minimal accessorizing while still looking decent enough.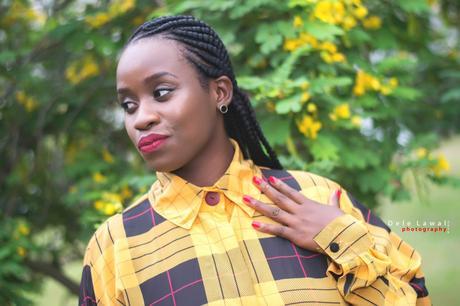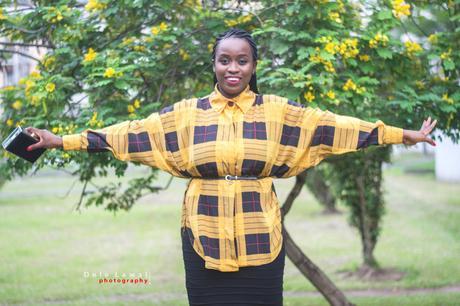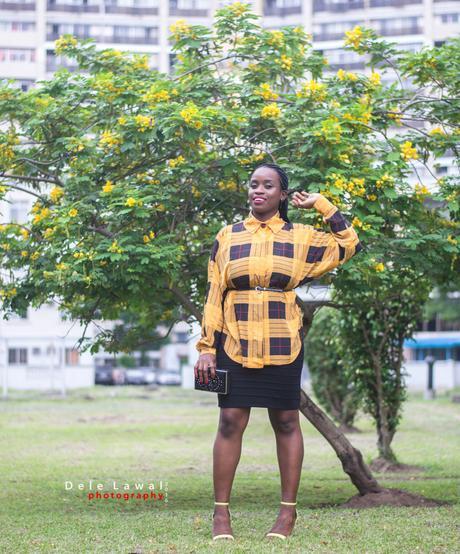 I'll probably be investing in more plaid outfits in the future, they have a unique quality to them. I also look forward to styling this in several other ways that I've not tried out yet. One important tip from today's post is that it's best to purchase versatile pieces you can always style differently.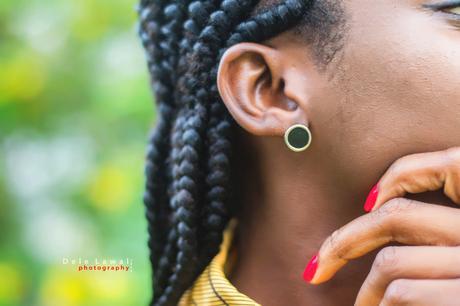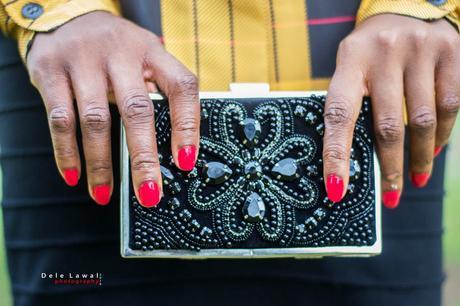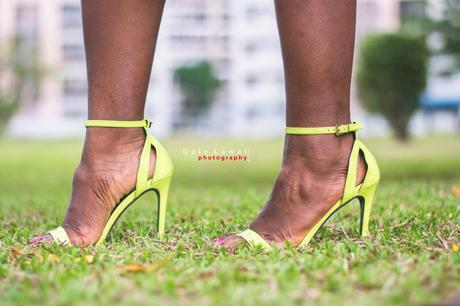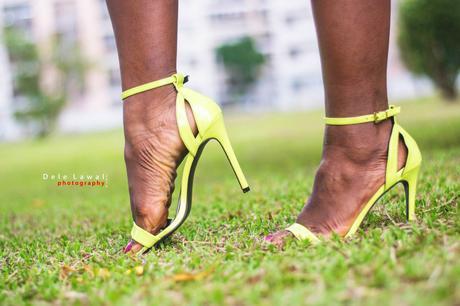 Photography by Dele Lawal Photography
Outfit DetailsPlaid Shirt - Soul Orange VintageOff-Shoulder dress - Random
Belt - Besaz BoutiqueShoes -  PrimarkEarrings - Forever 21
Embellished clutch - New Look

What are your most versatile pieces currently taking residence in your wardrobe?
Don't forget to share your thoughts in the comment section below.
I'll leave you to it folks so until my next post,
Hugs & Sugar,


Ify*




Let's Connect!

Instagram || Facebook || Twitter || Bloglovin || Pinterest
In case you missed my previous posts, please find direct links below:
Ensemble || Monochrome and Print
Ensemble || Sneaker Affair
Foodie Chronicles || 411 Restaurant & Bar
Ensemble || Go Gold
Ensemble || Of Neutrals And Grey
Weekly Wanderings || Lekki Arts And Craft Market
Ensemble || Of Nudes And Black
Ensemble || Boho Loving
Ensemble || Shades Deep