'We are not trapped or locked up in these bones. No, no. We are free to change. And love changes us. And if we can love one another, we can break open the sky'
Walter Mosley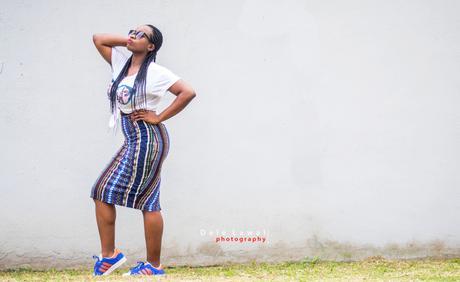 Hey folks,Happy Saturday!!!I've been having such a lazy day and I'm quite content at the moment. Slept in till around 11.30 this morning to make up for the sleep deprivation that hangs around the entire week and boy did I wake up feeling much better than I have in the past few days. I'm hoping that as I'm writing this you folks are getting the best out of your Saturdays as much as you can.
So I was cleaning out my room and wardrobe the other day and I was also using that opportunity to take stock of comfortable shoes I should wear more often when I began to unearth several clothing items that surprisingly belonged to me. These sneakers, the inspiration behind this entire outfit, were one of such forgotten possessions of mine. I got them last year when they were all the rage and in all that time they have only ever gotten one wear out of our little alliance, so much so that I even forgot I owned them. 
When I stumbled on them last Saturday I was like 'WHAT!!! You've been here the whole time???' Anyway it's no one's fault except that the only time I get to wear sneakers is during weekends and quite frankly I doubt the folks at work are ready to see just how I love to work my sneakers into an outfit (because some might consider it quirky or strange). For this reason I go for the PG-13 version of casual sneaker-looks on Fridays regardless of how boring it gets or I just play it safe with simple casual outfits for Fridays and leave the crazy for the rest of the weekend. This pretty much sums up why most of my sneakers are almost brand new and also why lately I invest more in good old heels.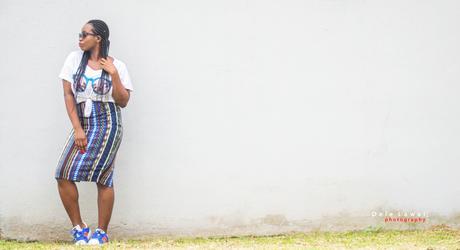 When I get right down to wearing sneakers, I really love to wear them in combinations such that I still remain comfortable in my own skin. There's nothing as good as making an outfit your own, wearing it the way you know that even if you are in the strangest of places you wouldn't feel as though you want to hide. It is so common in Nigeria for random people to keep staring at you and wondering why you look crazy (in their own eyes) and some are even very bold to comment about what you have on.  I've found that particularly in Lagos, some people are just never going to get your unique sense of fashion so please let's just stop trying to make them get it.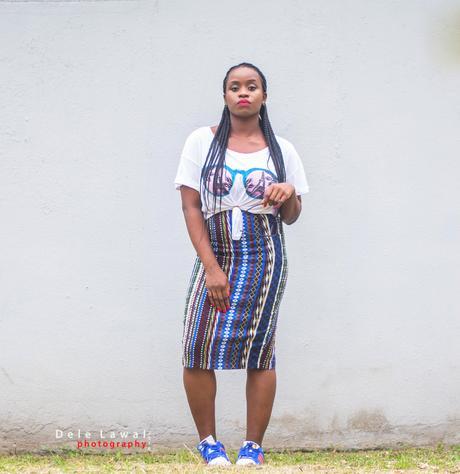 I'm all for constructive criticism, there's always something to learn from that but if you feel like someone is trying to get you to make their fashion your own and you know you are not buying it, stick with who you are. Fashion is indeed an expression of who you are; work with who you are as well as what you believe in. You will find that people are going to love you for being yourself and they will eventually come to accept your quirky fashion sense.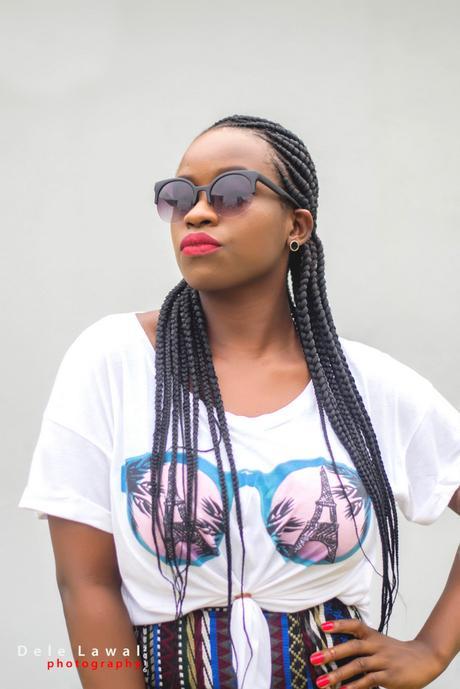 Fashion today has almost done a complete 360 with several trends that would have been seen as completely wrong many years back. Old trends are also coming back into current fashion and being merged with the new – bottom line is that fashion is so dynamic and therein lies its beauty.
A pretty dress and sneakers or a crop/tee and sneakers...these are my go-to styles with sneakers because I'm always about the comfort. This crop top was also among the forgotten and now it's been found and will hopefully be put to more use in the future.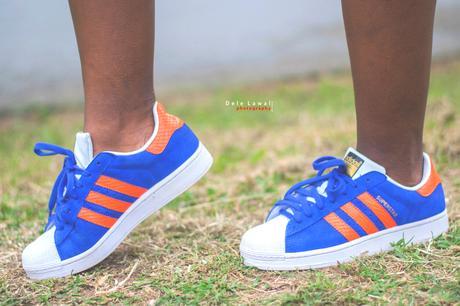 Photography by Dele Lawal Photography
Outfit DetailsCrop top - Monki copped on AsosPencil Skirt - Eve & TribeSneakers - Adidas Superstar copped on PayporteSunnies - Haute SignaturesEarrings - Forever21
How are you currently rocking your sneakers? Please share in the comment section below and I will see you in my next post.
Until then,Hugs & Sugar,


Ify*




Let's Connect!

Instagram || Facebook || Twitter || Bloglovin || Pinterest
In case you missed my previous posts, please find direct links below:
Foodie Chronicles || 411 Restaurant & Bar
Ensemble || Go Gold
Ensemble || Of Neutrals And Grey
Weekly Wanderings || Lekki Arts And Craft Market
Ensemble || Of Nudes And Black
Ensemble || Boho Loving
Ensemble || Shades Deep