'You are not a mistake. You are not a problem to be solved. But you won't discover this until you are willing to stop banging your head against the wall of shaming and caging and fearing yourself'
Geneen Roth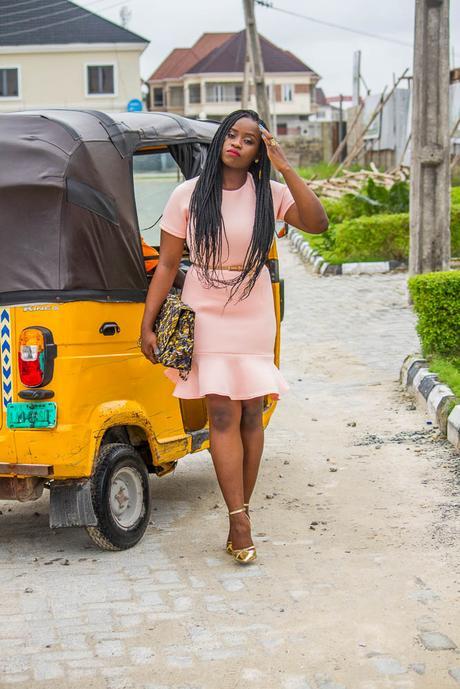 Hey folks,Yes to Friday again!!! Are you all sorted for the weekend? Owambe, dinner or a girlie timeout? Whichever your pick, just make it count!
Notice how quickly the year's been moving and how October is just about done? I'm not complaining, it's just sad knowing I'm not quite done with this year but it seems like the year can't wait to be done with me. Call me crazy but I always feel this way when I know I've not been a 100% when I could've been. Regardless of the pity party I would probably be throwing myself later, I feel that October so far has been pretty good. I haven't ticked off everything on my bucket list but I can say I might be halfway through.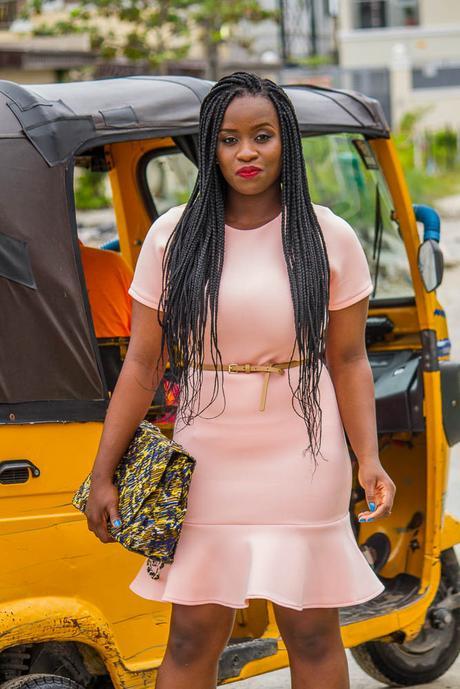 We know the significance of October as Breast Cancer Awareness Month where breast cancer Charities organize health campaigns every year to increase awareness of the disease and to raise funds for research into its cause, prevention and treatment while offering support to those already affected. There are usually lots of activities like walks and runs lined up for the month with several organizations flying the significant pink ribbon. Well, pink represents the color for this campaign and this month in general so out of a profound respect for what this month means to a lot of people out there, I decided to style an outfit along those lines.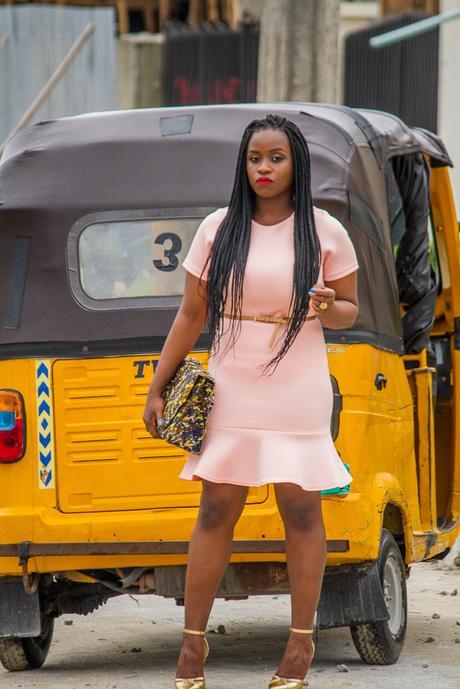 This is a work-inspired outfit for that lady who wants to look not-so-regular on a Monday morning. I'm not quite sure I like to be referred to as 'regular', I doubt anybody loves labels so I try never to put people within a box. I'm also completely committed to managing people's expectations, honestly I hate to see that look of disappointment on a person's face so I'm a firm believer of full disclosure at the beginning of any endeavor. It's the same thing with me and my love for fashion, what you see is what you get.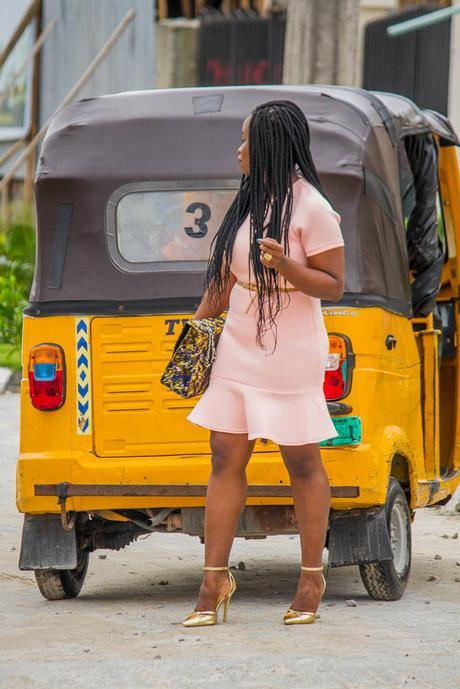 I love when an outfit comes together and the feeling of confidence this baby pink number exudes. Peplum designs have been around for some decades now and I doubt they are going anywhere. Peplums are classic and flattering pieces that can be worn by all shapes and sizes as long as you obey all the necessary rules. I particularly like peplum blouses with sleeves because they hide all that extra fat I've been trying to shed with not a lot of success might I add (I gained 3kg in the past month when I was supposed to be working at losing 5kg so now I've a personal mandate to lose 8kg *sobs*), I shall rant about my non-existent weight loss journey some other time.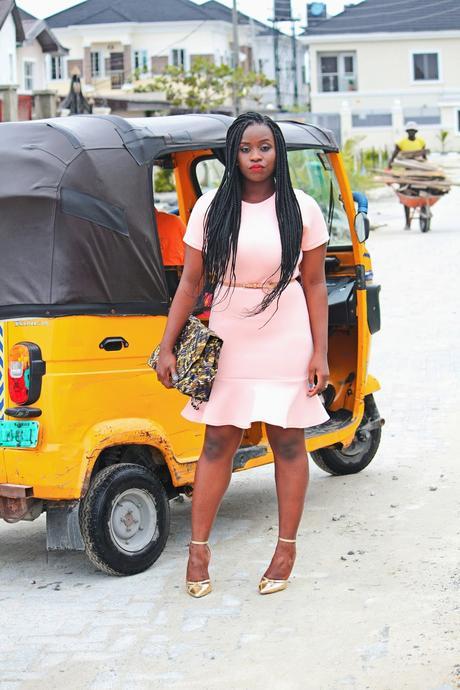 I'm currently in search of more peplum designs, particularly a similar dress but at a midi-length with a traditional peplum twist at the tail end of the dress. I might get one made for me if I don't want to search too long although there's really nothing you can't find on the internet these days. There are so many different online stores nowadays with diverse products for you to choose from, whether you are the foreign kinda girl or the #BuyNigerian kinda girl.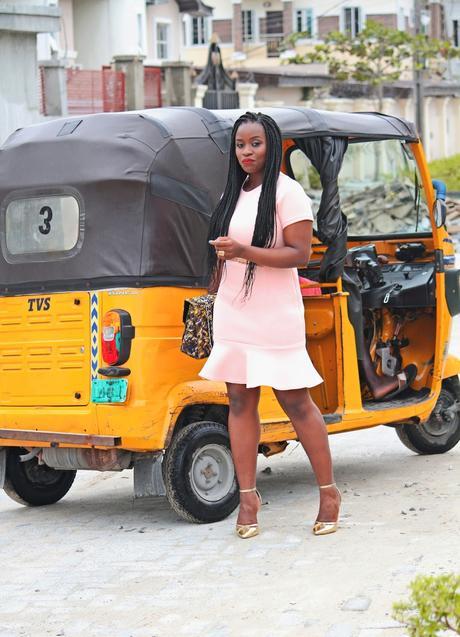 I tried to keep things simple with the accessories on this look for that understated elegance we love so much hence the gold accents. Some might think that the idea of dressing with comfort in mind is overplayed but trust that it isn't, no one wants to keep doubting their wardrobe choices once they are out the door. For this reason, I like to get it right while within the confines of my home and I feel this is imperative.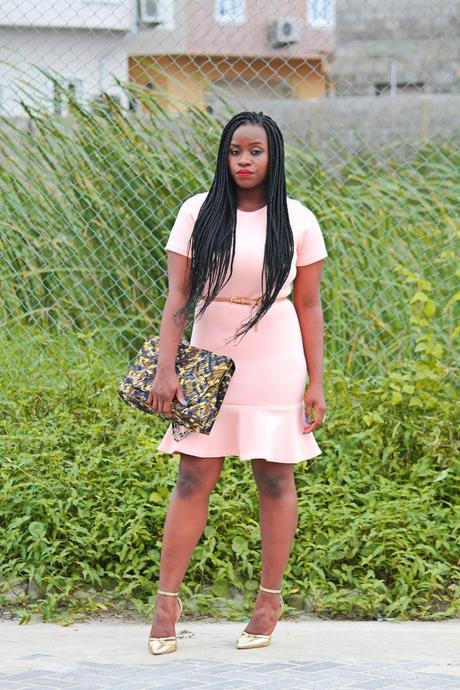 This outfit has several styling options depending on the occasion – whether Church, Work, Owambe or just a regular day. I'm proposing we get on the peplum trend and play around with it as much as you want. Also try wearing some pink this month in honor of all the breast cancer survivors out there and those still affected by the disease. You could also show some support with some charities in Nigeria that will be getting on board the breast cancer awareness campaign this month. There's lots to do and I hope we reach out and show some support.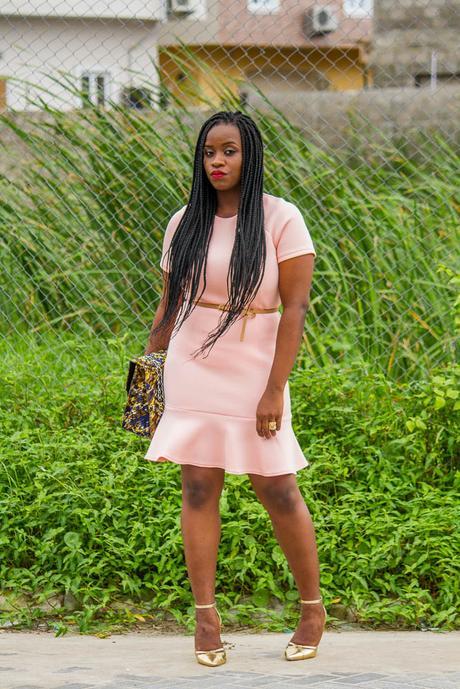 Photography by MarvinFresh Photography
Outfit DetailsDress - Konga
Belt - NewlookShoes - Asos
Purse - Lekki Art & Craft Market
Ring - April by Kunbi Accessories
If you will like to collaborate with me, kindly send across an email to [email protected] or click the email link in the side bar and we'll get talking.
Cheers to the weekend folks and have a fabulous time.
Until my next post,
Cherry Kisses from my cubicle.


Ify*





Let's Connect!

Instagram || Facebook || Twitter || Bloglovin || Pinterest
In case you missed some of my previous posts, please find direct links below:
Style On A Budget || Tonye Igbani of 'Tonyeigbani.Com'
Ensemble || Feathers And Denim
Style On A Budget || Ifeoma Amadi of 'WhoWhatFab'
Ensemble || Kimono Sunshine
If Only I Were A Boy
Ensemble || Of Throwbacks And Bell Sleeves
Foodie Chronicles || Sakura Restaurant
Currently Loving || Purple Lipsticks
Foodie Chronicles || 411 Restaurant & Bar
Ensemble || Go Gold
Weekly Wanderings || Lekki Arts And Craft Market
Ensemble || Boho Loving