'When I despair, I remember that all through history the way of truth and love have always won. There have been tyrants and murderers, and for a time, they can seem invincible, but in the end, they always fall. Think of it…always'
Mahatma Gandhi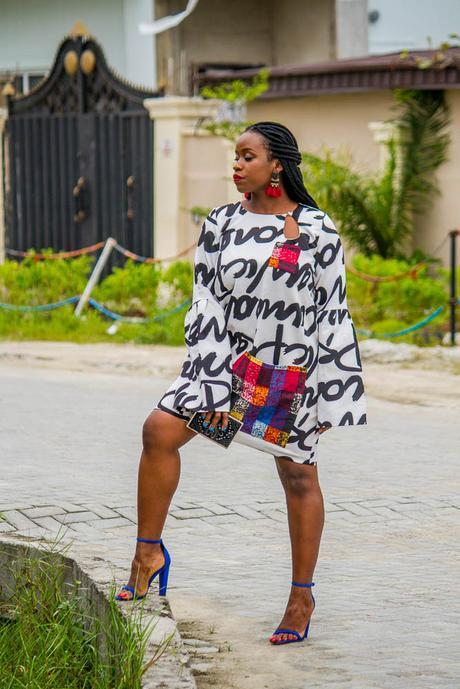 Hey folks,

How's it going? I would say it's been a minute but even I know that saying that each time I've been away for more than two weeks is getting pretty old. I should do better when it comes to being consistent with writing on the blog but lately I'm not quite proud of myself. I wish it were that I've been feeling uninspired but that's hardly the case; rather everything seems to be moving in fast-forward and it feels like the number of hours in a day are not cutting it for me anymore no matter how much I plan. 


Lately I've been all about efficiency and making time out to do the things that I love while being the best version of myself but I haven't entirely been very productive with this important part of my life. The past month and even this current September have been quite draining, I've had so much going on but still I'm grateful for life and its current momentum. I realize that life's too short but remains beautiful at the same time and I think I'm all about embracing it more than I ever have from here on out...no more excuses for me.
Currently topping my life-list is my love for art which I don't think I've shown much appreciation for. Oh my! Where do I start or what can I say? I've spent most of my life in love with the finer things of art, fashion and style. Fashion was the easy part, I live and breathe fashion so it was relatively easy exploring my love for fashion as best I could. Art on the other hand was the dicey part, seeing as it was a long distance kind of relationship - lovingly looking in from the outside but yet with just as much passion as with anything else I love in my life. I've had to appreciate the beauty that is art in the little opportunities that I've created for myself - if I'm not running off to admire art works at galleries and markets, I'm stumbling on them in the streets and sometimes in the weirdest of places.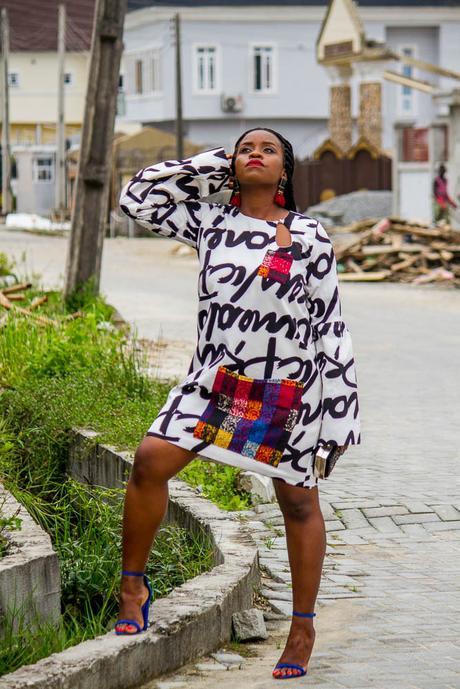 It's the same burning desire as with fashion that has me exploring this love further and I decided I might as well dive all in.  I'll be starting up an Art Series here on the blog where I'll be sharing with you everything as regards my world of art, current trends and a selection of my favorite artists. I also started an Instagram account @curatedbyify where I will also be sharing interesting bits regularly while trying to build an Instagram community of art enthusiasts and art lovers. I know this is going to take a lot of work but I'm quite willing to work hard at it and I'll love for you folks to join me on this journey of self-discovery. Kindly follow my new Instagram account by clicking here and I'll love it if you stick around or rather stick with me through this.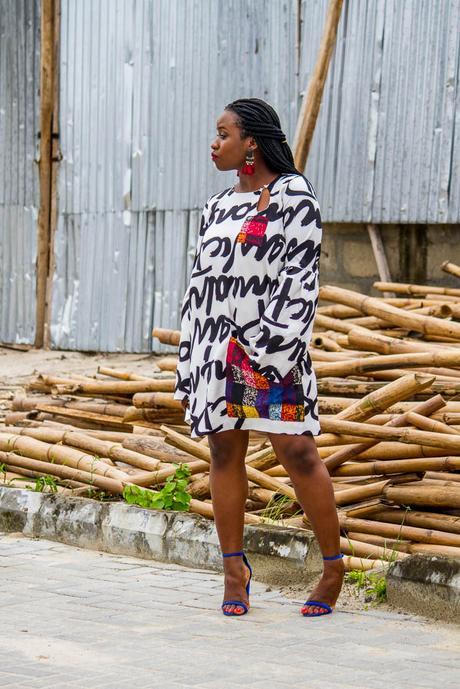 I hadn't put up a post in almost three weeks now and mostly not by my own design. I had shot this outfit over a week ago but as always I've been having problems uploading thanks to my internet service which has been giving me so much grief - honestly if you folks have any recommendations kindly help out in the comment section below. I've been doing a lot of #BuyNigerian since the explosion of the dollar rate early this year and lately I've been all about supporting local brands while embracing a more African perspective. I've started loving African prints a lot more and trying out beautiful pieces that I might have been oblivious to had it not been for this rude awakening. This custom made outfit from JeffUrban Clothing is one of such beautiful pieces and is currently a major favorite for me.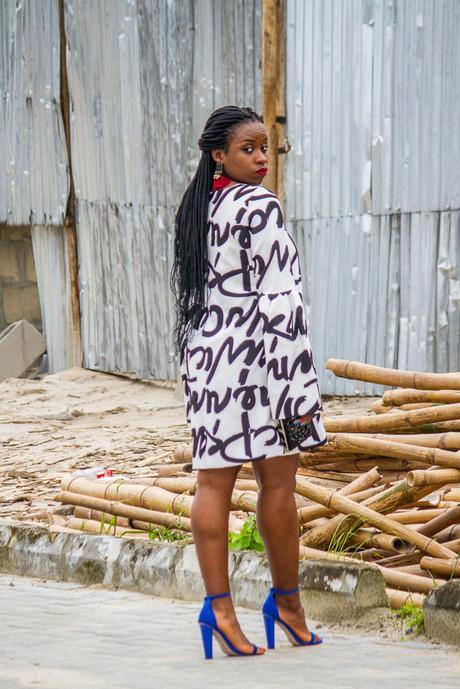 Exaggerated bell sleeves are all the rage right now and who doesn't love black and white. This dress is reminiscent of the FiaFactory Bat dress but with a more rounded bell sleeve than the Bat dress. I recall when I was trying to decide what I wanted made and how my inner perfectionist kept asking if it was going to turn out okay and Jeffrey would always say 'Trust me, it'll be just fine'... well I had great expectations for this one and I wasn't disappointed. The crazy thing is I was quite swamped at work at the beginning so I couldn't even make time for him to come take my measurements so I took it at home myself late at night, sent it across to him, asked him to please play around with that and then he goes ahead to create this killer perfection and I was pleasantly surprised.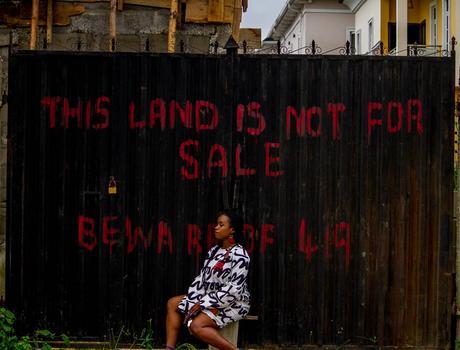 I never even made it to the fitting so I asked him to just send them across like that which he did. When he eventually delivered the outfits (I had him make me two different outfits) and I tried them on, they fit so perfectly I was utterly stunned and quite pleased actually. I came out grinning at him and I couldn't stop gushing over the fit and how I didn't have to adjust anything cos it was beyond perfect.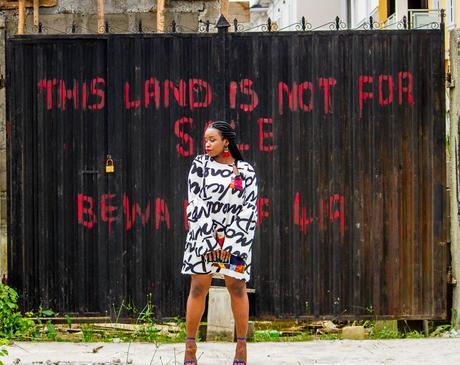 This dress makes looking good quite effortless - it's fancy without being fussy, it is flirty and quite girlie though I wouldn't say I'm such a girl however I do have my moments. The pockets and the key hole detailing at the front of the dress adds something extra to the entire design and I'm quite in love with this.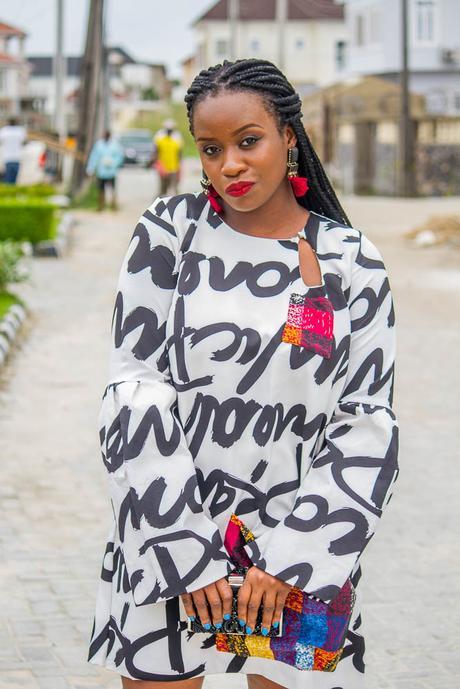 As far as I'm concerned, I'm super ready for my next Owambe or maybe just dinner. This dress is yet to feel my gentle rage, I declare that it shall be worn in so many different ways that it shall begin to cry out for mercy and who knows? I might just be in one of my generous moods and decide to oblige.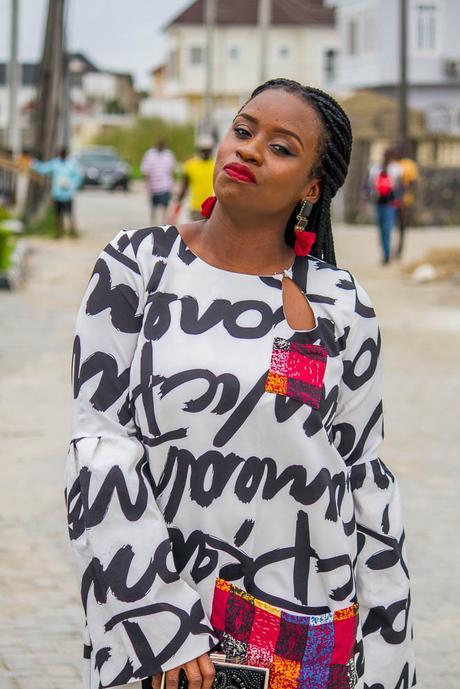 I didn't intend to write such a lengthy post but we really needed to catch up so I'm quite glad that I did. Please tell me what you think in the comment section below and let's keep things interesting. It's never too late to wish you an amazing week and a beautiful ending to the month so do have such a beautiful time.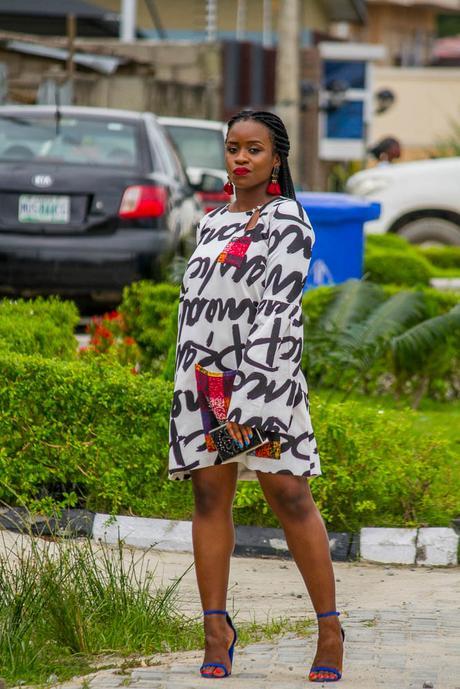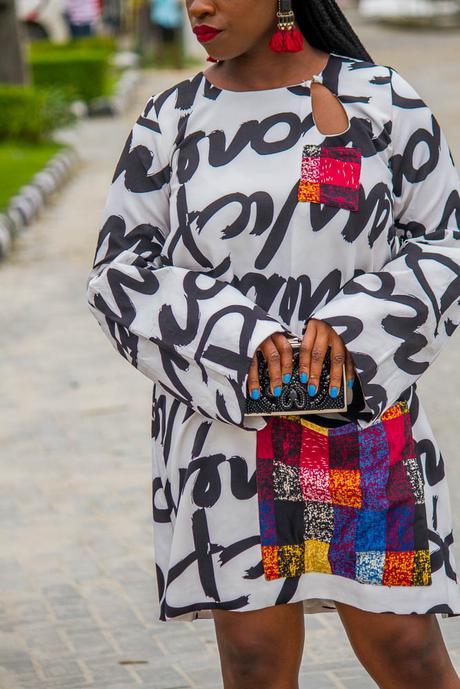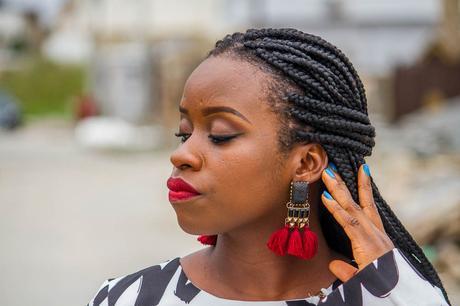 Photography by MarvinFresh Photography
Outfit DetailsDress - JeffUrban ClothingShoes - Asos
Purse - NewlookEarrings - April by Kunbi Accessories
If you will like to collaborate with me, kindly send across an email to

[email protected]

or click the email link in the side bar and we'll get talking. In the meantime I'll catch you guys in my next post.
With love always,


Ify*





Let's Connect!

Instagram || Facebook || Twitter || Bloglovin || Pinterest
In case you missed some of my previous posts, please find direct links below:
Foodie Chronicles || Sakura Restaurant
Currently Loving || Purple Lipsticks
Ensemble || Walking In Plaid
Ensemble || Monochrome and Print
Foodie Chronicles || 411 Restaurant & Bar
Ensemble || Go Gold
Weekly Wanderings || Lekki Arts And Craft Market
Ensemble || Of Nudes And Black
Ensemble || Boho Loving
Ensemble || Shades Deep