'You can, you should, and if you're brave enough to start, you will'
Stephen King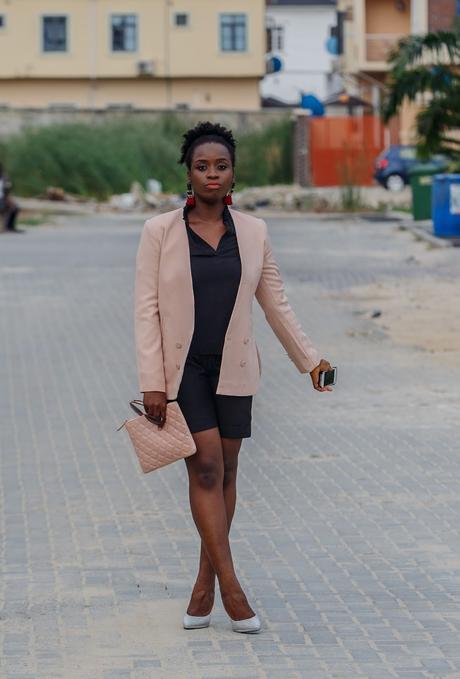 Hey beautiful people, Friday never felt so good!!! I can literally smell the weekend from all the way over here and I'm thinking to myself "I wish it came sooner though". This week has been insane, a ton of work needed to be done and I'm just grateful I made it to Friday plus this weekend promises to be amazing.
So here's another ensemble post featuring a fashion trend that never gets old – 'shorts'. For those who know me, they have come to accept me and my love for shorts because we both know it has come to stay. I've loved shorts for as long as I can remember and I enjoy wearing them, most times to the dismay of my dear mother.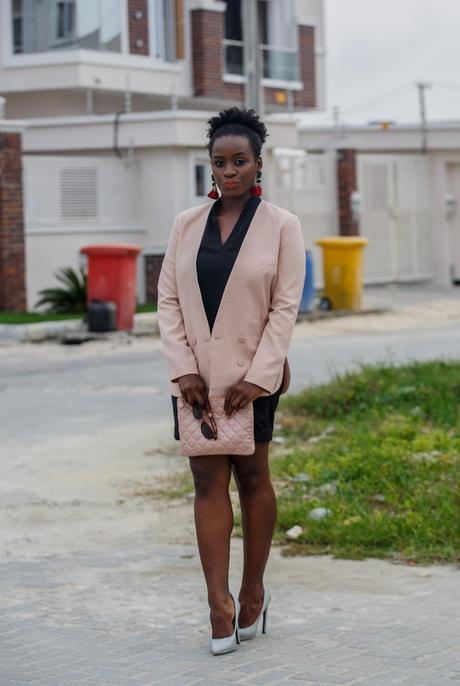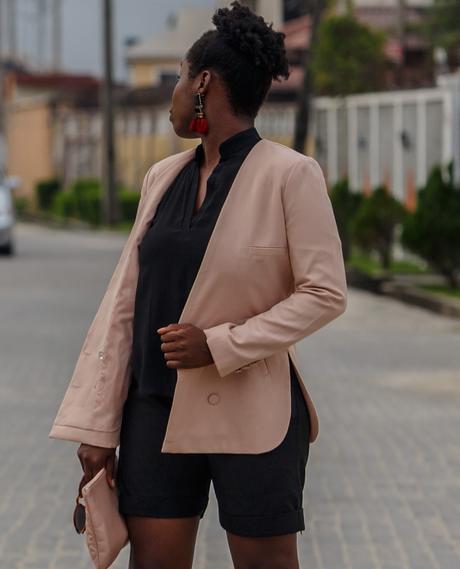 It's not like I even have great legs or anything, quite the contrary actually, my legs have mostly been ravaged by my allergies and the constant itching plus my days of running track as an athlete in high school gave me pretty distinct calf muscles or what we know as 'yams'. However, I still enjoy wearing shorts mostly for the comfort that they give in this hot Lagos weather but trust me it's not so great when you have to wear shorts and enter public transportation cos you know how Lagos people have no chill – they be staring at you and calling you names from the moment you hop on-b

oard.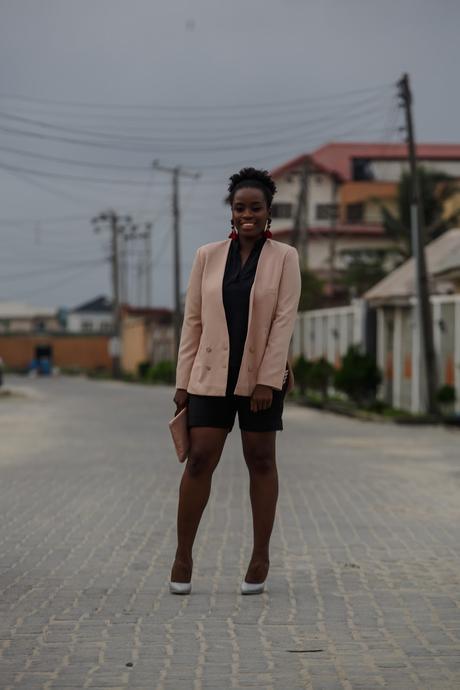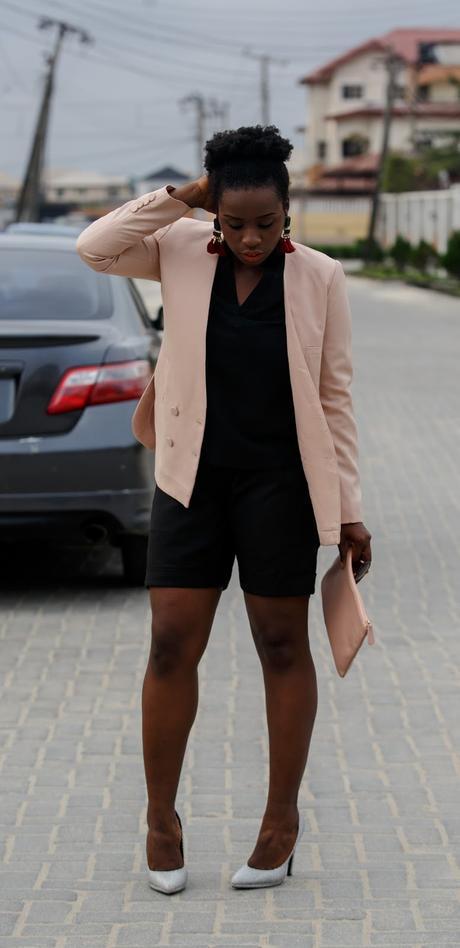 Anywho, this is a positive spin on the classic work look featuring a structured blazer with shorts while incorporating timeless nudes and black. This outfit speaks for itself without requiring so much rant to go with it. Sometimes I wish I worked in the Fashion Industry where I could get away with wearing shorts to work any day I wanted, the possibilities would be endless. Oh well, that hasn't happened yet…still looking forward to that dream job though.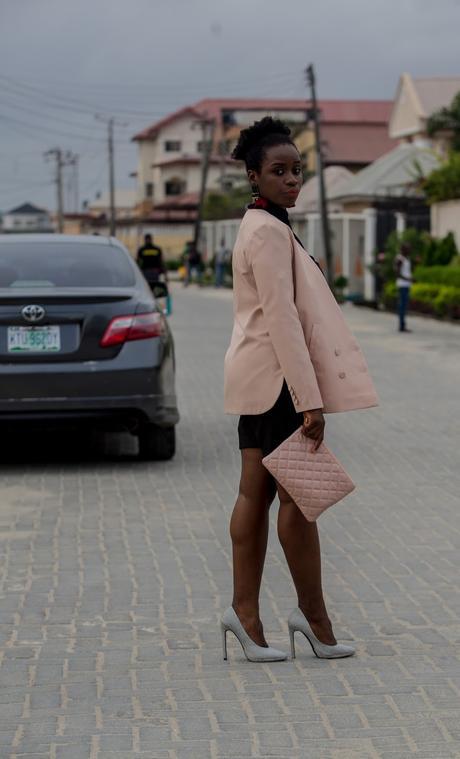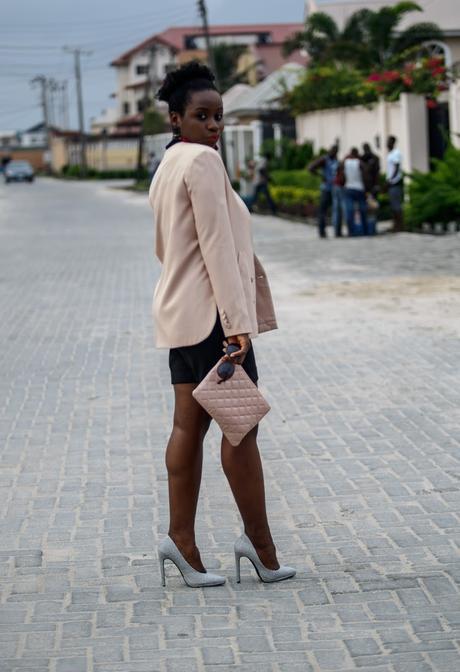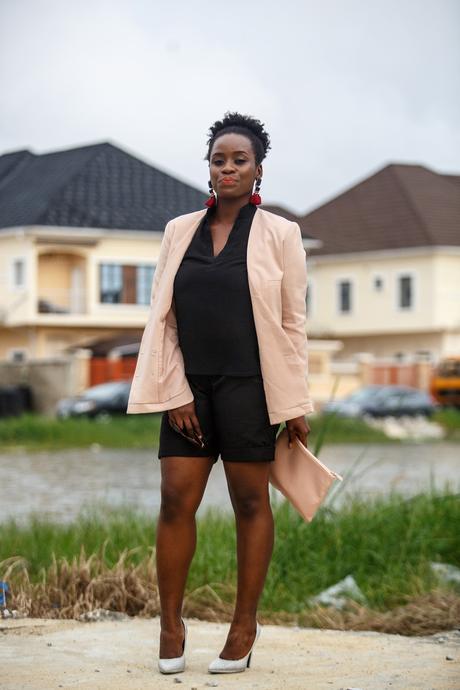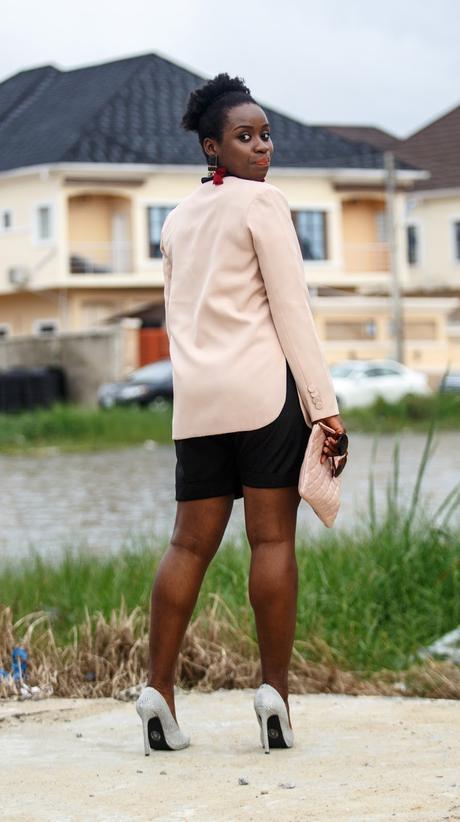 I however think it's important to find what fashion combination works for you and carve out your personal style from there. We are culturally diverse and definitely we all have different preferences when it comes to fashion so personally I'm all for shaking things up to suit your preferences, do what makes you comfortable!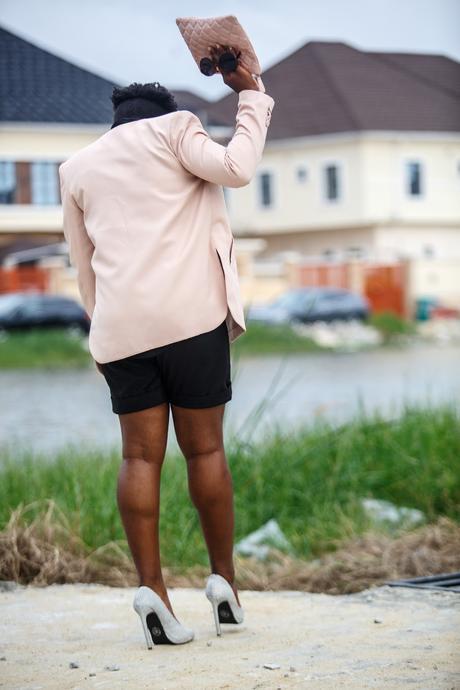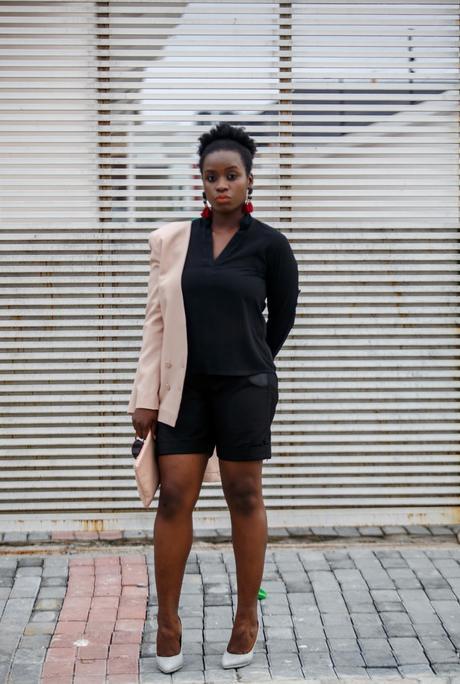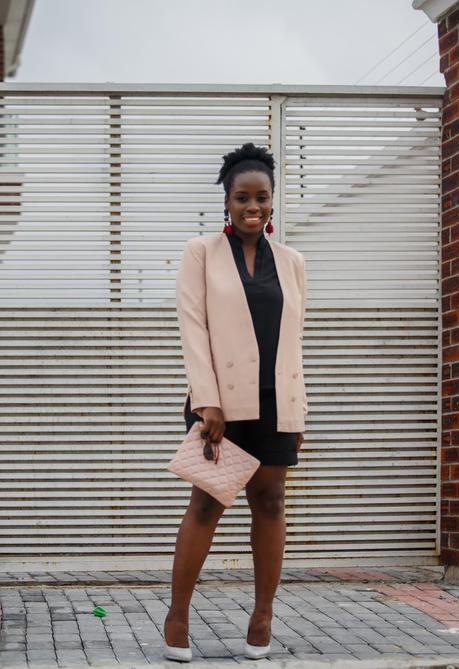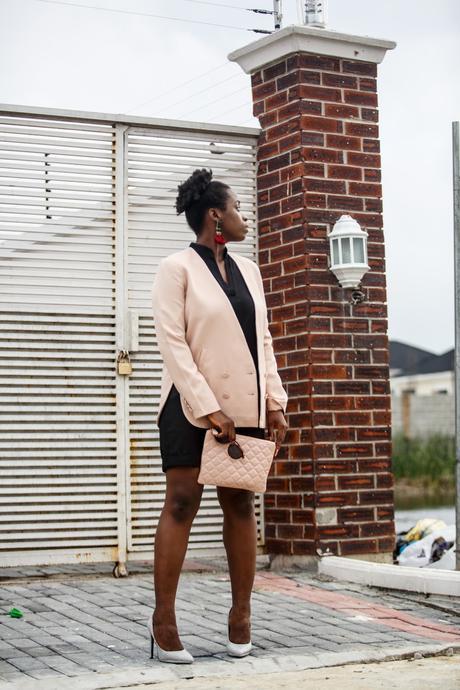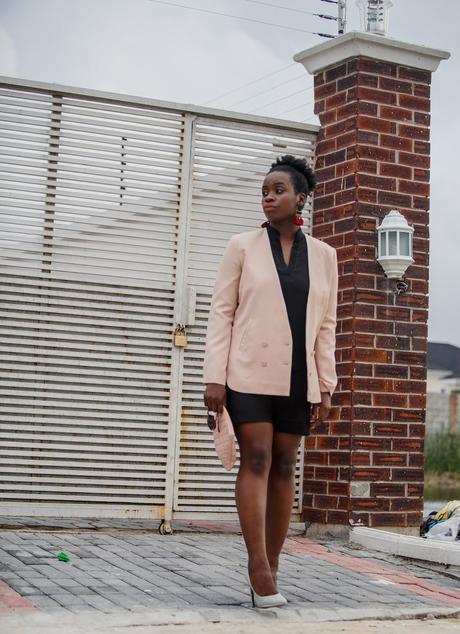 Photography by MarvinFresh Photography
Outfit DetailsBlazer - Soul Orange VintageTop - EbayShorts - Custom-madeShoes - MissguidedPurse - AsosSunnies -  DapmodEarrings - April by Kunbi Accessories
So guys this is me checking in and I really hope you enjoyed reading. Not much bants from me to you today, I'm kind of sleep-deprived at the moment but this weekend should take care of that. Kindly share your comments in the bar down below and pretty please, stalk me on social media by clicking the tabs on the right side of this page.
Till my next post,
Hugs and Cherry Kisses,


Ify*


Just in case you missed my previous posts, find links below:
Ensemble || Boho Loving
Ensemble || Shades Deep