'Dare to love yourself as if you were a rainbow with gold at both ends'
Aberjhani,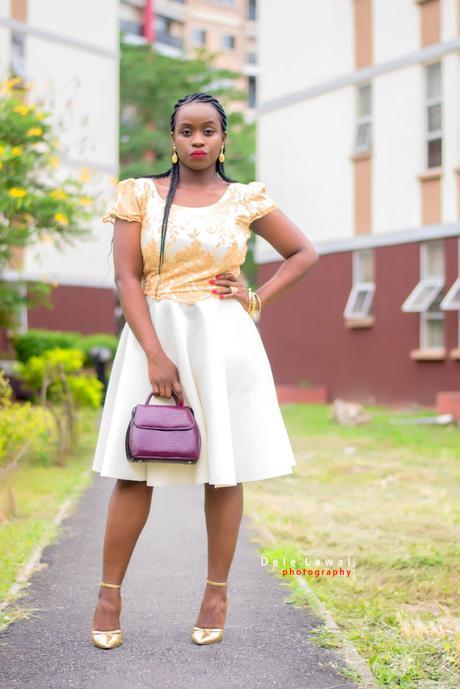 Hey lovelies,It's a new week and while I'm sitting here making plans, it still surprises me just how quickly the year seems to be speeding by. I'm currently writing this post on this beautiful Sunday evening and I can't help wondering what else the year has in store for us all. At the end of the day, I'm hopeful for a beautiful ending filled with lots of love and fun memories.
Before I get too sentimental, let's talk skater skirts. Have you ever noticed just how effortless skater skirts look? On the one hand you can literally look quite dressed up for a party in one and on the other hand you can totally look chilled and dressed down for say a quiet walk down to the park or a quiet evening outside with family. I'm going to go all out and just say that I really love skater skirts, from long skater skirts to short and exaggerated flared-out-from-the-waist skater skirts. They are actually a wardrobe staple for me – they make up about 40% of the selection of skirts in my current wardrobe.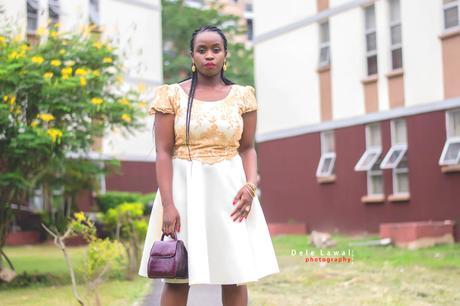 The versatility of skater skirts is also quite alarming but very exciting, I can wear them to work with a nice button-up shirt or to a wedding with the gold-detailed crop top as in this outfit post or even for dinner with a nice camisole-style top…the possibilities are endless. I'm not very big on wearing sleeveless tops or camisoles without a jacket because I don't enjoy showing off my Christian-mother arms but thanks to Lagos weather, I sometimes end up doing just that.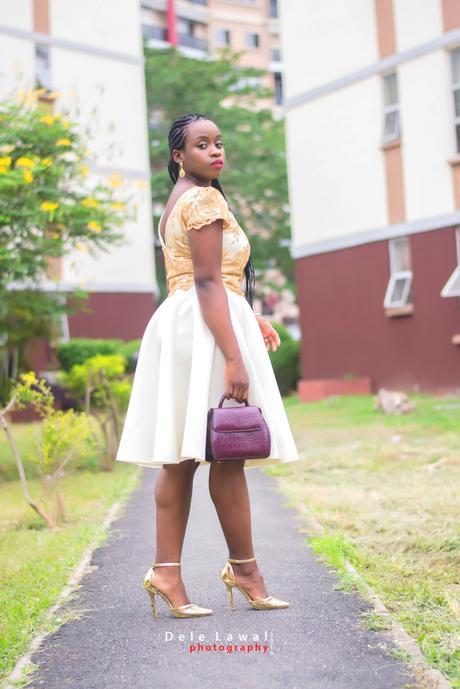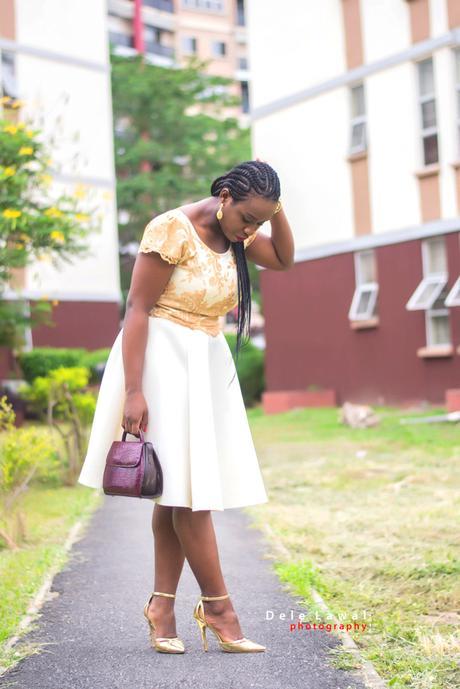 I however prefer the cut of this crop top because the cap sleeves give a slight illusion of slimmer arms which I could get if only I worked hard at exercising and dieting (note to self *sigh*), I need serious motivation. This crop top was actually the top part of my bridesmaid's outfit for my friend's wedding early this year and it had been sitting in my wardrobe since being laundered after the wedding in February. I realized it was time to re-purpose this particular piece of clothing and maybe I might be attending a future wedding in this look.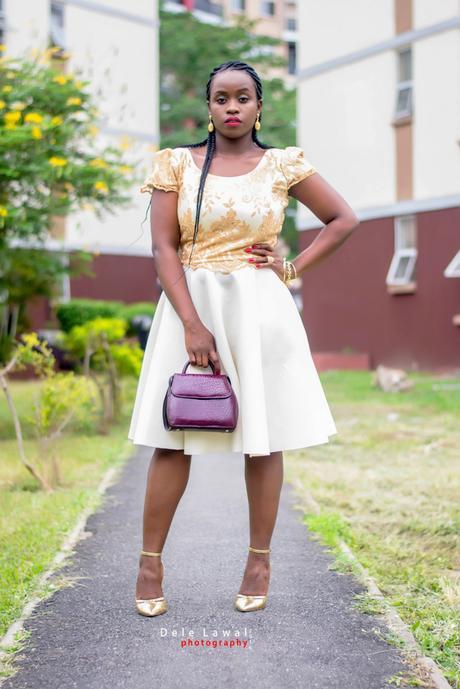 In the past, petite people weren't really able to pull off skater skirts and it was recommended mostly for those ladies that had a lot more going on down there (ladies with fuller derrières) but with current trends, you find out that both slim and full-figured ladies can pull off this look and still look exceptional. I don't really have a lot going on from the waist downwards but the skirt pretty much gives the illusion that there's a lot around there which is one of the reasons slimmer girls can pull this off and win every time.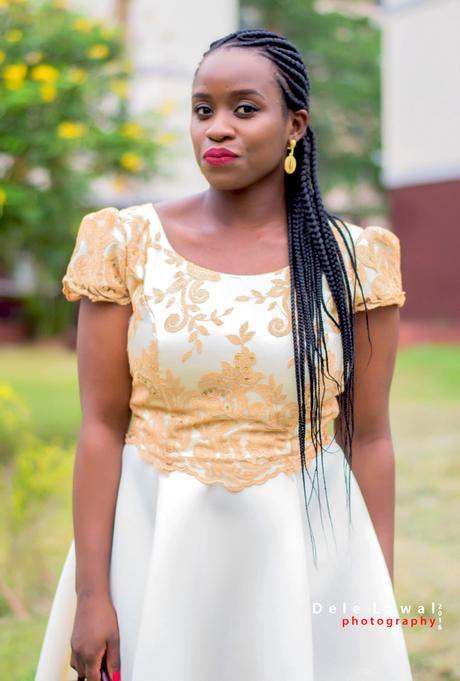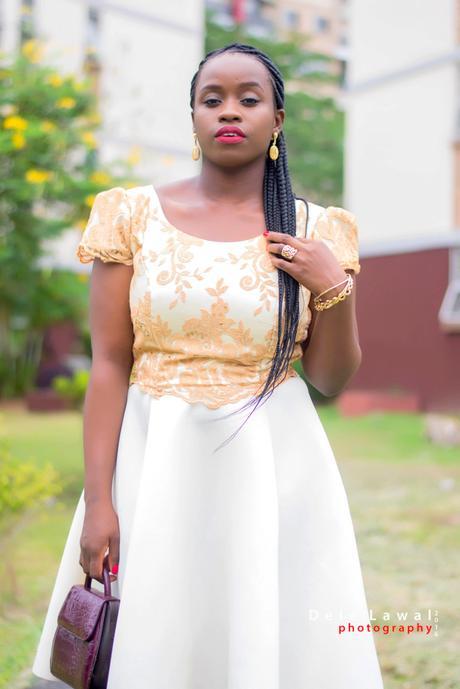 I've been in love with full skirts for as long as I can remember and the fullness of this particular one is everything, it makes it so easy to style plus it looks really good when paired with gold. I've never considered gold to be pretty but I think I'm beginning to have a thing for gold thanks to this pretty ensemble and all the gold details.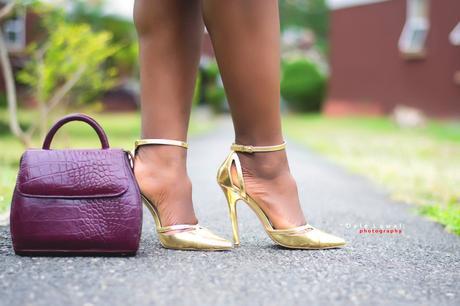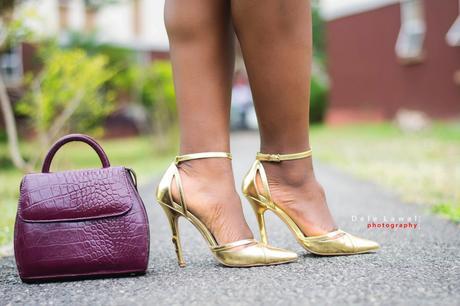 Photography by Dele Lawal Photography
Outfit DetailsCrop top – Custom madeSkater Skirt – MajuShoes – AsosPurse – Lekki Art & Craft MarketEarrings, Bracelet and Bangles – Mom's Wardrobe
Ring - April by Kunbi Accessories
I've not been to a wedding in a while but after twirling in this outfit yesterday, I feel like an Owambe or two is in order. What do you folks think?
Please share your thoughts in the comment section below and kindly stalk me on social media using the tabs on the right sidebar.
Until my next post,
Hugs and Sugar,
Ify*



Let's Connect!

Instagram || Facebook || Twitter || Bloglovin || Pinterest
In case you missed my previous posts, please find direct links below:
Ensemble || Of Neutrals And Grey
Weekly Wanderings || Lekki Arts And Craft Market
Ensemble || Of Nudes And Black
Ensemble || Boho Loving
Ensemble || Shades Deep