These days when ever I cook or bake something I take care that my daughter can eat it too.Being a growing toddler her taste seems to change very often and she likes to eat on her own.So some healthy and tasty finger foods fit perfectly here and these egg less almonds-pistachios cookies are surely one among them.I made these cookies using whole wheat flour with no added refined flour. With the wholesome goodness of wheat flour,nuts,butter and with very small amount of sugar,these cookies are definitely very healthy and of course tasty :)These cookies are very crispy from outside and little chewy inner.Do try out and let me know.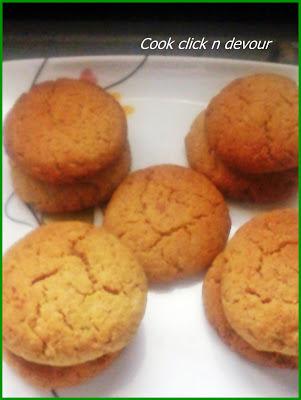 Eggless almond-pistachio cookies
Star ingredients:Almond,pistachios,whole wheat flour
Time:10+20 minutes
Yield:20
Ingredients:
1 1/2 cup whole wheat flour
1/4 cup whole almonds
1/4 cup unsalted pistachios
100 grams butter chilled
1/4 cup sugar
1/2 vanilla bean scrapped
1 teaspoon baking powder
1/4 cup warm milk
A pinch of salt
Method:
1.Dry roast almonds and pistachios and grind to powder.Take care not to over grind as they start leaving out butter content.
2..In a large mixing bowl take ground almond pistachio powder,wheat flour,salt,sugar,baking powder and scrapped and mix well.Combine very well.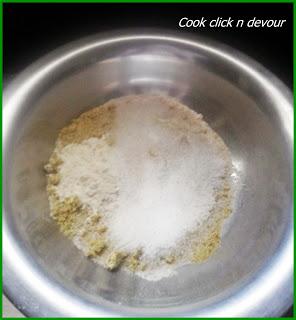 3.To that bowl add the butter cubes and mix using your finger tips.Incorporate the butter cubes to the flour mixture till the mixture resembles bread crumbs.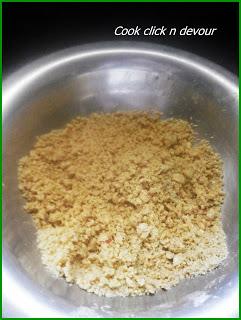 4. .To this mixture add warm milk slowly and bring together to form a dough.Knead the dough for 5-7 minutes.Dough will be very soft and sticky.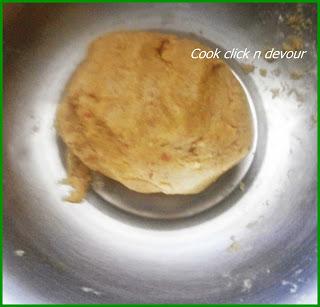 5.Prepare a cookie sheet or baking tray by greasing and dusting with flour.Now divide the dough into 20 small sized balls and flatten it slightly.Arrange the cookies in the baking sheet .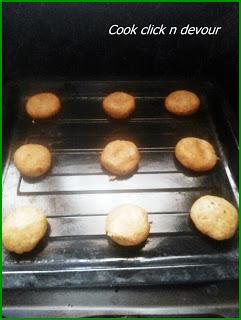 6. Preheat oven at 200C for 10 minutes.Bake for about18-20 minutes till slightly browned.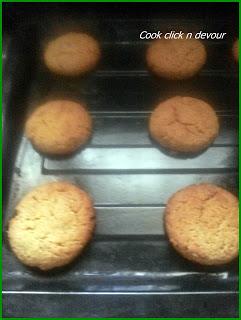 7.These will be chewy when hot but once cooled they become very crunchy.Cool for 15 minutes and serve.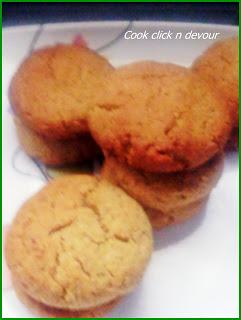 Notes:
1.You can replace vanilla bean with essence.You can also you almond or pista essence for intense flavor.
2.You can add shredded nuts for a great crunchy texture.(Not for toddlers though)
3.If the dough is very sticky to handle refrigerate for 30 minutes.
4.You can replace wheat flour with all purpose flour.