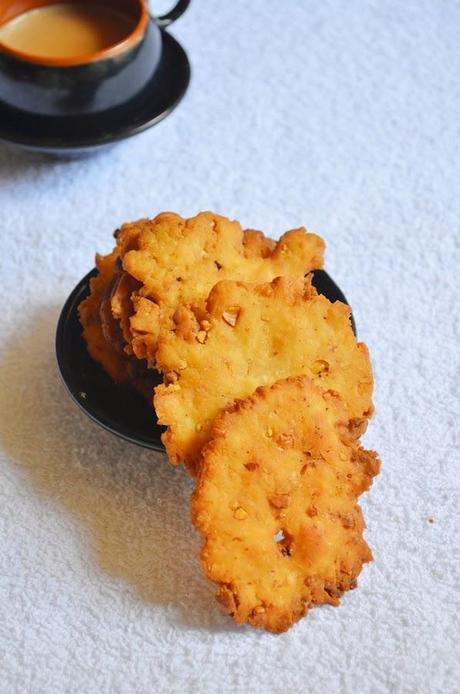 Maida thattai recipe is one more easy to make snack that you can prepare for gokulashtami.I prepared it long back but just realized I have not blogged about it yet. Maida thattai is fairly easy to prepare than the regular thattai which needs some effort. These are so tasty melt in mouth snacks that youwill never believe there is no butter in this recipe. The addition of roasted gram flour and peanuts add a lovely crunch and great aroma to this thattai.Once you steam the maida,the rest is as easy as preparing a cookie dough/chapathi flour.Here is the recipe for maida thattai
Here is the recipe for thattai-nippatu with rice-urad flour.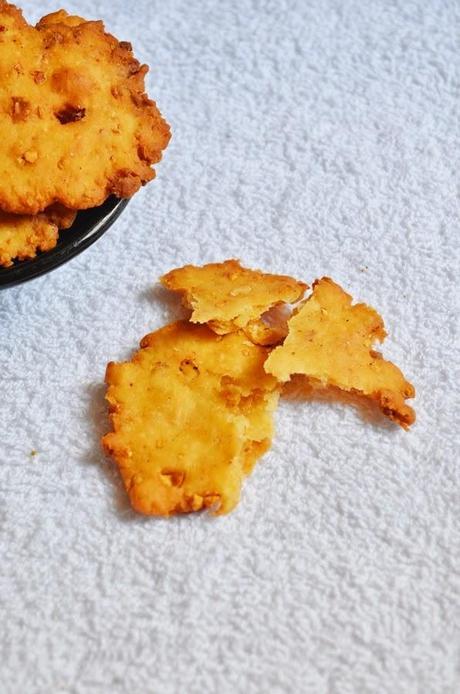 Maida thattai recipe
Star ingredients: Maida and roasted gram flour
Time:40 minutes
Yield:15 thattai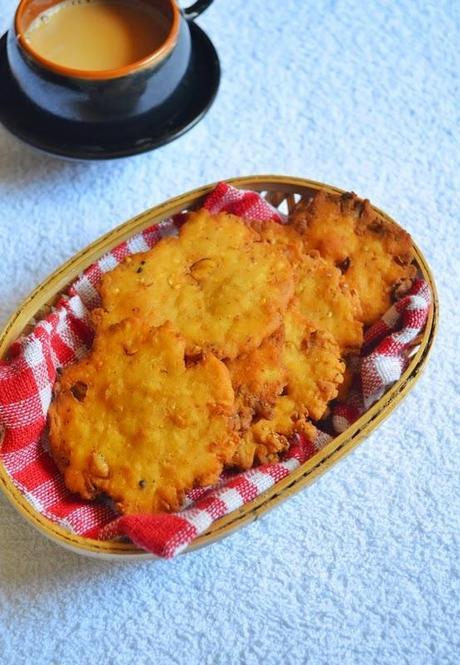 Ingredients:
1 1/2 cups maida/all purpose flour
1/4 cup roasted gram
1/4 cup peanuts
2 tablespoons hot oil
10-12 curry leaves
1 teaspoon channal dal,soaked in water for an hour and drained
1 teaspoon chilli powder
1/4 teaspoon asafoetida
Salt
Oil for deep frying
Method:
1.Take maida in a vessel and sprinkle water over it.Just sprinkle very little water and mix with your fingers.Now keep the vessel inside the cooker and cook up to 2 whistles.Once the pressure is released mix the maida well.It will be little moist and color will be changed a little.
2.Now heat oil for deep frying.While the oil is getting heated,grind roasted gram to fine powder and peanuts to coarse powder.
3.Add all the ingredients expect oil to the steamed maida and mix well.Take 2 tablespoons of hot oil and add it to the flour mixture.Mix well.Next add water little by little and knead.The dough should be firm yet smooth and pliable.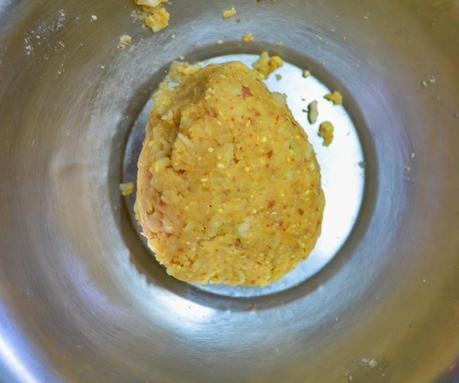 4.Divide the dough into 15 equal sized balls and flatten to a thin disc.Prick it with a fork in 2-3 places.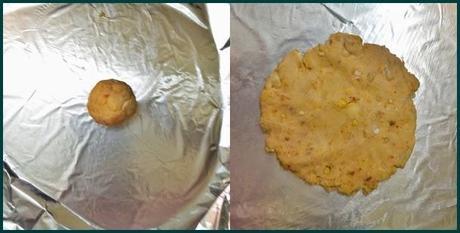 5.Slide the disc carefully into the hot oil and deep fry until golden from both sides on low-medium flame.
6.Repeat the same with all the discs and store the thattais airtight.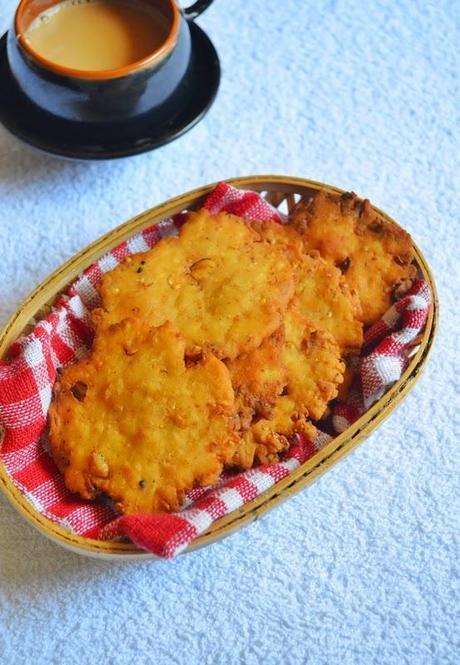 Alternate method:
Instead of deepfrying you can also bake these thattais. After flattening the disc,you can bake them spreading in a cookie sheet in a preheated oven at 180C for 15 minutes.They turned out really good.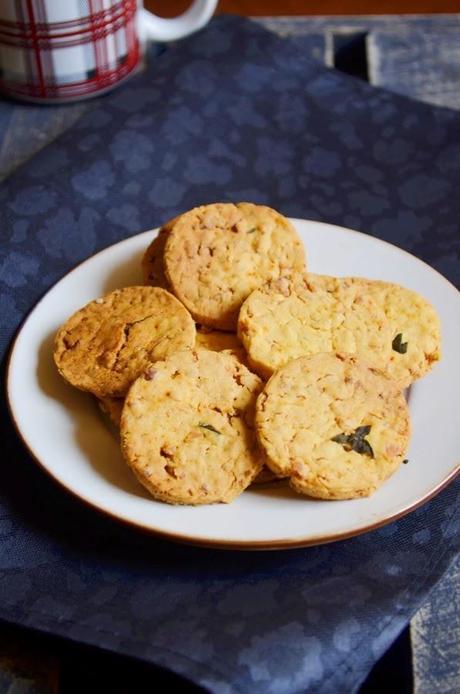 Notes:
1.Do not skip the peanuts.They add a nice crunch and different taste.
2.Addition of hot oil is very important as we are not adding any butter in this recipe.
3.I have used this pressure cooker method to prepare the maida instead of using the tradition clot method.This is easy and less messy.You may also tie the maida in a cloth and cook.