If you're meticulous about your appearance, you must really be stressed if you suffer from large skin pores. Fortunately, while it is impossible to eliminate pores, their size can be minimized. If indeed you have large pores, a simple trick is to cleanse your face every day. This has been an old yet effective beauty trend to helps prevent pores from getting clogged of dirt and oil, the reasons why pores look larger.
Here are top pore tightening products and tips that will help you to minimize those unsightly pores.
Clinique Pore Minimizer and Thermal-Active Skin Refiner
A helpful tip comes from top dermatologist David Orentreich; use Clinique Pore Minimizer & Thermal-Active Skin Refiner, which is known to be a pore-tightening lotion and cleanser that dislodges stubborn dirt and oil from the pores. This lotion creates heats as it comes into contact with water, leaving the face clean and fresh.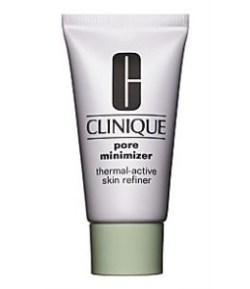 Lancome Pore Tightening Toner – Pure Focus
In Style considers this toner to be a great beauty buy since it contains valuable ingredients like salicylic acid and zinc that clean the skin and tighten pores by removing dirt, oil, and dead skin cells. It tones all skin types without adverse side effects like irritation.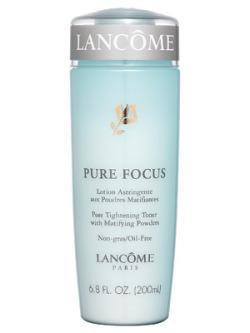 Dual-Action Refinishing by Estee Lauder Idealist
Estee Lauder's offers effective 2-in-1 pore treatment via glycolic acid peeling and microdermabrasion. You simply apply the cream and allow on the skin for 5 minutes. Make sure that you totally rinse your face. The effect is an evened skin tone and minimized pores.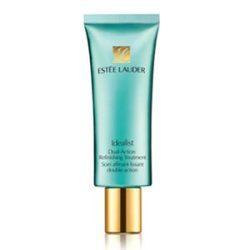 Simple Tips on how to Tighten and Minimize Pores
1. Stay away from Harsh Products
In order not to aggravate the size of pores, you must stop using strong products. Beauty items like astringents contain too much alcohol that dries the skin.  As skin becomes dry, the oil gland produces excessive oils that clog the pores and make them larger. If possible, use simple organic soap when cleansing the skin.
2. DIY facial mask
If you can't afford the pore tightening products mentioned above, you can do a homemade face mask yourself. Mix egg whites, lemon juice, and apple cider vinegar of small amounts. Apply the mixture on the face and allow for 10 minutes. Rinse thoroughly. If done regularly, this can result in tighter and smaller pores.
3. Sugar Scrubs
This is another homemade concoction but is much simpler, since you only need sugar and a little olive oil to make it. Mix the two ingredient and scrub on your face in a circular fashion. When done regularly, this scrub reduces fine lines, removes dead skin, and minimizes pores. Sugar scrub is a popular beauty trend that uses natural ingredients in enhancing one's face and beauty.
Image Source: Kaboodle-MilCaprichos