What's new Metalheads! I'm going to introduce today an Uruguayan Power Metal band called Ecliptica which is working in a new album and they have released at this moment a fantastic single entitled "Rompiendo Recuerdos".
Ecliptica was born in 2004 in Montevideo when Guillermo Albano (bassist) decide to start a new musical project based in Power Metal, Heavy Metal classics and symphonic sound. Guillermo calls to Benjamín Serna (guitarist) and the Ecliptica's line-up will be closed with three new members, Sebastián Fernandez on vocals, Laura Uriarte on keyboards and Pedro Invernizzi on drums.
The band's debut show with this first line-up was in 2005, playing with the bands Drama y Delirio and Nightfall Symphony. Ecliptica had a great reception from the public and decided to go a step further introducing into the recording studio.
Laura Uriarte leaves the band on 2007 and Ecliptica continued without keyboardist for a long time until Matías Artecona joins as the new keyboardist, and finally in 2009 Ecliptica release an EP entitled "Resiliens" which gets very good critics.
Resiliens EP contains six recommendable tracks for all Power Metal fans. Starting with an evocative intro with nice orchestral arrangements, we can find powerful songs like "Abismo", "Reflexion" or the fantastic "Más Allá de los Sueños", and what about "Oscura Agonía", oh it's really fast, intense, demolisher. I think this is an awesome EP and I recommend you listen it.
In 2010 Laura came back to Ecliptica and the band has and important show with Sonata Arctica, then Ecliptica lives a great period as support band with Symfonia and two great German metal masters, Helloween and Gamma Ray in Hellish rock tour 2.
These guys are working at this moment in a new album and I think it will be an interesting Power Metal release which I hope to have the pleasure to introduce in MetalWind as soon as possible.
Meanwhile you can enjoy the amazing single "Rompiendo Recuerdos", which has a fantastic Power Metal sound with powerful drums, nice guitar solo and very good keyboards with a great result. I recommend you don't miss Ecliptica, I invite you to listen the single and I assure you that "Rompiendo Recuerdos" will leave you wanting more.
I send a greeting to Guillermo Albano and Ecliptica, I hope hear from you soon!
Ok Metalheads, enjoy Ecliptica's single by clicking the following link and leave your comments!
ECLIPTICA – Rompiendo Recuerdos (VIDEO)
by MetalWind
You can download for free Resiliens EP by clicking the following album art. Enjoy!
Follow Ecliptica:
https://www.facebook.com/pages/ECLIPTICA/141078565964534
https://myspace.com/eclipticapower
https://www.youtube.com/EclipticaPower/videos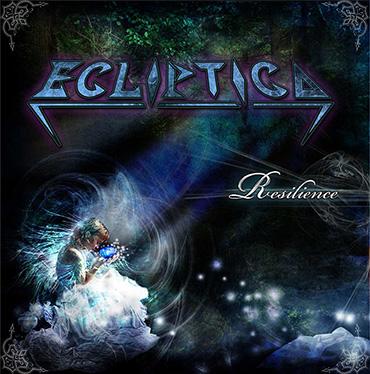 Ecliptica – Resiliens EP (Free Download)