This guac is as easy as uno, dos, tres. So simple. No onions. No salsa. Nothing fancy. It is clean, creamy and fresh tasting- and laced with plenty of lime.
Ingredients:
2-3 ripe organic avocados1 garlic clove, minced10 sweet cherry  or grape tomatoes, quarteredJuice from 1 large juicy lime, more limes for garnish, if desiredFinely chopped fresh cilantro, if desired
Instructions:
Halve and pit the avocados. Using a soup spoon, scoop out each avocado into a bowl. Grab a potato masher and smash the avocado. Add the garlic and lime juice and mix until smooth (or leave it chunky, if you prefer). Stir in the tomatoes; reserve a few for garnish on the top.
Serve immediately with gluten-free organic corn tortilla chips.
Best served fresh.
Serves 4.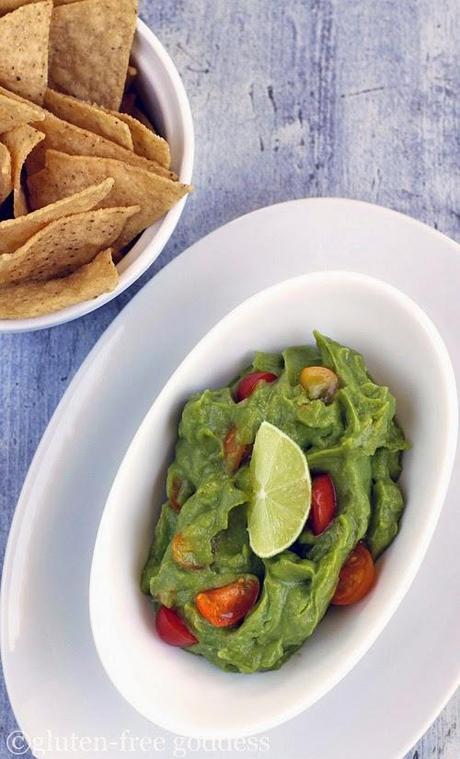 Easy Vegan Guacamole Recipe with Lime