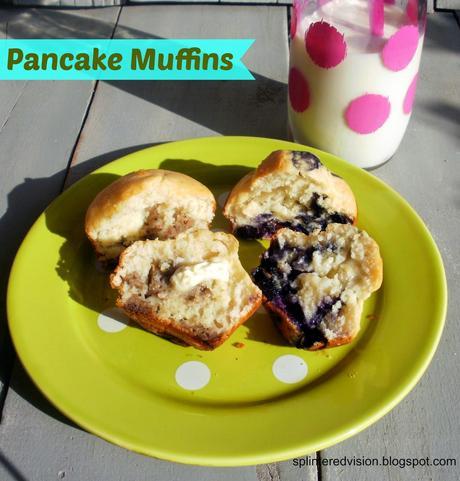 I love an easy, quiet Sunday morning with my family. Sunday is the day a most consistently cook some kind of breakfast. Speed Racer loves scrambled eggs and sausage for breakfast but that routine gets a little old after a while. Sometimes, the grownups want something different and interesting. There are lots of Pinterest pins for something like these but most of them only link to a picture and not the actual recipe. I hate it when that happens.
I guessed on the oven temperature but it turned out to be a good guess. I tried to make the recipe as easy as possible. I'm pretty sure you could make this with any pancake mix and use whatever filling you have handy. These were a big hit with the family and it didn't take much time at all.
Now it's time to turn off the oven for the day, it already getting hot here. Temps should be in the 90s today. I think we will pile up and watch movies today. What do you like to do on a lazy Sunday?
Pancake Muffins
Ingredients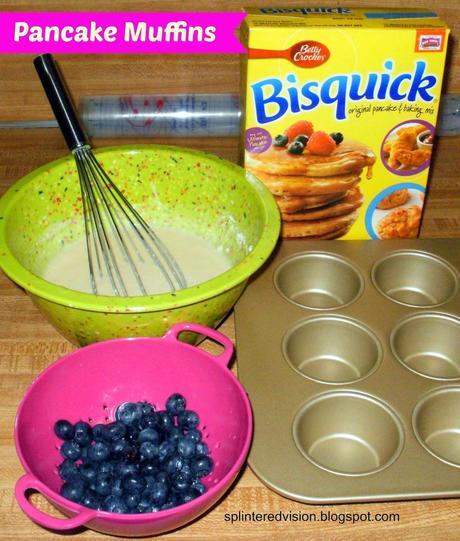 Prepared Bisquick Pancake Batter
2 tbsp. Granulated Sugar
Fresh Blueberries
Cooked breakfast sausage, cut into small pieces. I used precooked, frozen sausage.  
Directions 
Preheat oven to 375.
Follow the directions on the Bisquick box to mix up a batch of pancake batter and add 2 tablespoons of granulated sugar to be batter. Spray a 12 count muffin tin with nonstick spray.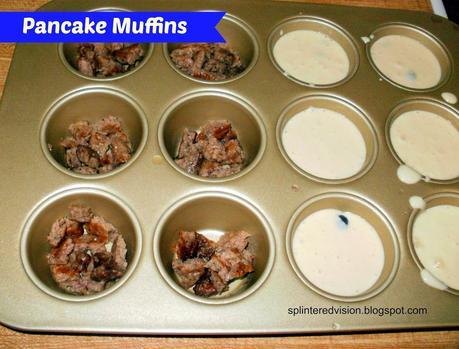 Put fresh blueberries in 6 of the cups and the chopped, cooked sausage in the other six.
Fill each muffin cup with ¼ cup of pancake batter. Bake for 25 minutes. Serve with butter or margarine and syrup.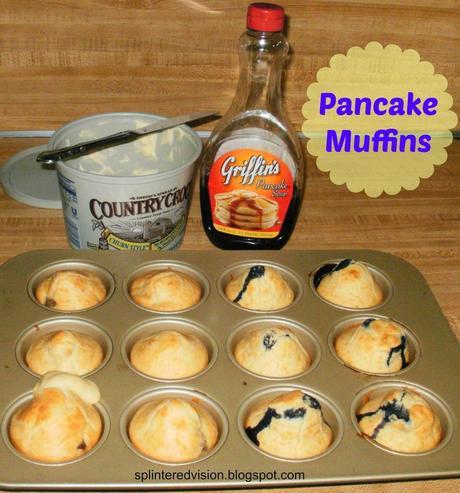 My syrup is from Griffin's, of course, from my home town. Did I ever mention that my great grandmother worked at the Griffin's plant sometime before I was born? Somehow, that makes the syrup taste even better for me.
I hope you and your family enjoy an easy Sunday morning breakfast with pancake muffins.