I have been enjoying one of my days off this week with a little sewing, an easy sew cosmetic bag. I love You Tube, and blogs, they really do open up the world of sewing to everyone. I purposely searched for a easy to follow tutorial to make a cosmetics bag. This one at
So Sew Easy
is fantastic it includes a template and video tutorial. It has very clear instructions and is easy to follow.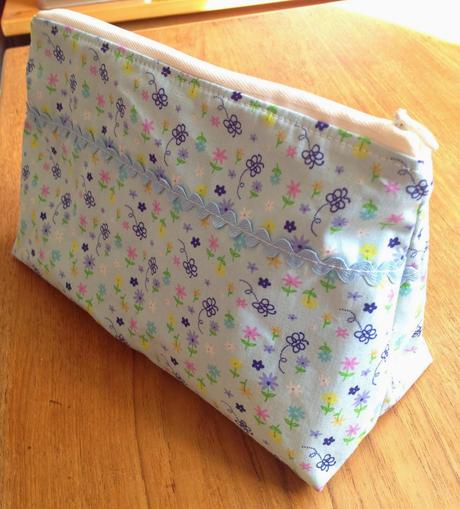 Easy Sew Cosmetics Bag
Rummaging through my fabric box I settled on a blue print for the outer fabric, and a pink for the inside lining. I was using quite thin fabric so added some iron on interfacing to the outer fabric, to make it a little stronger.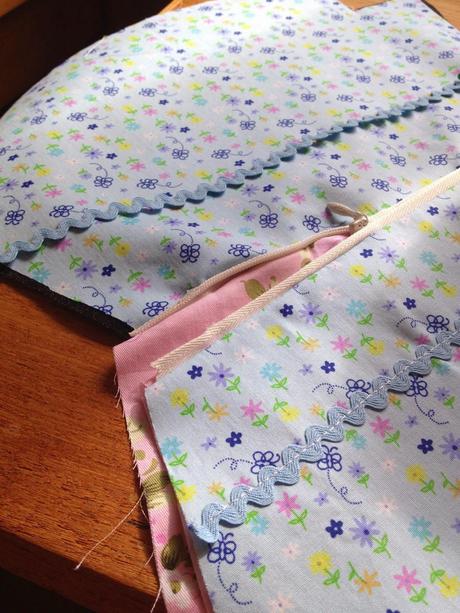 Fabric pattern pieces for cosmetic bag
I did customise mine a little, adding some rick rack trim and a Made With Love label inside my bag. These should be added once you have cut out your pattern but before you start sewing the bag together. Take your time and do not rush, wonky stitches will stand out. Unpick and start again if you have to, its worth it.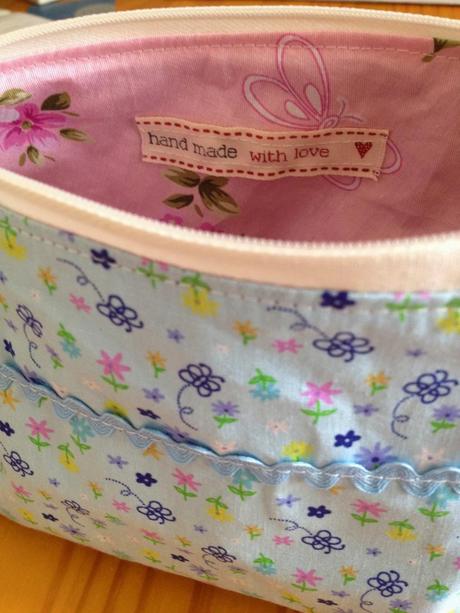 Personalise your cosmetics bag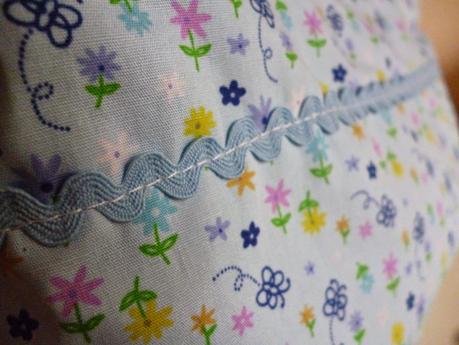 Rick Rack trim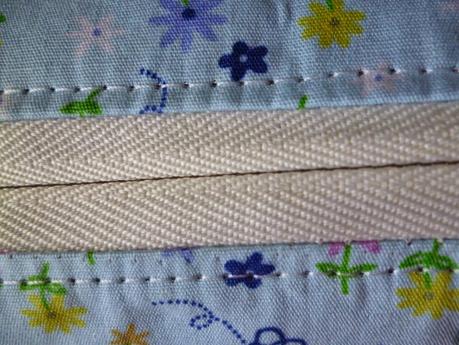 Concealed zip 
I shall be making a few of these over the coming months, in varies sizes they will very likely end up as Christmas gifts.
I am linking this post to Homemade Thursday linky hosted by White Lily Green.