I love the texture scrunched up paper gives to crafts and it works so well on a Christmas wreath.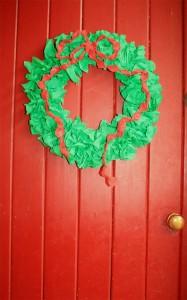 You will need heavy card – recycling an old box is perfect!, also green and red crepe Paper, and glue.
Cut a wreath shape the size you want from the heavy card.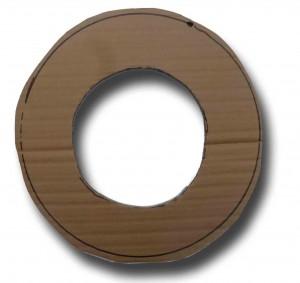 Cut the green crepe paper into large squares approximately 10 cm square. You do not have to be accurate with this at all but if you want some height to the 'foliage' then you probably don't want to go much smaller.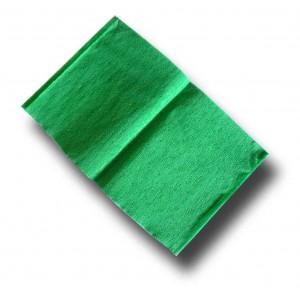 Lightly scrunch the crepe paper so the cut edges face out. Dip the other end in the glue and stick on the wreath shape. Continue until the whole wreath is covered.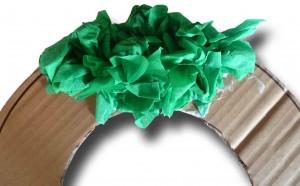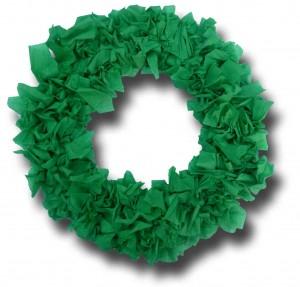 At this point you can use anything you like to decorate your wreath. I was tempted to wire in some old dismantled Christmas decorations or nestle in some pom poms but decided to stay with the crepe paper theme.
Cut a 2cm wide strip of red crepe paper. Using your thumb and forefinger, twist each section twice before moving on to the next.

Make the red crepe paper rope into a bow leaving long strands to drape around the wreath.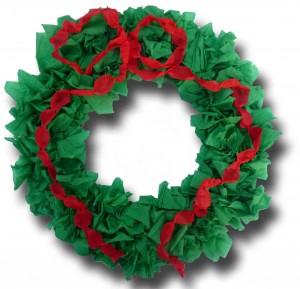 Thanks Pippi Pipecleaners for this cool craft!!