This fragrant stir fry dish takes about 20 minutes from start to finish - perfect if you're home late and just want a tasty dinner on the table as quickly as possible. It's really healthy but the best bit is that it tastes like it's straight from the Thai local take away!
These Thai flavours certainly pack a punch so if you're not a fan of spice go easy on the ginger and chilli.
To make this you'll need:
1 tsp caster sugar
1 clove garlic,sliced
200g egg noodles
1 limes, juice and zest
4 spring onions , sliced
3 large carrots, peeled and sliced with the peeler
1 tbsp mint
2 tbsp coriander
2 tbsp sesame oil
3 cm root ginger, peeled and finely grated
1 red chillies, deseeded and finely chopped
3 tbsp olive oil
2 chicken breast fillets , skinless, sliced
1 tbsp Thai fish sauce 
Mix your lime zest and juice with the sugar, fish sauce, ginger, garlic, chilli and 1 tbsp of the Sesame oil and set to one side.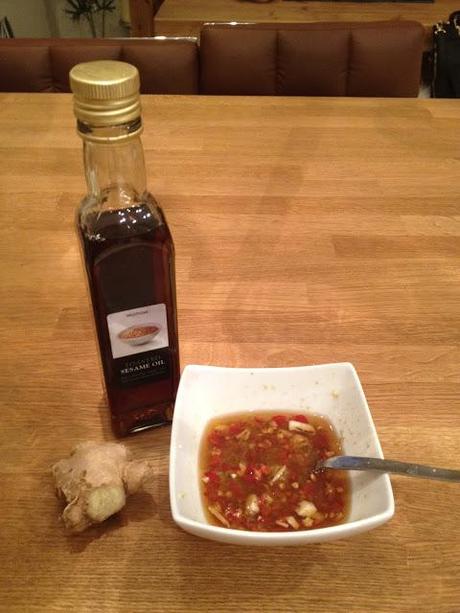 Heat a couple of tablespoons of the Sesame oil in a large frying pan or wok and stir fry the chicken for 4-5 minutes until golden in places and cooked through.
Add the carrots, spring onions and noodles and stir fry until piping hot.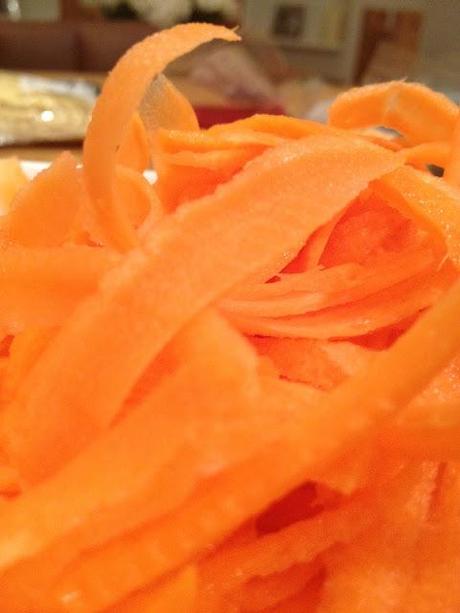 Using a peeler to slice your way through the carrots gives the perfect stir fry result!
Remove from the heat add the dressing you made earlier, the mint and the coriander then toss to mix and serve.  Delicious!