Hello to all beautiful people. I am sharing my absolute favorite brown eyeshadow with you all. I love love love this eyeshadow and its from L'oreal infallible range. Its the endless chocolate eyeshadow. I have reviewed and shared an eotd using this eyeshadow on the blog before . And this is the look I came up with for that post. So here is an easy brown smokey eye makeup look.
So now that I have started my YouTube channel..Yay!!!  I  had to do a look using this eyeshadow. Not to mention that an easy to do makeup tutorial is always requested and comes in handy when you have someplace to be.
This look is meant to be for makeup beginners as I am not using much technique and not a truck load of eyeshadows too. Yes girl, you read that right…only one single eyeshadow. Now in the video I am using an eyeshadow base, but if you dont that dont worry, you can use your black kohl/kajal pencil or gel eye liner as base for the same.
So now quickly on to the photos and then the video.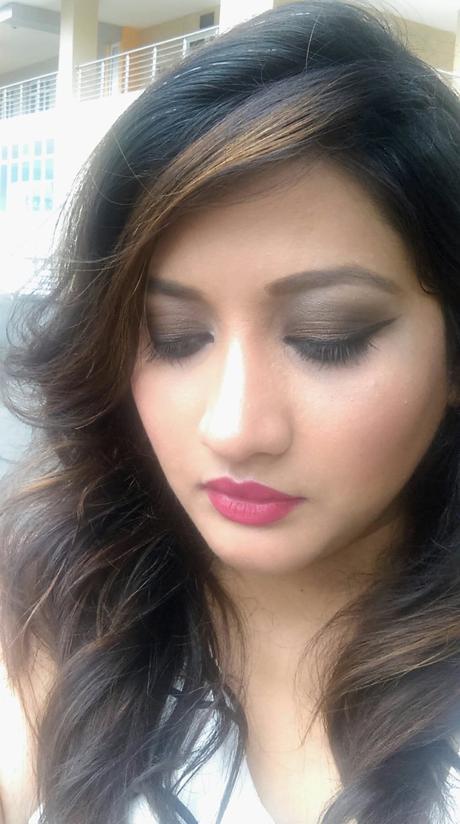 Easy brown smokey eyes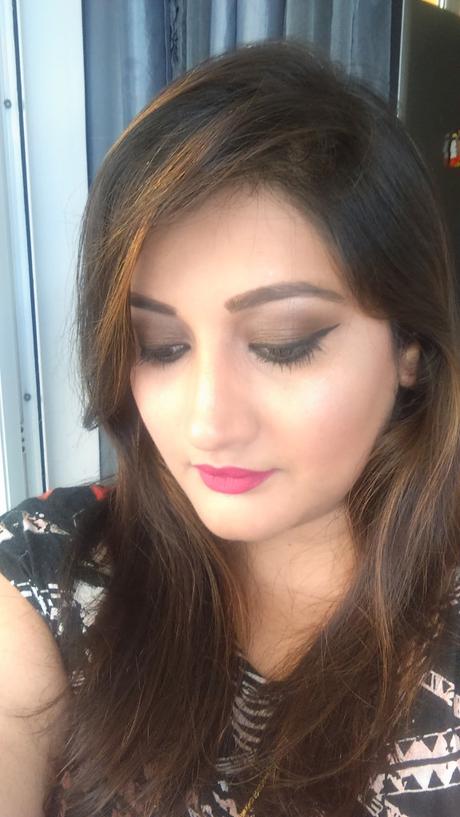 easy smokey eyes for makeup beginners
Here you go to the makeup beginners easy brown smokey eyes.
List of the products used:
Foundation: L'oreal Infallible in Beige Rose 145
Concealer: Kryolan supra foundation
Bronzer : Physician's Formula Bronze Booster
Lip liner: Nyx Plush Red
Lipstick: Colorbar Shy Cherry
Eyeshadow base: NYX Jumbo Pencil in French Fries
Eyeshadow: L'oreal Infallible Endless Chocolate.
I  feel l'oreal endless eyeshadow is an absolute must have eyeshadow. I love it, I shall do more looks using this eyeshadow on my youtube channel. So keep an eye out for that. In the meanwhile please feel free to let me know what kind of makeup looks you would like to see on the blog and youtube.
Hope you all liked this simple brown smokey eye makeup tutorial which is perfect for makeup beginners.
Related
You Might Also Like
DAYTIME GLAM MAKEUP TUTORIAL VIDEO
INDIAN WEDDING PARTY MAKEUP
BRIGHT EYESHADOW MAKEUP LOOK FOR SUMMER 2014
ANTIQUE GOLD INSPIRED EOTD GOLD AND BLACK
GLAMOROUS SMOKEY EYES USING MATTE EYESHADOWS
DRAMATIC SMOKEY EYES MAKEUP TUTORIAL SILVER AND BLACK
Step by Step FALL MAKEUP 2014 : LORAC PRO
QUICK AND EASY MAKEUP WITH A POP OF COLOR
Tags:
5 minutes makeup, bollywood makeup, dry skin, easy makeup for makeup beginers, easy makeup look, easy party makeup, easyeotd, eye makeup, eyeshadow, indian makeup, loreal, makeup tutorial, nyx, party makeup