Goth weddings can be quite a sober affair if not done properly. With all the black clothes, deliberately morbid atmosphere and gloomy settings, these weddings can seem quite depressing to outsiders. Still, if you're into gothic culture, there's absolutely no reason why you should have a traditional wedding. Indeed, being different is not always a bad thing. In fact, if you dare to be different, your wedding is certainly going to be unique, stand out from others and give all your guests something to talk about for the years to come! You should, however, take some extra precautions to enhance your Goth wedding and make it an enjoyable experience for every single guest. For instance, think about giving edible black and red Gothic wedding favors to your guests instead of the usual gifts.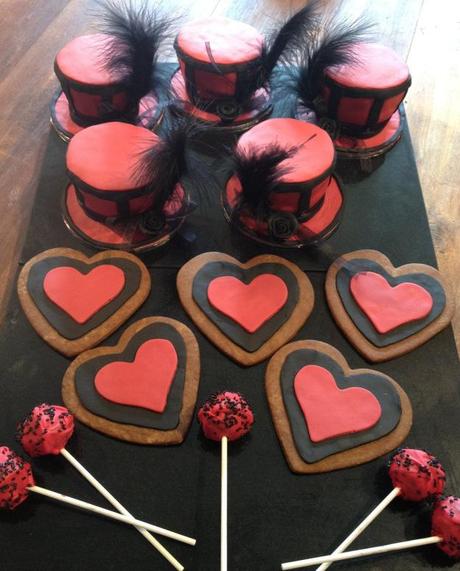 While it is customary to wear black on your Gothic wedding day, a more pronounced touch would be to give this usual tradition a twist. For example, a deep brown bridal gown might look even more stunning on the bride, especially if you accessorize it with some Goth-like jewelry and accessories such as elbow-length black satin gloves, chocker necklace and even a birdcage brown veil. Pair this outfit with a slick of scarlet red lipstick, jet black mascara and eyeliner, white base foundation and you've got yourself a super glamorous Gothic look.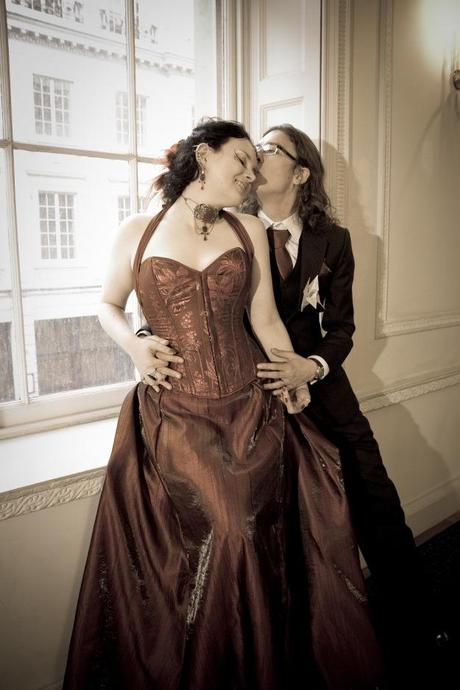 The one thing that's present in nearly all Gothic wedding is, of course, the traditional black, white and red Goth wedding cake. To take it to the next level, however, why don't you cut it with an axe? Not only will this add a pronounced touch of goriness to your special day, but it will also make you stand out from the other Gothic couples. Of course, you're also going to need a Goth bridal bouquet. However, don't limit yourself to just flowers: ribbons, stems, leaves or even jewels are going to take your bouquet to that next level. Just be sure to stick to the black and red color palette for some extra panache.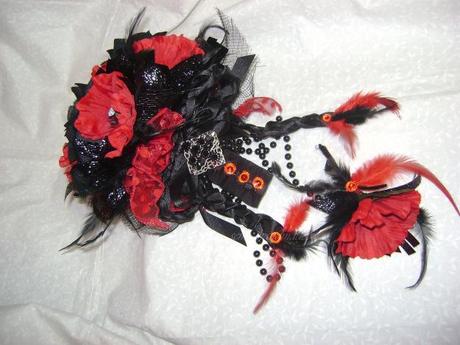 As for the wedding decorations, it's best to follow the same color scheme, but, don't hesitate to indulge in some other hues as well. For example, if your basic decor is black and red, it's recommended to add a few touches of purple and green around the reception area. Think glass chandeliers, dried flowers hanging from the ceiling and dried roses strewn over the floor. Red LED candles are other fabulous accessories because they will throw a mysterious glow over the entire affair. Be sure to go for proper lighting as well: dim lights with occasional candle flickers dancing over the wall are certainly going to enhance the overall Goth theme of the day.