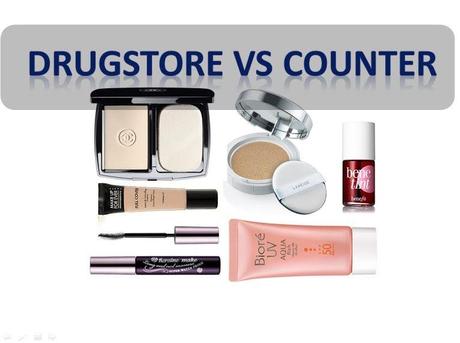 Whether you have some money to spare for cosmetics or not, there's bound to be something that suits your pocket! Here is my take on the best drugstore and the best counter products!
Powder Foundation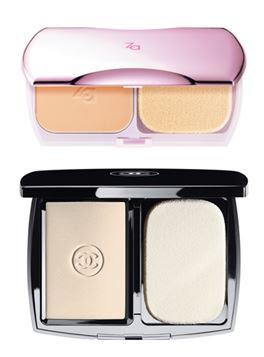 Drugstore:
Za Perfect Fit Two-way Foundation
I love how this very fine powder foundation gives off a poreless look without being too matte or cakey on the skin . It also contains moisturizing ingredients and anti-shine powder!
Counter:
Chanel Mat Lumiere Perfection
This silky lightweight texture gives a second skin look. It does not look cakey and allows the makeup to stay fresh all day long thanks to its combination of powder controlling sebum and sweat.
BB Cream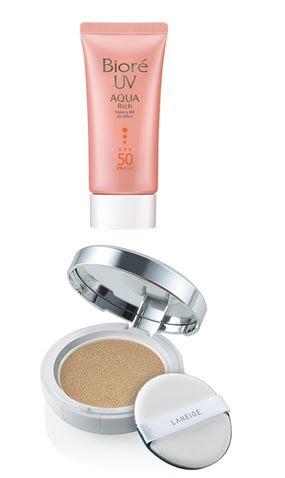 Drugstore: 
Biore UV Aqua Rich Watery BB
This 2-in-1 product replaces your sunscreen with its high SPF value. Also, the coverage is natural and enough for daily use. It contains 3D brightening powder that instantly enhances facial contour, conceals pores and lines and brightens your skin.
Counter: 
Laneige BB Cushion 
This is a 6-in-1 product that does the following: Whitening, moisturizing, sunscreen, water resistant, soothing, makeup effect. I love the easy application and the dewy effect it gives on the skin. It is also long lasting enough for the hot and humid weather.
 Mascara
Drugstore:
Heroine Make Long and Curl
This newly improved mascara lengthens the lashes by 40% more! It is waterproof and smudge proof. Lashes stayed curled and beautiful all day long!
Counter:
Lancome Hypnose Doll Eyes
This gives off dolly lashes that looks like a set of falsies! Get this if you want voluminized, extended and lifted lashes!
 Concealer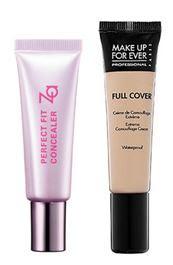 Drugstore:
Za Perfect Fit Concealer
With a liquid texture, this concealer covers blemishes and dark circles easily. There are only 3 shades to choose from though.
Counter: 
Make Up Forever Full Cover Concealer 
With a creamy texture, this concealer conceals blemishes and dark circles. The coverage is so good that some even use this to cover tattoos!
Cheek and Lip Tint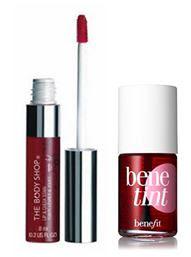 Drugstore:
The Body Shop Cheek and Lip Stain 
Technically, this isn't drugstore product but still, this is an affordable product that gives long lasting colour to your cheek and lip. The more you apply, the deeper the colour gets. The downside is that it leaks pretty easily.
Counter:
Benetint 
Benetint is my all time favourite colour to go on the cheek. It gives a pretty stain that seems like my cheek blushes from within. A little goes a long way!