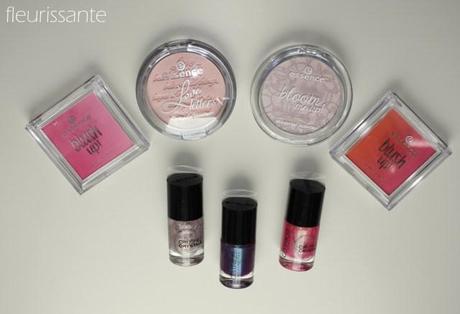 Hello lovelies,
I think I might have a blush problem :) During last few months I did a lot of on-line shopping and I didn't visit drugstores a lot. However, recently I went in to see what's new there and some things from Essence have caught my eye.
I saw two limited edition collections: Love Letters and Bloom Me Up and ended up getting two highlighters. My Guerlain blush which I use to highlight it almost gone. I've bought Shiseido High Beam White, but I also wanted a shimmery option. Granted, I have a bunch of Meteorites Pearls, but they can be a hassle to use. I think these Essence highlighters will serve me well. I haven't worn them yet, but based on the quick swatch they do not seem overly shimmery.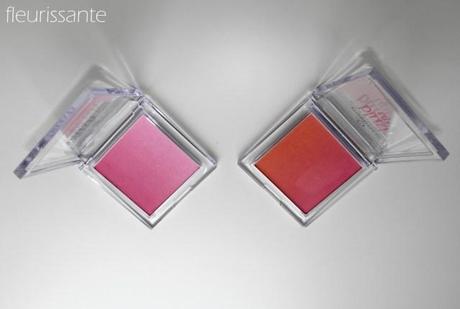 I also got two ombre blushes from Essence. Shade-wise, they remind me of MAC Proenza Schouler blushes; however, I don't have those to compare. On the orange/coral blush you can see the reason why I rarely buy anything in dugstores – someone swatched it.I guess it was too much of a hassle to open the tester drawer and they had to open a product intended for sale. I didn't open it in store to check it in detail - the cover is transparent and it looked ok, but obviously store light masked it. I'll be smarter the next time.
I've increased my collection of Essence nail polishes – I bought several more textures and some other shades which aren't on the picture because I've moved my nail polishes and they currently all reside mixed in boxes. I'm dreading the day when I'll have to organize it.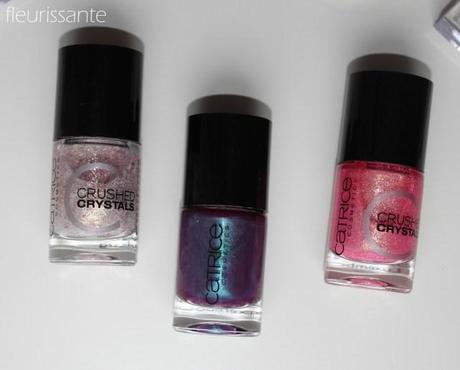 My final purchase is Catrice nail polishes. For a while this was my favorite brand, but then I discovered Golden Rose, indie and on line shopping. I got two texture shades: Oysters & Champagne and Call Me Princess. I also bought Berry Potter & Plumberdore (purple-blue duochrome) which I got mostly for its name, although the nail polish itself is pretty, too.
What did you get recently?
xoxo Tamara
Filed under: blush, Catrice, Essence, haul, highlighter/illuminator, make-up, nail polish Tagged: beauty, beauty haul, Catrice, essence, essence gradient blush, essence higlighter, haul, nail polish, ombre, ombre blush