Top o' the morning to ye!  Hello from London…well just outside London somewhere in Richmond. We'd decided to spend the night with my aunt's friend to extend our blissful London encounter by just a wee bit more.  Yesterday we were at Covent Garden…a lovely place with a collection of boutiques and things to look at. Of course no one could restrain me from a second visit to UK's famed Boots pharmacy which is their equivalent of Watsons back home.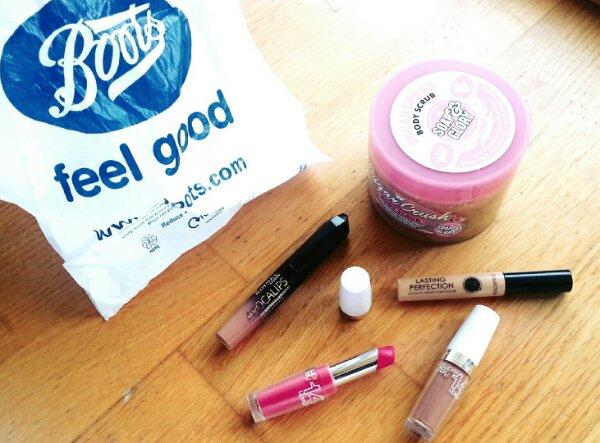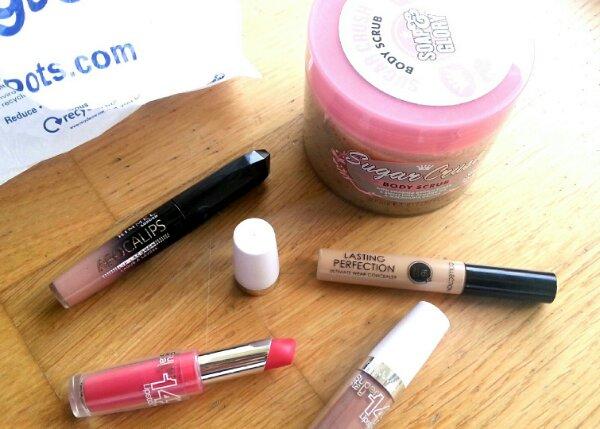 CLOCKWISE: Rimmel ApocaLips in "Nude Eclipse" (I already have "Celestial", "Galaxy", and "Stellar" & want to find "Apocaliptic"), Soap & Glory Sugar Crush Body Scrub, Collection Lasting Perfection Concealer (MED 3 is a good shade for you MAC NC30 girls), and Lisa Eldridge's fave Maybelline 14hr Lipsticks in "Stay With Me Coral" and "Beige For Good"
My first rush Boots visit was in Dublin, Ireland where I picked up 3 Rimmel ApocaLips shades and the Rimmel Wake Me Up concealer.  Because of the spontaneous sleepover I don't have those first purchases with me to show but this second time around these are what I got. I'm impressed with all of them. The Maybelline 14-hr lipsticks (which were on "Get 50% off on the 2nd" offer) have that MAC lipstick texture without the dryness and extremely long wear (and that coral shade is PERFECT on me not pasty at all…review soon) and the Sugar Crush Body Scrub smells like limed Coca Cola or those sweetly tart cola bottle jellies. The Lasting Perfection concealer is the transfer resistant dream I hoped it would be and I'll refrain from saying more for now 'coz you bet these finds each deserve an individual post with prices included.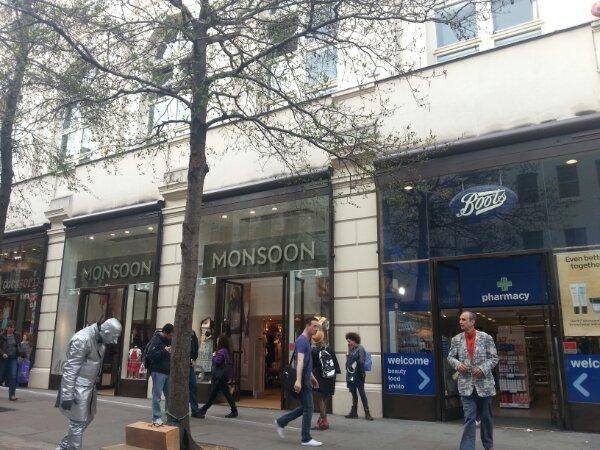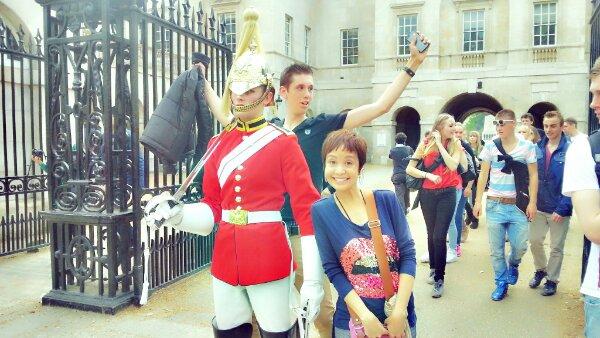 Just thought I'd share a few beauty related purchases before I hit London again today

London is exactly what I dreamed it would be and more.