In terms of romance, nothing can ever beat a dreamy beach wedding, complete with the dusty white sand, soft sloshing of the waves and cool sea breeze fanning your hair. With its picturesque and fairytale-like setting, it's certainly not a surprise that beach weddings have been soaring in popularity during these past few years. In fact, compared to other wedding themes, this one is extremely easy to pick off and definitely on the less expensive side: after all, there's no need to invest in pricey decorations since nature already took care of everything!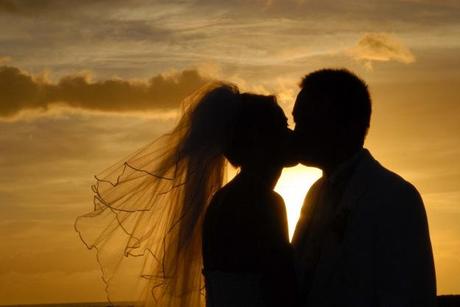 One main concern, however, are the various dress options for a beach wedding. While indoors weddings allow you to wear whatever you want without a second thought, beach weddings can be just a tad complicated in that department because there are quite a few factors to take into consideration: for example, you have to consider whether you're amendable to soiling the hem of your long dress with sand and sea water. Don't forget about the infamous sea breeze as well: one gust and your hem can billow up in quite an undignified manner.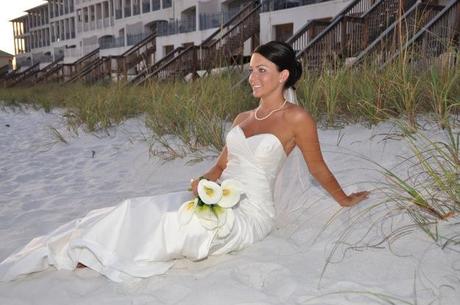 So, having taken all these points into consideration, it's time for you to decide which dress you'll don to glide down a sandy aisle. Bear in mind that the dress of your choice should first inspire comfort- no matter what style it is. Some traditional brides, for example, feel much better in a classic long white dress, even with the risk of spoiling the hem. That's not such a bad choice in fact, because it will bring quite a romantic and authentic feel to your special day.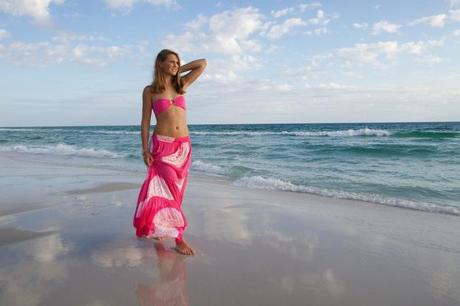 On the other hand, if you're more of a casual person and couldn't care less about traditions, consider going for a regular beach outfit, even if it's on the unconventional side. A swimsuit and sarong, for example, can actually be quite a fun dress option for a beach wedding. By the same token, don't hesitate to ask your groom to slip into a casual attire as well. A pair of loose slacks or Bermuda, coupled with a loose shirt will definitely complement your casual wedding look.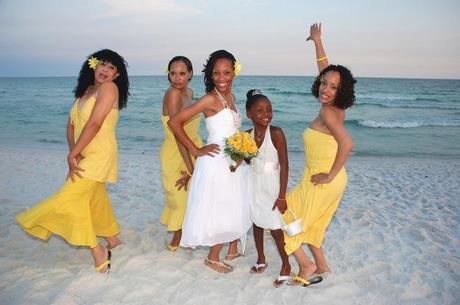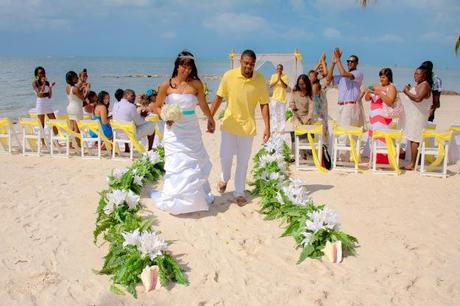 Brides who do want a traditional look, but without ruining the hem, can of course go for calf-length wedding dresses. These usually bear the same designs as traditional dresses but with a shorter hem. And of course, there's no reason why you shouldn't go for a short white dress either. In fact, to avoid all the mishaps that come with the sea breeze, why don't you go for a straight dress which is guaranteed not to billow up?