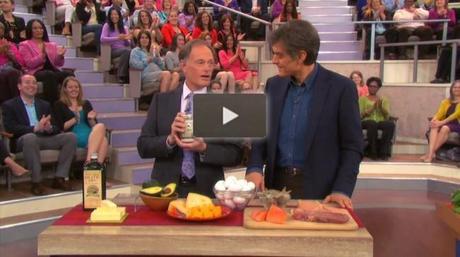 You have to see this to believe it.
Dr. Oz, the widely popular TV doctor in the U.S., has for a long time had a very conventional approach to dietary advice. A lot of whole grains and antioxidants and more. But lately something has happened.
Time after time in the past year he has invited guests who have a completely different view of fat (for example, in the shows on cholesterol and the problems with wheat).
Now Dr. Oz goes further than ever before. 
LCHF for the Brain?
For a new episode of the show, he invited brain doctor David Perlmutter, the man behind Grain Brain, a new book that has drawn a lot of attention.
Dr. Perlmutter recommends a strict LCHF diet to keep blood sugar down and prevent Alzheimer dementia.  This is something that hasn't been tested yet in controlled studies, so we don't know how effective it is. But there are lots of scientific suggestions that it may be beneficial.
For example, there are statistically strong links between high blood sugar levels and dementia and between a high-carb diet and dementia.
Dr. Perlmutter is very eloquent and Dr. Oz is completely with him, amazingly enough. He doesn't even protest at the suggestion that butter is good for you, instead he agrees! All while the audience is cheering…
Here's what Dr. Oz has to say, among other things, about the recommendation for an LCHF diet and butter:
Incidentally, cardiologists like myself are starting to buy into this idea, because I think you're right. What makes us die from heart disease and stroke and Alzheimer's is inflammation in the body and that's not caused by fats that we've been eating for two and a half million years. It's caused by new changes in our diet…
When even the American TV guru Dr. Oz begins to accept that butter is a healthful food, then the general paradigm shift is very near. And if foods higher in fat, with less sugar and rapidly digested starch, are proven to even prevent Alzheimer's, the benefits for public health will be enormous.
Grain Brain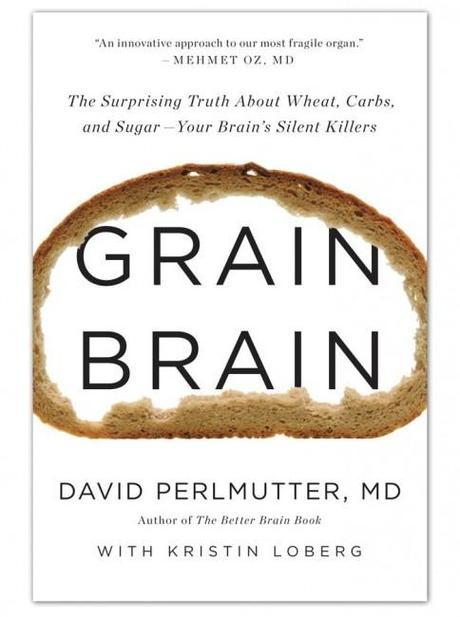 Perlmutter's new book Grain Brain seems to be as well-written as he is eloquent. I've just started reading it. It has earned fantastic reviews at Amazon.com, almost all five stars.
More
Watch Dr. Perlmutter on the Dr. Oz Show
Order the book Grain Brain at Amazon.com
Dr. Oz Changes His Mind on Cholesterol!
Dr. William "Wheat Belly" Davis on the Dr. Oz Show!
PS
If you use the link in this post to order the book, I earn a small commission. The price for you will be the same.