Dr. Cyrus Poonawalla: An Unknown but Successful Businessman of India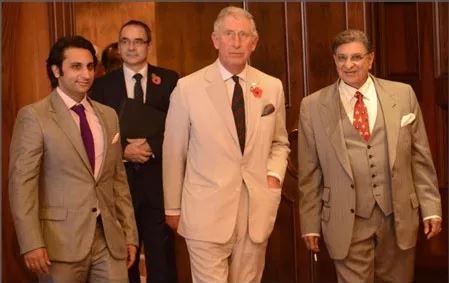 Born into a family whose decades-old ties to India's horse racing circuit through the family's owned Poonawalla Stud Farms, by age 20, Dr. Poonawalla realized that horse racing had no future in the socialist India of the time. He first experimented with cars but then he abandoned the idea, realizing that making a product for the masses, rather than India's elite, would be a better idea.
A chance conversation with a vet at the farm led Poonawalla into vaccines. At the time, the farm's retired horses were donated to government-owned Haffkine Institute in Mumbai, which made vaccines from horse serum.
Poonawalla figured he could take up the challenge of meeting the demand for vaccines in the country by extracting the serum from horses himself and producing cheaper vaccines. He and his brother Zavaray set up the venture in 1966 and began producing vaccines. Since, they had no science background, they hired 10 doctors and scientists from the Haffkine Institute of India.
Serum Institute of India launched its first therapeutic anti-tetanus serum within two years, and began producing the anti-tetanus vaccines. Sales finally began picking up when the company won contracts to supply state governments and hospitals.
By 1974 they introduced the DTP vaccine, which protects children from diphtheria, tetanus and pertussis, followed by an anti-snake-venom serum for snakebites in 1981.
In 1989 Serum Institute began the production of its Measles Vaccine M-Vac and within a year Serum Institute became the country's largest vaccine manufacturer. If you were born in or after the 80′s like me, most probably your vaccine shots came from Poonawalla's biotech company. It was in the 80′s that India was made self-sufficient for Tetanus, Diphtheria and Whooping Cough vaccines thanks to the production from Serum Institute.
His primary goal was not only to make life-saving drugs and vaccines, which were in shortage in the country, but also to see that every child was protected. His vision was "Health for all by 2000 AD". The resultant effort was the National Program of Immunization, which is largely dependent on the vaccines manufactured by the Serum Institute.
He was awarded a Ph.D. by the Pune University in 1988 for his thesis entitled "Improved Technology in the manufacture of specific Anti-toxins and its socio-economic impact on the Society
In 1994, Serum Institute got accredited by the World Health Organization (WHO) to export vaccines from India and started supplying high quality vaccines to U.N. Agencies such as UNICEF (United Nations Children's Fund) and PAHO (Pan American Health Organization).
By 1998 Serum Institute started exporting vaccines to over a 100 countries and by 2000 one out of every two children in the world has been vaccinated by a vaccine of Serum Institute of India.
Dr. Poonawalla's strong belief in quality and the motto "Health for All with affordable Vaccines" has today lead Serum Institute to become India's leading biotech company producing over a billion doses a year that sell in more than 140 countries around the world.
Prince Charles made a private visit to Serum Institute in 2013 as he was keen to know about the manufacture of inexpensive yet high quality vaccines that saves the lives of millions of children across the globe.
As per Forbes March 2013 rankings, Cyrus Poonawalla's net worth is $3.9 Billion and is ranked #14th richest person in India & #346th richest person in the world.
He has received recognition from International Council for Business Promotion for outstanding achievements and contribution in his field of operation for promoting and maintaining quality and standard of products through innovative strategies.
"The Pan American Health Organization (PAHO) and the Pan American Health and Education Foundation (PAHEF) have presented Poonawalla, with the Award for "Excellence in Inter-American Public Health", making him the first Indian to get this honor.
He was awarded the "Lifetime Achievement Award" by PM Manmohan Singh in 2005. In the same year he was also awarded with the prestigious Padma Shri for his contribution in the field of medicine, by then President Dr.APJ Abdul Kalam.
Today, 80% of Serum's sales are to Unicef and the Pan-American Health Organization as well as immunization programs e.g. Groups of the charity for children's welfare in India, German and Africa, the majority of which are from developing markets.
You have probably never heard of of the pharmaceutical companies like Serum Institute of India, that have become some of our most valuable partners in global health. Their vaccines are priced at an average 50 per cent less than what multinationals charge. Dr. Poonawalla is a "vaccine hero".
- Bill Gates.
We want to ensure that vaccines do not remain a luxury for children in India. Having achieved this goal, we have started to supply high quality, yet affordable vaccines to several countries around the world. The impact has been large enough to make International agencies work with us to develop vaccines against Meningococcal A, H1N1 Influenza, Rotavirus and other diseases. It is our mission to develop quality vaccines and offer them at inexpensive prices, thus facilitating several countries to improve their Health Index. Though Serum Institute has grown manifold, its achievements and philanthropic nature acknowledged, the original goal of making available World-Class vaccines at affordable prices remains intact and is the soul of the Organization.
- Dr. Cyrus Poonawalla
EDIT: I came to know about the Serum Institute of India through my association with UNICEF's immunization campaign in Uttar Pradesh. Non availability of essential vaccines is one of the leading causes of death among children.
Recently when I was getting my Hepatitis vaccine shots my sister commented, "What is this weird company?! Never heard of them!". I turned over the drug carton, it said manufactured by "Serum Institute of India". (smiled)
Source: https://www.quora.com/Who-are-some-of-the-successful-but-not-well-known-Indian-businessmen