England have every right to boast about being the best test cricketing side in the world right now, after their emphatic 4-0 series win over India this summer. However, in the shorter form of the game they are still a long way short.
The test series will live on in the memory of cricket fans for a long, long time, with many calling it a bigger achievement than the series win in Australia over the winter. But one-day cricket is a whole different game. The endurance factor that makes a test match so tense and intriguing will be put aside and be replaced by the thrill a minute excitement which comes with limited overs cricket.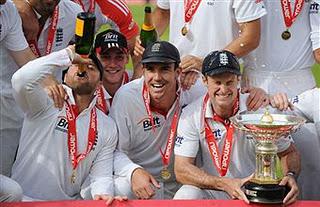 Both England and India will be going all out to win the series – England to cap what has been a magnificent summer, and India to regain some pride before returning to see the reaction of their compatriots. Ok, England did win the Twenty20 World Cup last year, but very few punters will be using their Bookmakers Free Bets to back England in the ODI series. Instead they will probably be backing India, who won 2011 World Cup.
It may be a surprise to know that England are just about favourites for the series – with many bookies expecting them to take advantage of India's poor form and low confidence.
But taking on the world champions at their own game is a daunting prospect in any sport, and there have been few sides as thrilling and explosive as India on the one-day stage in recent years. On their day they can tear anyone apart – no matter how good they are. With Sachin Tendulkar at the forefront, as well as the likes of Yuvraj Singh and MS Dhoni, it is clear they have one of the most formidable looking sides in the shortened form of the game. Amit Mishra showed in the test series that he can score quickly lower down the order – as did Praveen Kumar. Both will be hoping that they can repeat that, as well as improving their bowling performances.
But first up is the T20 series, which despite the fact that England rightfully are the World Cup holders, many Free Bets Bet365 customers may choose to back India. Not only does the fact they are considered outsiders mean any potential winnings are far greater than they would be if they were to back England, but the fact that India are such a good one day side has been somewhat brushed under the carpet. It will be an exciting series – one totally different from the Test series, and it will be great to see how it all eventually unfolds.
Share
|