Apple has decided not to commercialize official docks for iPhone 5, forcing customers to turn to quality products "Made for iPhone". There are many alternatives such as this dock sold by MyTrendyPhone UK. As cheap as 17.70 GBP, this iPhone 5 docking station both synchronizes and charges your Apple mobile: http://www.mytrendyphone.co.uk/shop/iphone-5-desktop-91522p.html
Hiding in its simple packaging is a simple, beautiful black iPhone 5 dock with a shiny surface. Below the dock, there is small anti-slip foam that is of a good quality – this is something you will find very useful to have while you keep your iPhone on an office desk, for example.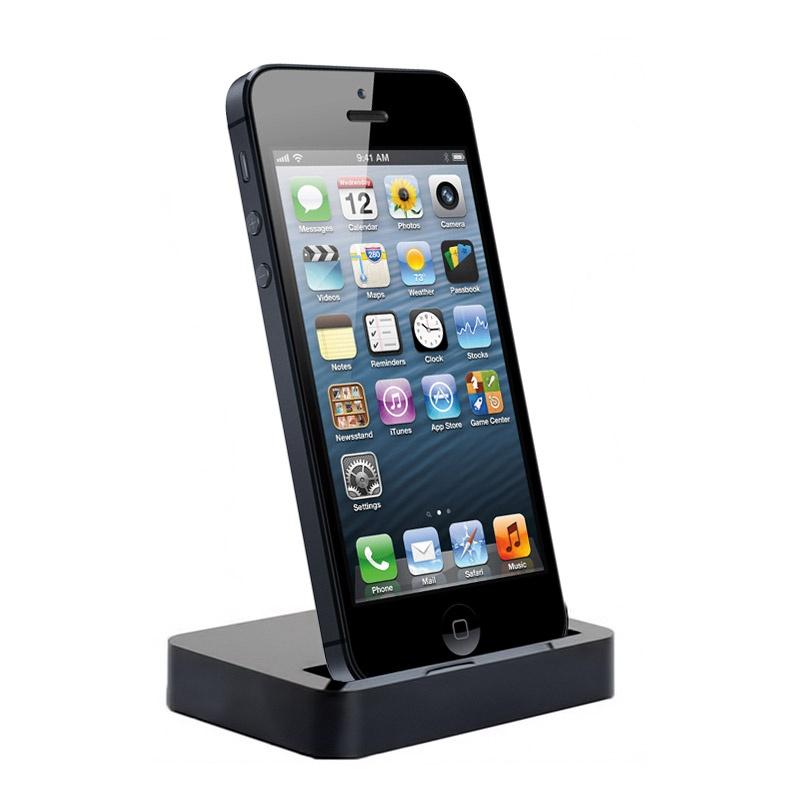 At the rear of the dock, there is lightning port to insert your cable and connect the dock to your computer or plug. You can use this dock for charging & synchronizing both iPhone 5 and iPod Touch 5G.
Note the use of a thin cover on your iPhone 5 will not interfere with the proper functioning of the dock. However, if you use too thick iPhone 5 bumper, you will not be able to reach the lightning port.
In terms of dimensions, it is certain that this dock is very convenient. With dimensions of 82 x 58 x 14 mm, it is very easy to carry, and fits well even in a pocket without being bigger than a wallet.