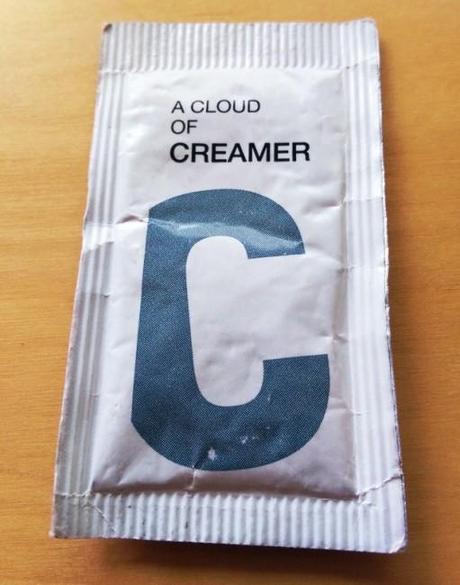 Have you tried coffee creamer with your coffee?
A reader sent me a couple of pictures from an Air Europa flight. The only thing they offered with coffee was a package of powder, like the one above. Guess what's inside? 
Ingredients: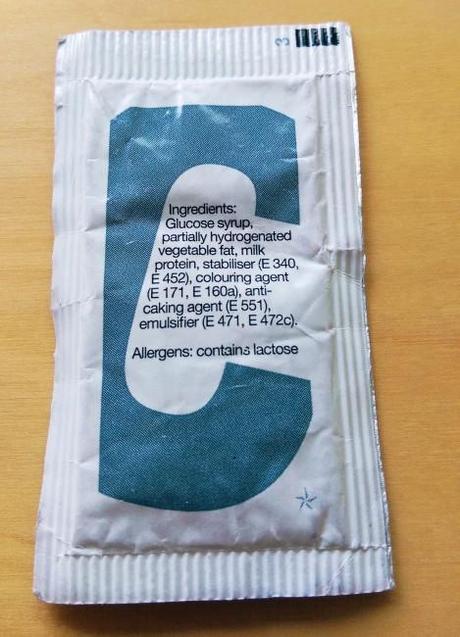 The creamer is mostly sugar. The next ingredient is "partially hydrogenated vegetable fat". Translation: TRANS FAT.
As a bonus the airline offers a number of additives, such as stabilizer, coloring agents, anti-caking agent and emulsifiers.
The reader complained about the poisoning attempt and asked to at least get a small package of milk instead. The answer? The powder was all they had and "even people in business class got this". How comforting!
A question
Do you drink coffee from a coffee vending machine at work? Do you choose "milk"? Do you think there's real milk in your machine?
There isn't. Real milk would turn bad within an hour. Instead there's something that keeps forever, probably the same poison as on Air Europe.
More