I am more of a liquid eyeliner and eye pencil person and use my cream/gel eyeliners only on occasions - purely because they require precision and I am always in a hurry!
This as expected led to drying up of my cream/gel eyeliners.
I decided I am going to use them on a regular/daily basis going forward and set out to revive them.
I am sharing about the same in this post where I revived dried cream/gel eyeliners without Inglot Duraline using things readily available at home.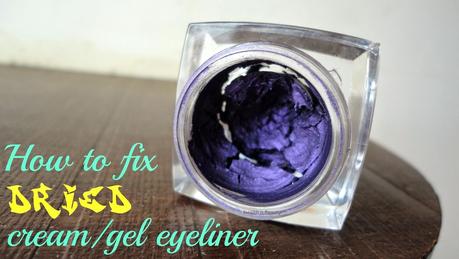 Things you need -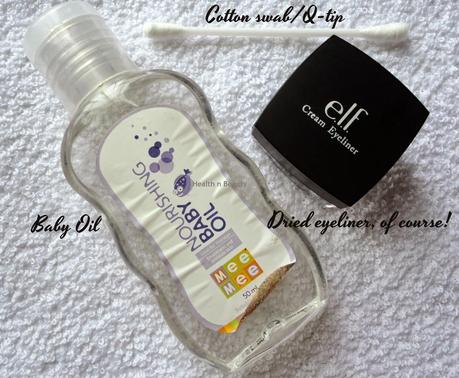 How to fix -
Add few drops of baby oil over the dried cream/gel eyeliner and swirl in thoroughly with a Q-tip.
You can add couple of drops more until you get the desired texture.
You can store and use cream/gel eyeliner for upto a month after its revival this way. I would not suggest to keep/use it any longer.
Baby oil is safe for your eyes too. It also adds a mild glossy effect to the eyeliner when worn.
Caution - This revived cream/gel eyeliner may not be as smudge-proof as it was originally.
I did not find issues with its water-resistant properties.
Here are the before-after pics -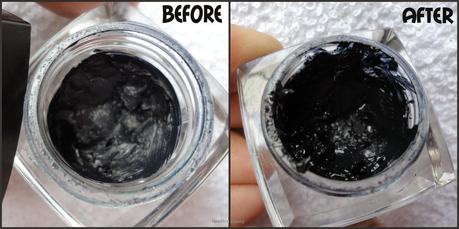 Ain't it creamy & squishy again?
I am a sucker for turquoise shades - especially eyeliners!
Since I am very comfortable with liquid eyeliners, I added a little more of this baby oil to a dried up turquoise cream eyeliner and brought it to the consistency of a liquid eyeliner.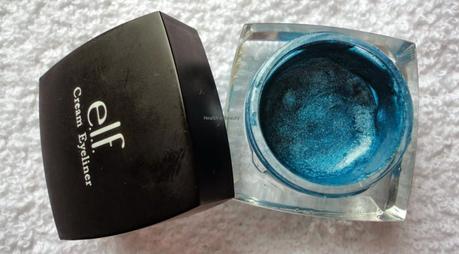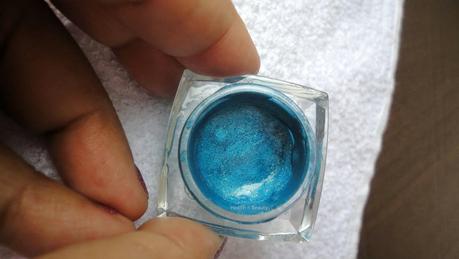 I am using this on a daily basis now and hence this fix works for me perfectly!
If you are a regular user of cream/gel eyeliners and still they end up drying, this is a perfect hack! :)