GOOGLE READER IS SHUTTING DOWN, FOLLOW ME ON THE FOLLOWING TO STAY UPDATED ! PROVIDE YOUR LINK BELOW ONCE YOU ARE DONE SO I CAN FOLLOW BACK :D
FACEBOOK                 

BLOGLOVIN

              TWITTER
Hi girls !!! I was in claires the other day and saw that,  the cute lacy head bands were not less that INR 600-800 :0I mean...I know its claires but the skyrocketing price made me think of this DIY idea where I show you how to make your own lacy, girly cute headband at a very affordable price....I also incorporated the oxblood trend in my headband...you will see how...
Lets get started !!!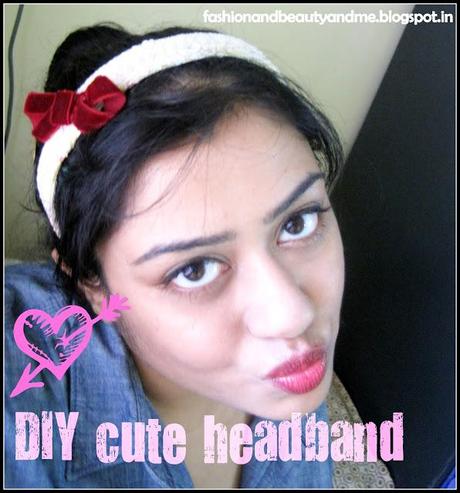 WHAT YOU NEED


1. Any lace material of your choice...I took this blingy lace2. any old headband which you don't use anymore3. an oxblood velvet material roll5. a pair of scissors6. super glue/fevistick/fabric glue. I am using shoe fix because its very strong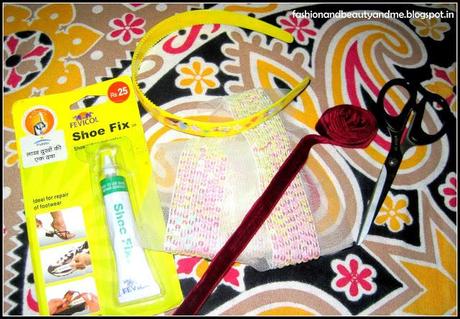 STEP - 1


Measure the lace you require for the headband to completely cover it up and cut it with your scissors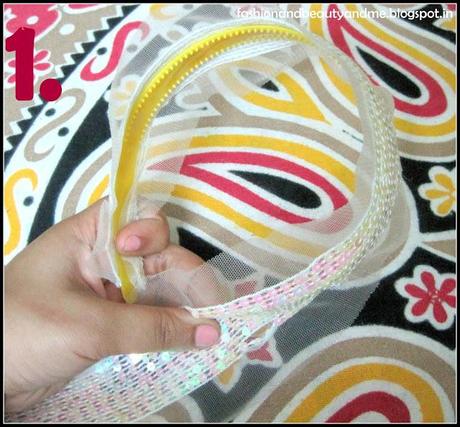 STEP 2


 Now apply glue on the headband and cover it entirely with lace.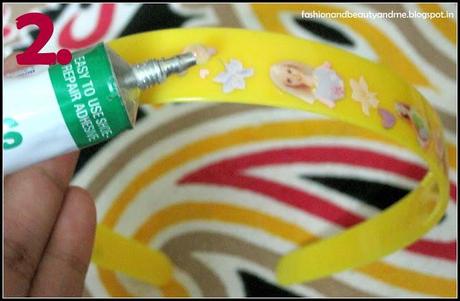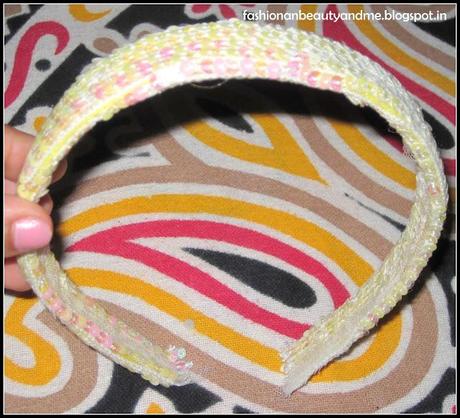 STEP 3


Now take a small portion of your red velvet lace and do a fold like this.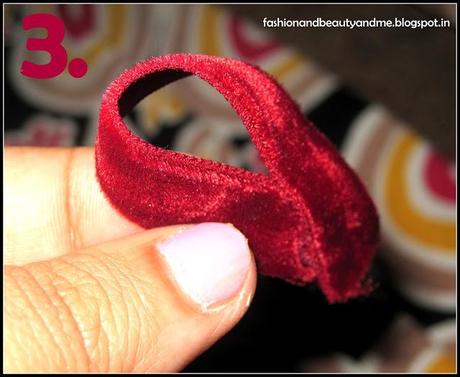 STEP 4 


Stick this on the headband, wherever you want the bow to be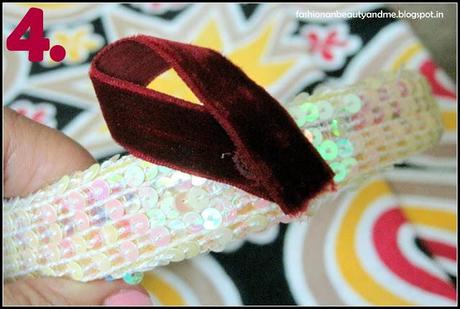 STEP 5


Now do the same and stick it on the opposite end of the above bow part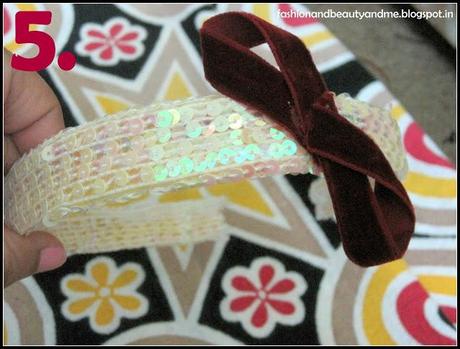 STEP 6


Now the last part is to fold a small part of the oxblood lace and stick it on the middle of the above bow.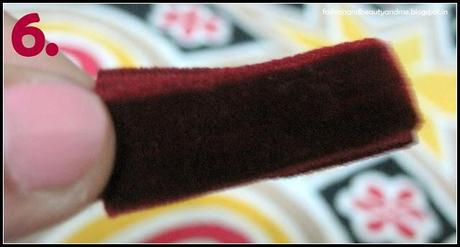 and your headband is ready !!!:D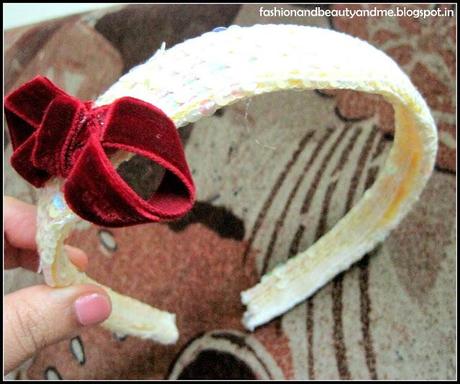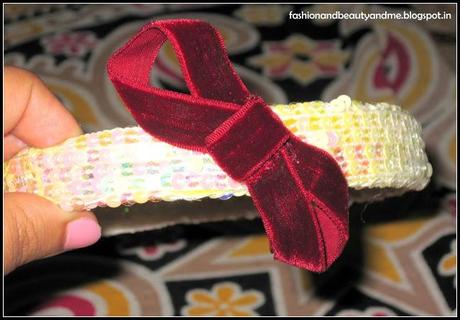 This is very simple and easy to do and does not take more than 10 minutes..
This is how I wore it today when I went to the mall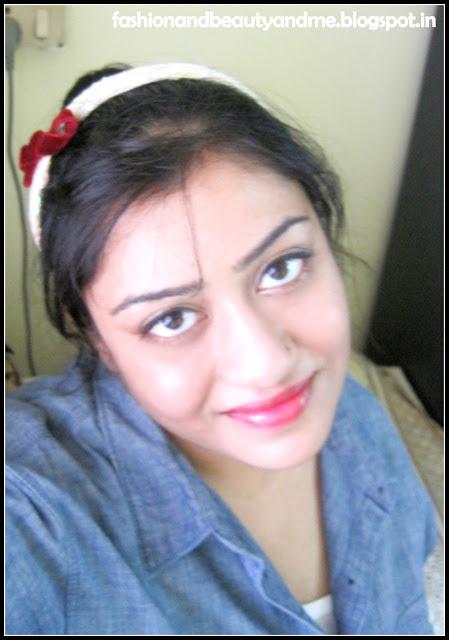 I hope you like this easy DIY 
do share your feedback in the comments below
xoxo prayati