If you are preparing for your wedding, it is the right time for you to know what is hot and what is not at this moment of time. The latest trend is the DIY or Do It Yourself wedding. Now, what actually is that all about?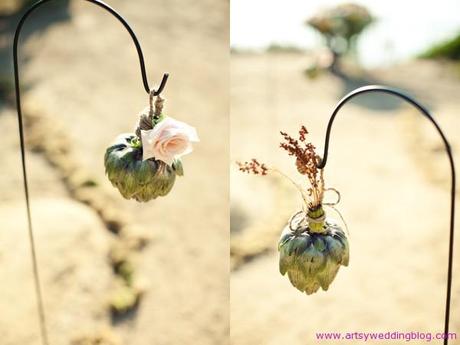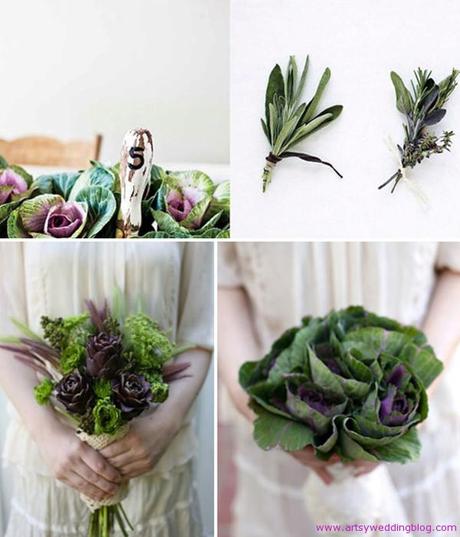 Artichokes are great as wedding decors; you can use them in various ways to fit with your wedding theme. If you are planning for a beach wedding, you can use artichokes as centerpieces in bouquets. They blend fantastically with the bouquet and are very affordable if compared with the costly floral centrepieces that are need to decorate the bouquet.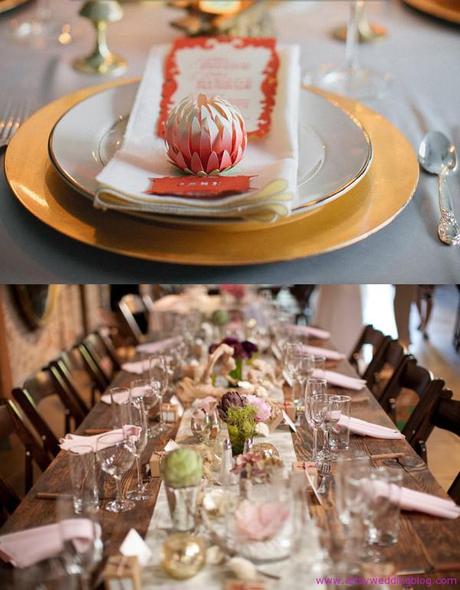 Another great ways to use the artichokes is to hang them from the shepherd's hook upside down, rap the stem and attach flowers to it. This can be used to decorate the aisle. Artichokes can be used to decorate the reception table and alter too exactly in the same way they have been used to decorate the aisle.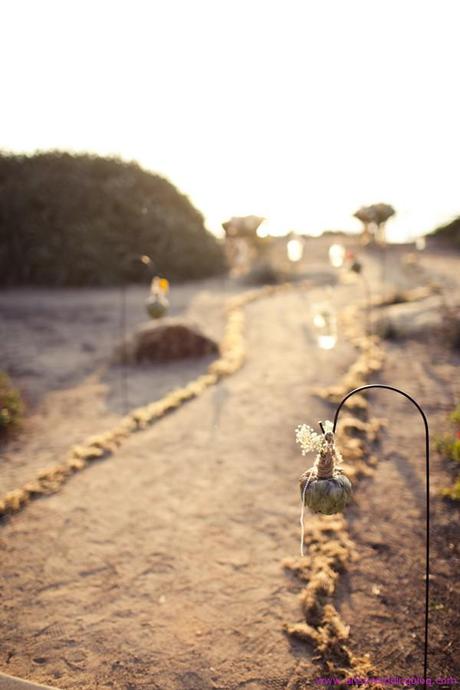 Artichokes can make really great candle stands for the dinner tables too, just cut the bottom flat and your candle stand is done. You can also use some limejuice to avoid oxidation. DIY artichokes wedding ideas can really prove very handy for you, as they are great money savers. You can get artichokes for $2-$3 per piece, which is pretty cheap, compared to the floral items that are often meant for wedding decors.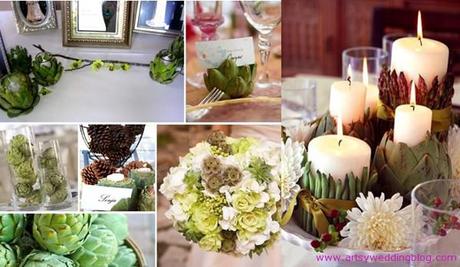 Artichokes can be also used as containers for holding small edible items or snacks at the reception table. You can also offer it as an ashtray for the invitees who smoke. They will really love you for offering such a cute ashtray. DIY wedding gives you a good opportunity to expand your creativity and moreover it is no longer the area restricted to the professionals. The bride and the groom can plan their DIY wedding too and save a lot.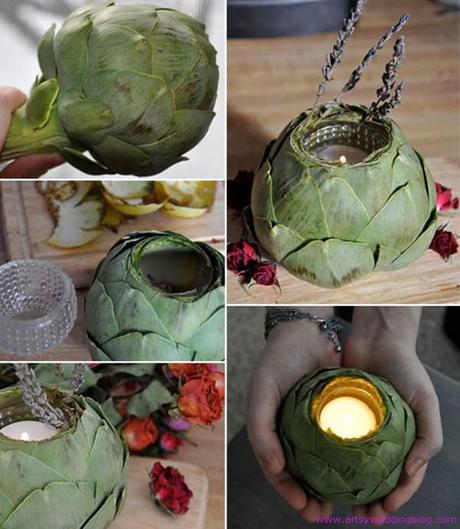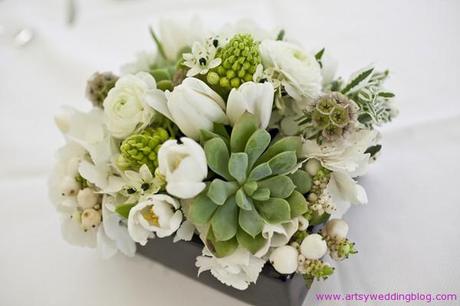 The DIY artichokes wedding ideas adds an uniqueness to the wedding and it also offers you the pleasure of your creativity when the invitees praise your taste and intelligence in making the wedding decors look so attractive, naturally soothing and close to the nature in such affordable expenditure. So next time you are on for a wedding, try out some of these DIY artichokes wedding ideas and it's a guarantee that you will be eulogized for your endeavours.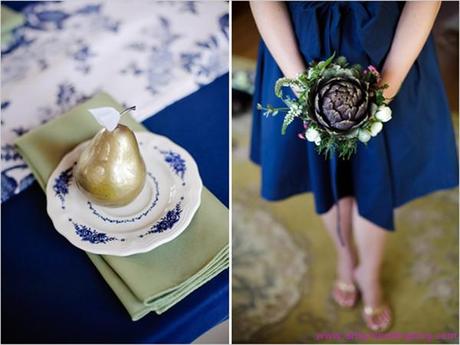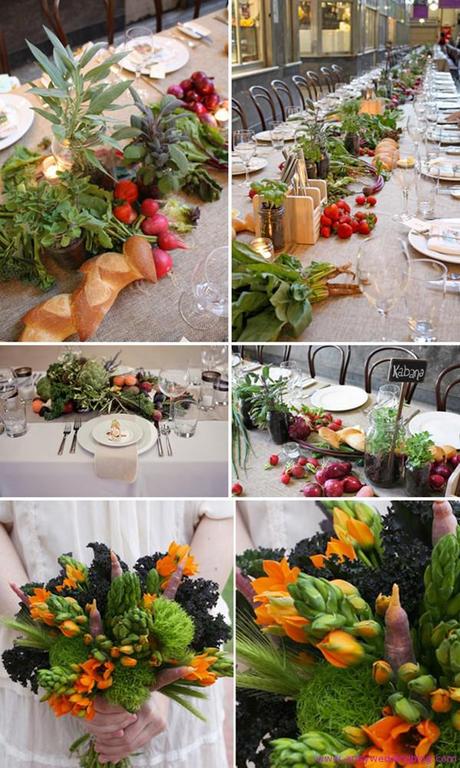 Wedding, whether it is your or your dearest friend's or your loved cousins is always a big occasion and undoubtedly everyone wants it to be memorable, grand and simply out of this world. But in most cases we often lag behind our dreams. Peaking expenditures and rising prices of things bury our desires to make the wedding take place in a way that we had planned for. We need to feel our pockets every time we think of planning a great wedding. But like every problem has a solution so does this problem too. A DIY wedding gives you a space to plan your wedding in your budget with few DIY artichokes wedding ideas.