Happy Saturday! How's everyone's weekend? I have been stuck inside, literally snowed in up here in Portland, and it's not getting any better! However, I've had some fun walking around the neighborhood and visiting a few yummy restaurants.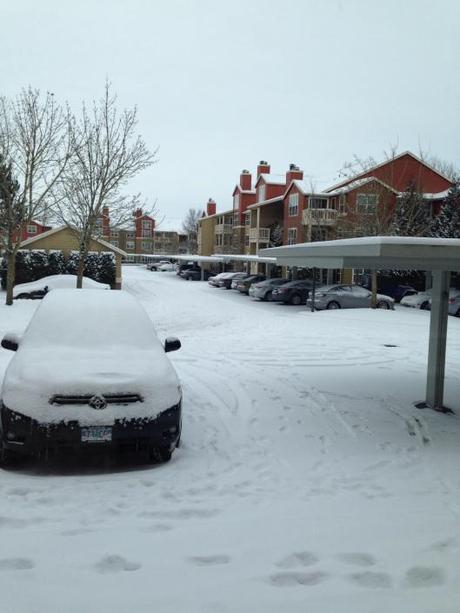 Outside my apartments!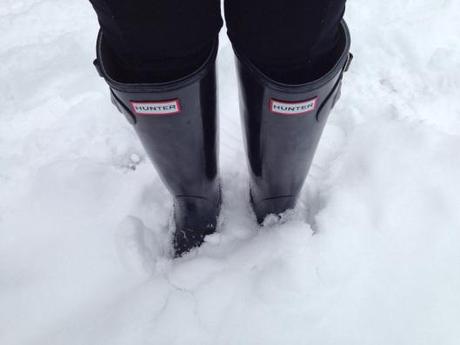 My favorite Hunter boots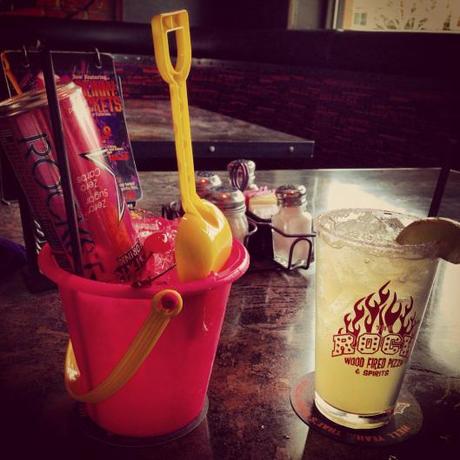 At The Rock Wood Fired Pizza & Spirits
Sometimes, during the winter months our skin can get dry and rashy. Almond oil is rich in natural vitamins and great for maintaining healthy and beautiful faces! It also helps to reduce inflammation and certain skin rashes.
Heres a DIY face mask for your skin to enjoy:
What You'll Need:
- 1/2 cup brown sugar
- 2 tbsp honey
- 3 tsp almond oil
Directions:
1. Mix honey, brown sugar, and almond oil together.
2. Rinse face, and apply mixture. Scrub for two minutes using two fingers.
3. Rinse with warm water. Repeat once a week for flawless beautiful skin.
Note: Rubbing in the mixture absorbs many of the vitamins helps to moisturize the skin.
Don't forget to join us in our Valentines Day Outfit Twitter Chat tomorrow with SCHEÈ! (Sunday, Feb 9th 8pm – 9 pm EST, 5pm – 6pm PST) We'll be giving you unlimited Valentine's Day Outfit style advice and answering all of your style questions! Follow me @JosieAlexandra and SCHEÈ @WhoIsSchee. Hashtag #SCHEESOUFFLE to participate!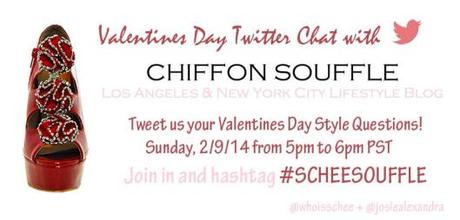 xo -Josie
[email protected]
Twitter: @JosieAlexandra