I dashed and shopped so fast after work today that I was seriously out of breath as soon as I got onto my bus. I ran to Debenhams to grab Chanel Frenzy and I seriously stopped in my track at the Art Deco vs. Dita Von Teese display.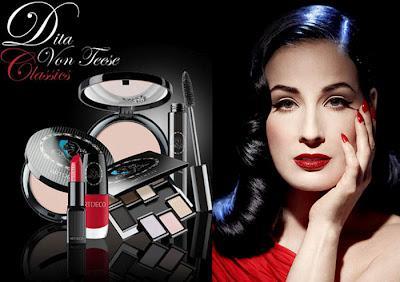 The shop was closing and my bus was about to leave in 2 minutes, so I couldn't really stop to take photos, but I did swipe the compact and OMG was it silky smooth! I am actually going back tomorrow, but I knew I had to blog about this.
I saw several different products that looked very interesting. The price points are average, and I'm pretty excited about this launch.
The iconic red lips of Dita is by far the most alluring product in this collection. At £18.50, I'm very hesitant to try as that's a very hefty price for a mid range brand such as Art Deco.
Having said that, there are other products that have peeked my interest.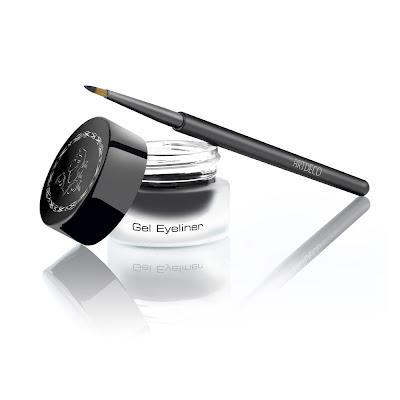 Gel Eyeliner in Nocturnelle retail: £19.50
Dita has sexy winged cat eyes all the time, and I'm excited to try this once I finish my MAC powerpoint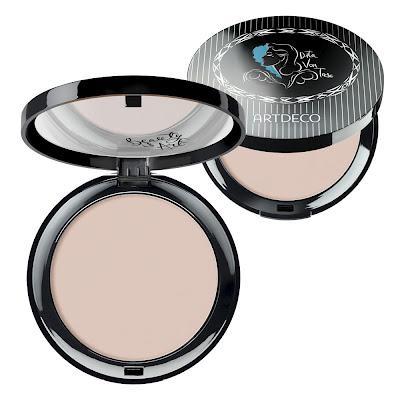 Dita's Face Fatale Compact Powder
Retail: £29
This product feels so gorgeous. It is so silky and it is weightless.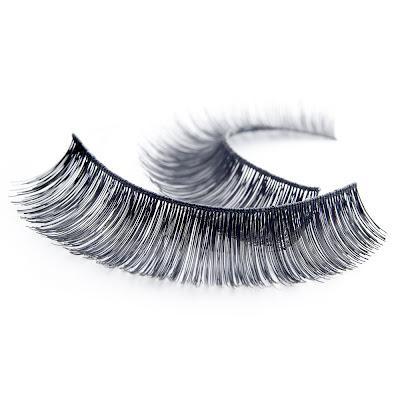 Strip Eyelashes 37 retail £14.00
Although I feel that this price is pretty steep, these eyelashes will look so sexy on anyone
These are my picks from the Dita collection, but knowing me, I'll probably end up with the nail polishes and lipsticks LOL
Have you tried this line? What's your opinion on it?
Art Deco is now sold at Debenhams.