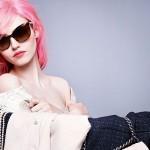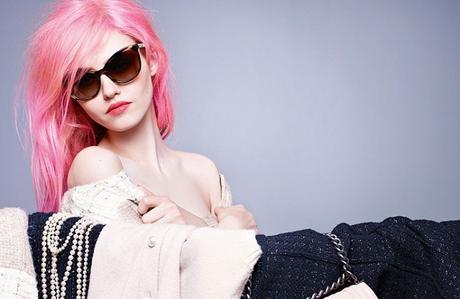 Chanel Bijou eyewear collections directly get inspiration from the costume jewellery that was so characteristic of Coco Chanel's look. Haute couture designer and founder of Chanel was passionate about baroque jewellery and that's the spirit Karl Lagerfeld —head designer and creative director of the fashion house— recovers in every Bijou (French word for "jewellery") collections, inspired in the luxurious and glamourous jewellery.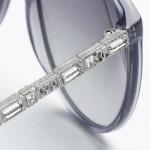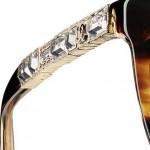 Bijou line has survived throughout different seasons, adding new designs and making more or less subtle changes.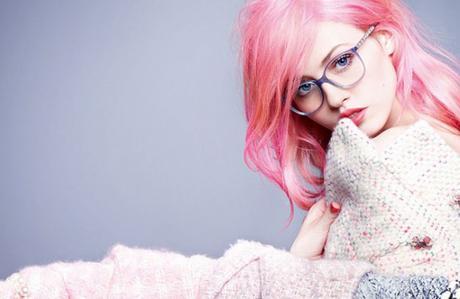 Each one of these glasses and sunglasses —for there's a Bijou collection in both optical glasses and sunglasses Chanel lines— features exquisite inlaid work at the temples, adorned with glittering strass of different shape and size, creating genuine and chic lifestyle pieces.

Model 3295B 1489

Model 5309B
Chanel traditional feminine and sophisticated shapes —including butterfly and cat-eye designs— are preserved, although a varied fresh colour palette is introduced to offer an interesting contrast to the classic craftsmanship.

Model 5306B

Model 5307B
However, the elegant classic colour selection of chic black, tortoiseshell and deep brown are still central as the brand's timeless colour palette.

Model 5292B
Likewise, the iconic double "C" Chanel signature is present once again, though smaller or bigger depending on the design.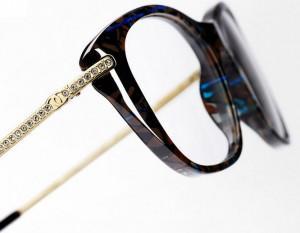 And because visual health is a matter of concern, with Chanel sunglasses, your eyes will be protected at all times with UVA, UVB and UVC filters on all lenses because they block 100% of harmful rays.
Mademoiselle Chanel adored extravagant jewellery so she would approve this lavish style and she would pull it off as she only knew. What about you? Do you want to get a piece of the finest Chanel eyewear Bijou collection? Visit Optical H and find out the best Chanel optical glasses and sunglasses selection.
«Some people think luxury is the opposite of poverty. It is not. It is the opposite of vulgarity» – Coco Chanel