Before I get to Bad Gal WP just wanted to share, I'm sure some of you probably wondered why I haven't reviewed Benefit's OTHER super popular They're Real Mascara.  That one is a marvelous lengthening big lashes sort of mascara but I have one huge peeve regarding it, it doesn't hold curl or give curl for girls with straight lashes especially in a country as humid as ours.  They're Real mascara works superbly for girls of Indian, Latin, or Afro descent who already have curled lashes because it gives them definition, bigness, and length, but if you're like me with stick straight lashes it's a no-lift story.  Sorry to my Benebabe friends over at Benefit, I'm being HONEST JULIA here, I know you're like super promoting They're Real, but other than providing volume and length it doesn't work for me in the curl department, there I've said it.  I still encourage girls to try it because for some girls it works really well and they like it, but for me it doesn't work as well.  I set up to shoot and review They're Real in the past TWICE, and after curling my lashes on both occasions and applying the mascara, the product would uncurl my lashes even before I could take a decent snapshot and I ended up giving up and wiping it off.  Check how the same thing happened to my friend, Liz of Project Vanity when she tried They're Real here.  Here's what I totally, TOTALLY don't understand, must be a global marketing restraint thing, why doesn't Benefit locally promote an even better mascara I totally overlooked in their stores, which is Benefit's BAD GAL WATERPROOF Mascara, take note, yes, the waterproof variant.  It's the same price as They're Real and sales are sales, right?  This mascara is…according to ME…THE BOMB because lashes totally go BOOM without looking crispy.  This so far is my TOP choice for a high end (Php1200) mascara, it's the same price as They're Real but for me is even better.  The tube is delightfully more chic and as slim as a fine cigar.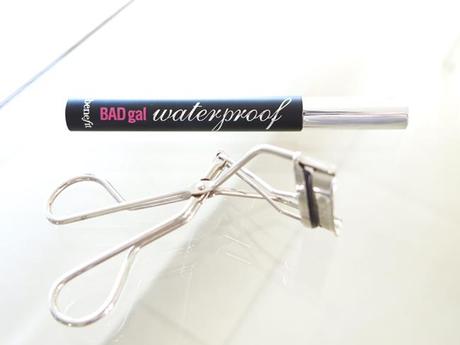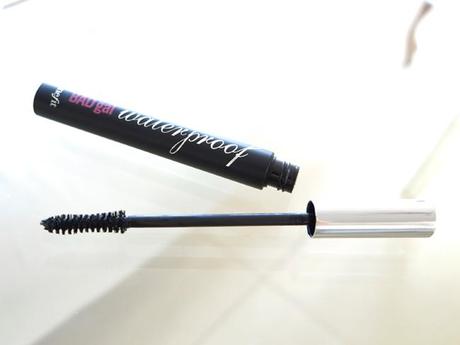 The wand is I think also partly the key to why this mascara is great, it's got a similar shape and size to the They're Real wand but it uses traditional densely packed bristles to coat lashes.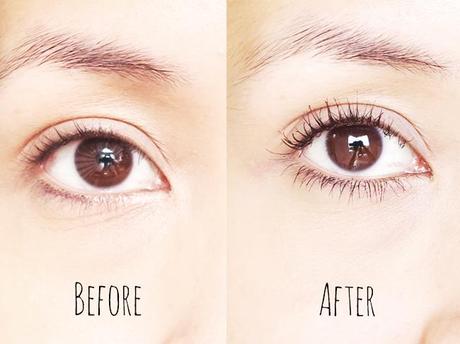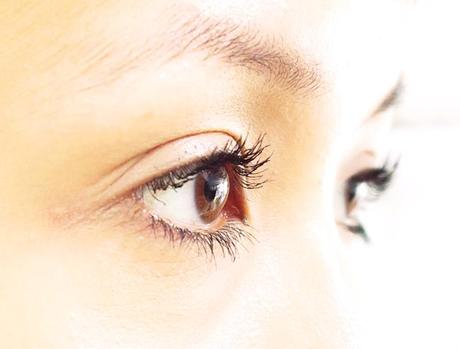 HELLO??!!?  See my point?  Big, black, bold volume and EVEN some added length. Check the huge difference on my bottom lashes, too, in the before & after shot.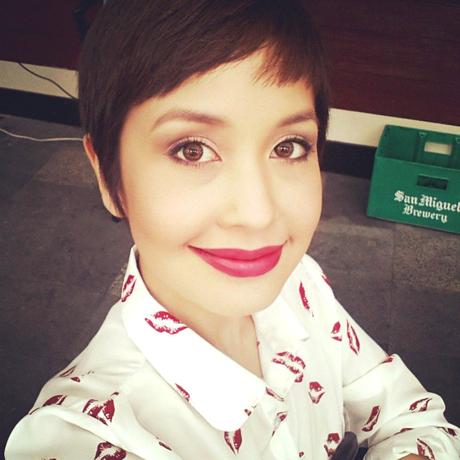 I didn't use as much of the mascara here, but it's nice to know you can choose to layer it sparingly or more generously.  You can still sort of see from this mobile photo that in spite of dark eyeliner the lashes are still noticeable.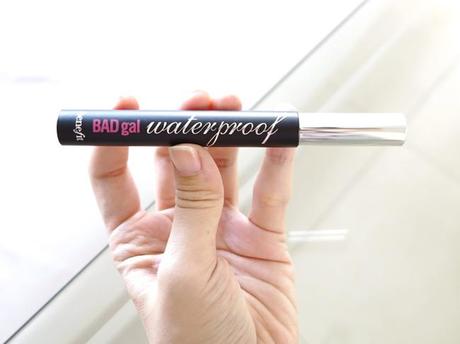 I just…gee, I don't even need to say too much, the pictures say it all and that curl I'm boasting in the profile shot is still going strong as I type this and they don't feel crispy.  This mascara even makes my lashes feel as soft as they do when I'm using Maybelline's Full N' Soft Mascara.  Remember, any mascara's waterproof variant is usually the more dependable when it comes to curl hold because usually waterproof mascaras contain more tar (remember what Noah used to waterproof the ark?  Yup…).  I'm not even sure if the regular Bad Gal variant will be as fabulous as this waterproof version when it comes to curl hold.  Some people don't like waterproof mascaras because they can be a pain in the butt to remove, but I'm the sort of person who cannot part with eternal curl and would rather make an effort to remove it when the day is done than have stick straight lashes that might smudge.  Benefit Bad Gal Waterproof mascara is available at Benefit boutiques for Php1200.  This was my personal take away purchase after teaching two full-house workshop batches for Benefit Cosmetics at Greenbelt 5 yesterday.  Once in awhile, for variety, girls like to try high-end mascaras, you may want to give this a go.  Don't just take my word for it, bring your own lash curler and test this mascara in-store and spend the day at the mall to see how it works for you.