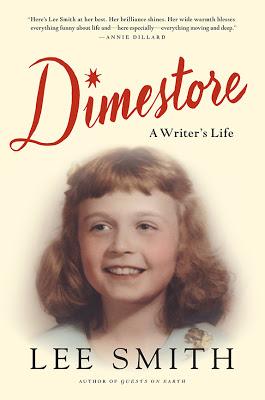 When I was at Malaprop's on Sunday to hear my students read, I treated myself to a copy of Lee Smith's new book -- a collection of essays about her life as a writer.
The essays are full of memory-evoking detail: from her father's dimestore in Grundy, Virginia (Who else remembers pastel Easter chicks and tiny turtles with roses painted on their shells?) to her mother's recipe box (the secret ingredient in her mother's pimento cheese is Durkees!) 
Smith recounts her early attempts at writing -- writing about stewardesses and orphans and evil twins  (I, too, have written about evil twins and I'm very sorry) until at nineteen she heard Eudora Welty read and suddenly realized that her own best subject matter was the small world she already knew.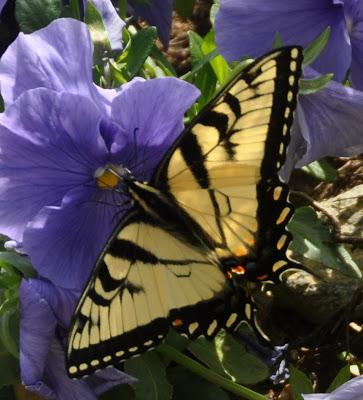 As a long time fan of Smith's writing and as a southern woman of the same generation, I've always felt I 'knew' Lee Smith -- her writing voice is so sure, so true, so clearly based on personal experience. These essays expand that knowledge -- dealing lovingly and forthrightly with her father's bi-polar condition, her mother's 'nerves,' and her son's schizophrenia. 




Small wonder that Smith talks about writing's ability "... to give a recognizable shape to the chaos of our lives."

This is a wonderful book  -- especially for fans of Smith who'd like to see the soil from which her writing grew and for writers, in general, to give a glimpse into the process of one of our finest novelists.  And since it's Lee Smith, it's just plain downright good reading.

 (More about Lee Smith and her work 

HERE

.)