'Be who you really are'
Marilyn Monroe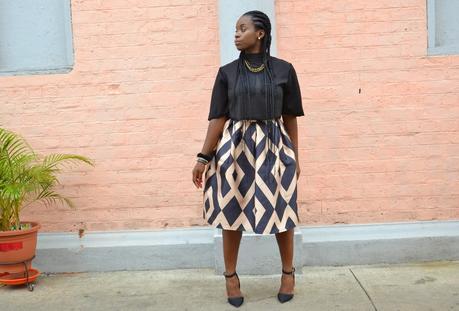 Hi folks,It's the weekend and I'm deliriously happy to be awake and alive this morning.Oh happy new month!!! It's a new month too and I have so much on my mind and a lot more that I hope to achieve this month, but like I always say 'One step at a time'. I really wish you all the very best and a great deal more this new month.
This post was supposed to go up last night but I fell asleep while typing cos I got in pretty late yesterday and was really tired from the hellish day I had. Now I'm about running out the day to run some errands so I'm not going to ramble so much today.
As always, the love affair with the color black continues and I'm quite happy about it. I haven't felt 'girly' in a while so I decided to channel my inner Marilyn Monroe in this poofy diamond print flared skirt. This Fashpa skirt has been sitting quite neglected in my wardrobe since I purchased it that I honestly felt it deserved a day out so then came this outfit: high-neck crop top, flared skirt, heels, jewelry and as always, minimal makeup.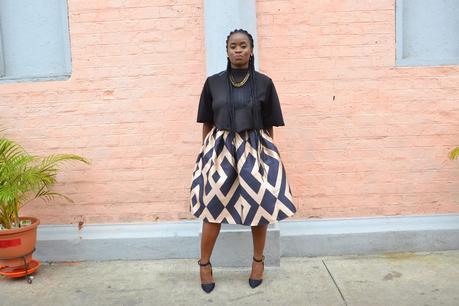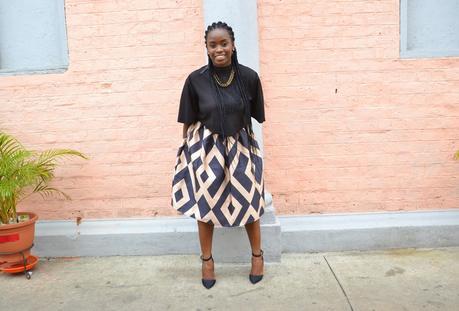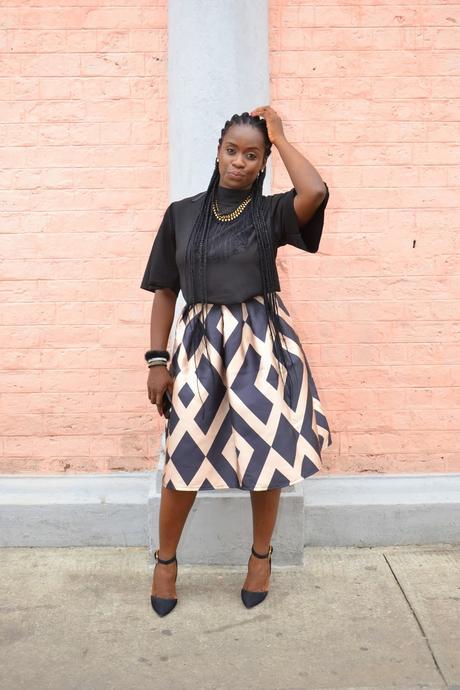 Sometimes don't you just love being a girl? I know I do, well mostly during weekends...On weekdays I don't enjoy being reminded that I'm a girl living in a man's world. I'm no feminist, I'm just too much of a realist to be cynical...like just the other day someone actually said and I quote 'you are always working, when will you find your husband and get married?' and I was like 'Ummmm, okayyyy'  when what I really wanted to say was 'keep talking but keep walking'. It was hilarious but that's actually one of the nicest ways that the whole marriage thing has been suggested to me believe me.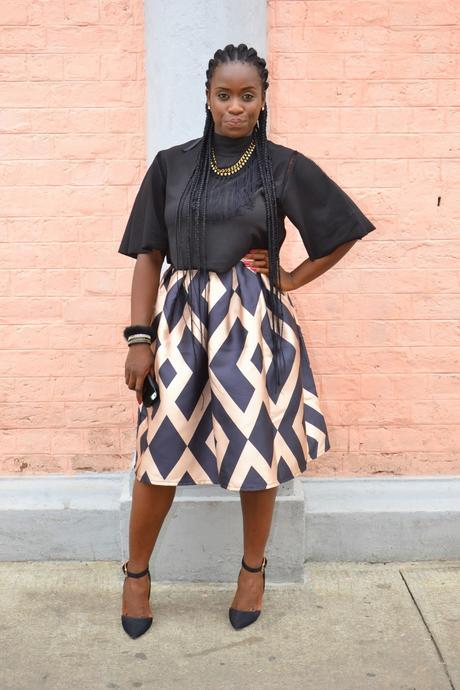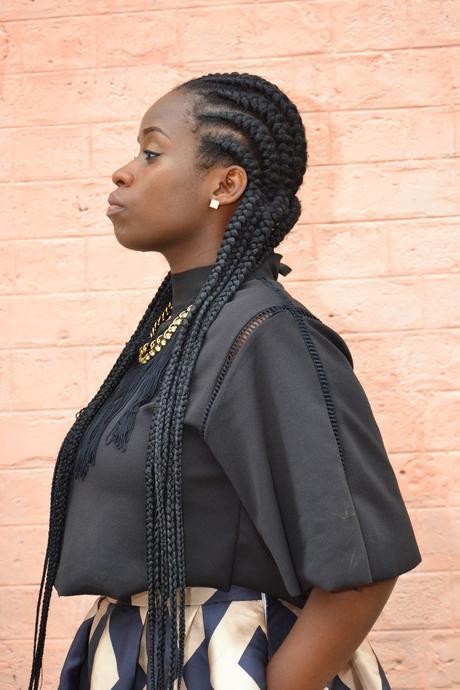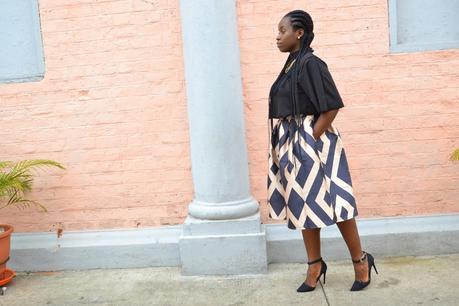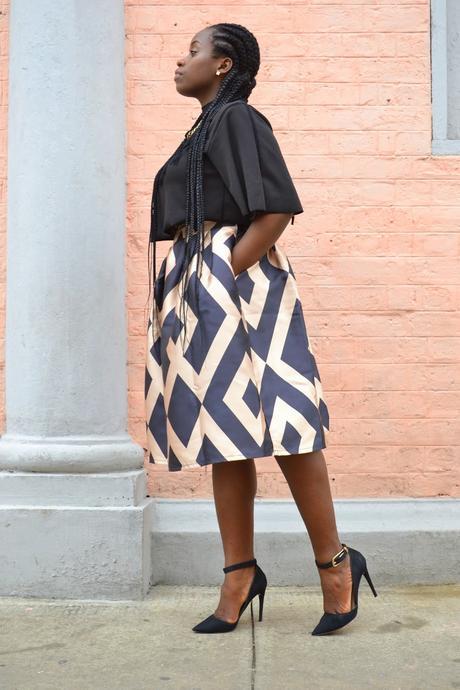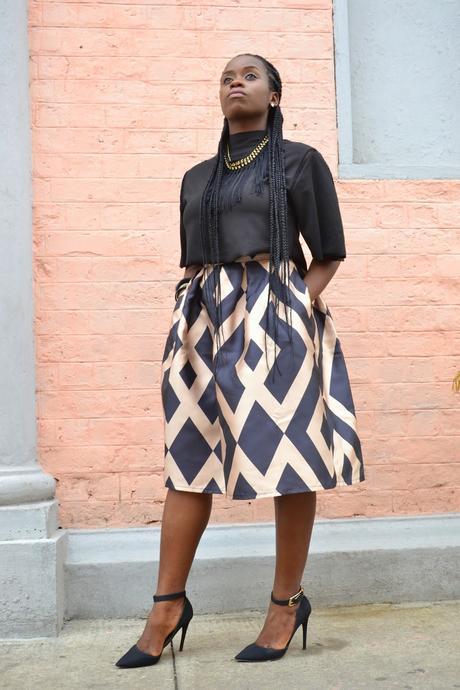 Anywho I really did enjoy this outfit and being Marilyn for a day, I actually switched it up a bit and wore the skirt to work but rather with a button-up formal shirt. The lovely thing about flared skirts is that they are pretty versatile pieces so you can always wear an off the shoulder top or a camisole-like tank with nice strappy sandals, a cute clutch and then you are off to a wedding...it doesn't always have to be 'gele' for a wedding.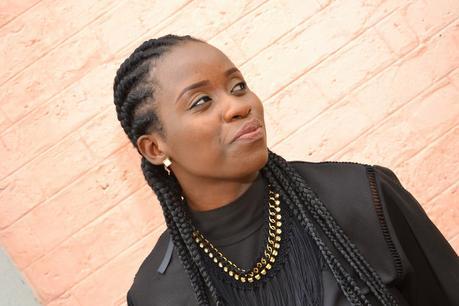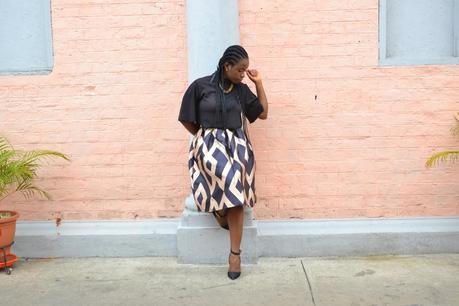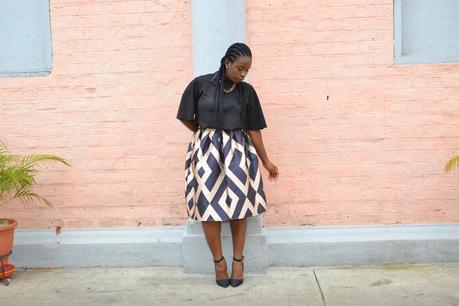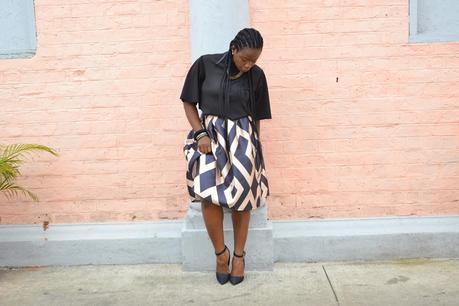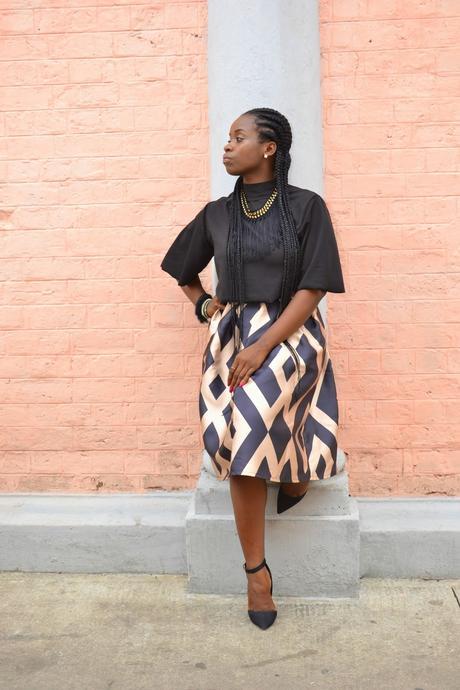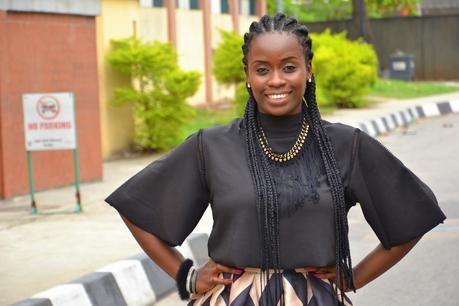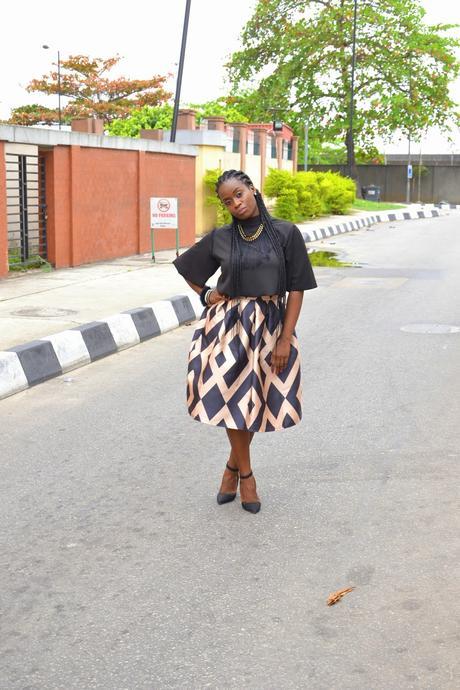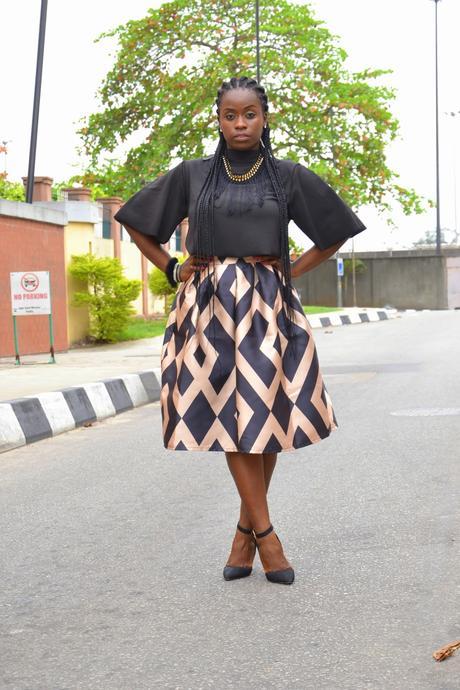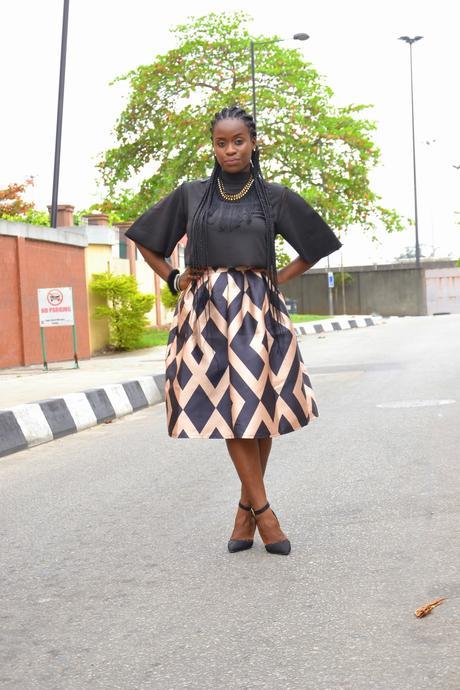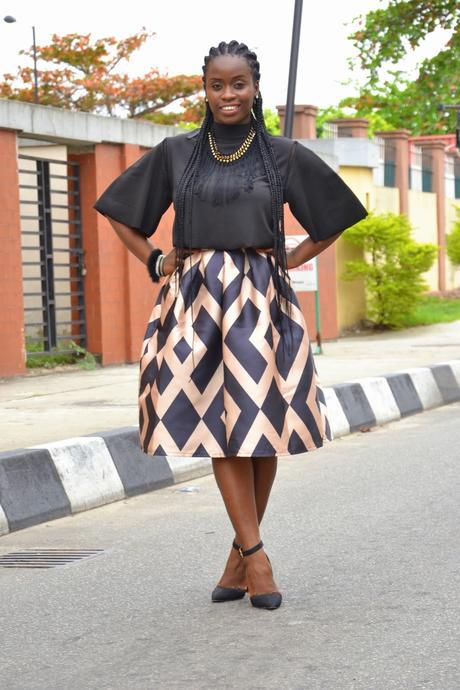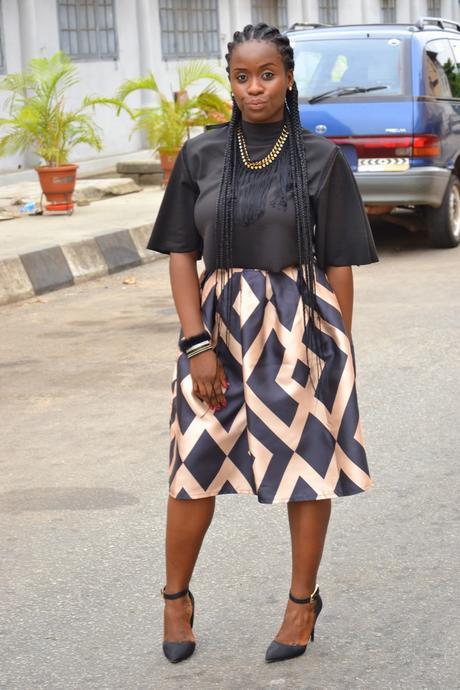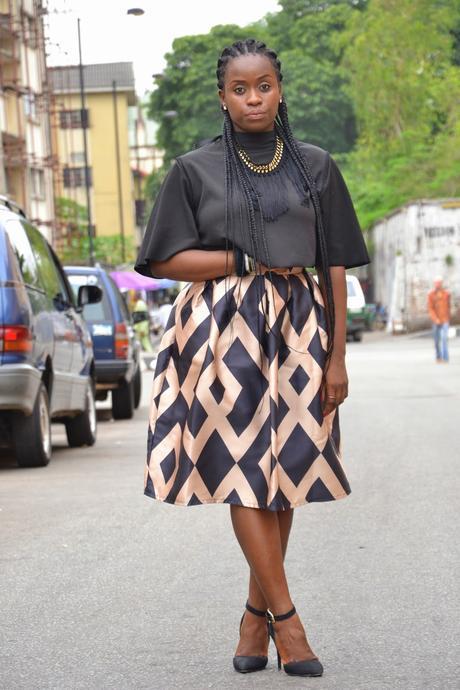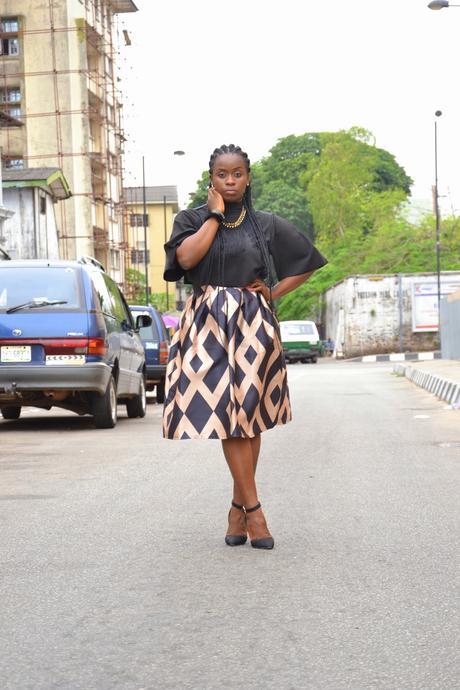 Outfit details

Crop top - MajuFlared Skirt - FashpaNecklace and Bracelet - MajuShoes - Asos

Earrings - Primark


I'm literally running out the door so I hope you enjoyed reading this. Just in case you missed my previous posts, please find the links below: 
Essential Makeup Brushes For BeginnersBlack, White and Some StripesValentina Pink by ValentinoSaturdays are for Weddings
Also you could subscribe to my blog on the right hand side of the page so you get updates as soon as I post. Please follow me on social media as well, links on the right hand tab too.
So beautiful people I'll see you on the next one and don't forget to leave your comments below.
Yours always,


Ify*