Once again I'm delighted to have Esme Wilks back on the site today, sharing another part of her recent trip to the US (read her guide to Yosemite here) with this great destination guide to the bay city of San Francisco. It's been a few years since I was last in San Fran, but I'm pleased to see that the things I love most about the city – its relaxed vibe, exploring on foot and the fabulous food – where also the things that Tom and Esme loved the most. Over to Esme.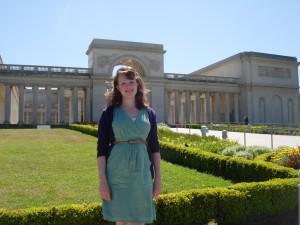 You will love San Francisco, I just know it. What's not to love? Good food, interesting museums, great places to visit nearby, friendly people, (mainly) good weather… it really is an amazing place.
My husband and I took our first visit to San Francisco in May this year and are already planning our next trip. We completely fell for the relaxed way of life, the great feeling of the place – and did I mention the food? Here's my guide of what to do and where to go in San Francisco.
 
Walking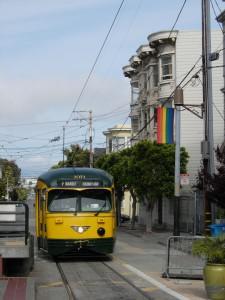 Although the streets of San Francisco are built over and across lots of hills, making some of them indescribably steep, the best way to see the city is just to wander around. It's got a great café culture and as long as the sun's out(ish), there'll be people around. There are also lots of parks dotted around (including tiny on-the-street-parks) for a rest from those pesky hills. We picked an area to explore every day, only taking the bus or train out to the places that were really far away – or when we were really tired.
The best area to explore on foot is the mid east – from Chinatown, through Russian Hill, North Beach and Telegraph Hill. There are lots of shops and cafés to keep you interested, as well as quirky houses to look at. And while you're there, go up to Coit Tower and see the whole of San Fran below you. Make sure you also make the effort to go south to the Castro and Mission areas, where you will find cool shops and experience the San Fran gay scene. It's also a bit flatter down there.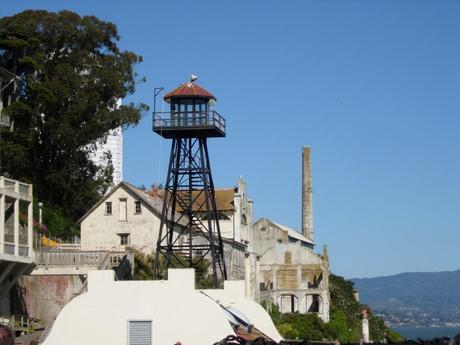 Alcatraz
One of the best things we did was buy tickets before we left for the first ferry of the day out to see Alcatraz. You must go! We were very lucky with the weather when we went, but we heard that the fog can roll in pretty quickly and the temperature can really drop, so take layers. Not only was the prison tour fascinating and so well done, the whole island is incredibly beautiful and has such an interesting history. It's so well looked after now by the National Parks Commission and is covered in wild flowers and is home to hundreds of protected birds. I would highly recommend it.
Fisherman's Wharf and the Embarcadero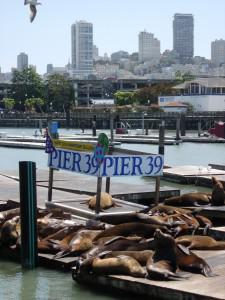 Fishermans' Wharf is the Blackpool of San Francisco, but with more money. True, it's not the loveliest part of the city, but it certainly has character. And Sea Lions!
The Embarcadero, however, is a little more high class. It's a huge disused warehouse that now houses fancy food shops, stalls and restaurants. Twice a week it's home to a huge farmers' market, so it's worth trying to time your visit to coincide with that.
Museums
We're big museum fans and always go to at least one when we're in a new place. One of the things that has surprised us when we've been to America is how expensive museums and art galleries can be, so we always look up if we can get in any cheaper. Most of the big museums in San Francisco (as in New York) have one evening a week when they stay open late and you can get in either for free or half price after around 5pm. We realised that the evening when this was happening at the San Francisco Museum of Modern Art was on our first evening, so we dragged our jet-lagged selves out of bed and into the queue. The museum is excellent overall, giving a really good sense of modern art from the Bay Area, but we particularly enjoyed one of the temporary exhibitions.
We also really liked the Legion of Honor Museum, which has an amazing collection of Rodin sculptures, but it was a bit of a mission getting out to it.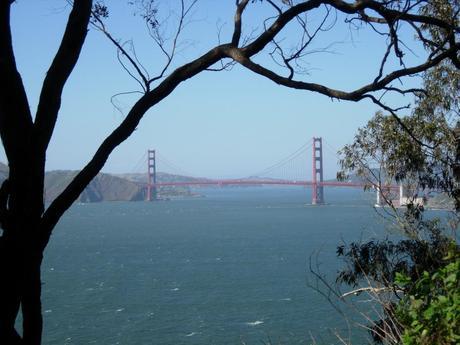 Food!
We had some fantastic food in San Francisco and I'm happy to share our favourites with you:
Breakfast – Brenda's French Soul Food: so much choice! We recommend getting a savoury and sweet option to share. Incredible specials and delicious coffee, all with a Creole twist.
Lunch – Papalote: cheap and tasty Mexican food.
Budget dinner – Borobudur: delicious Indonesian food, a great range and excellent prices.
Blowout dinner – Fleur de Lys: the food is worth the cost and if you're celebrating, this is the place to go.
Bar – Bourbon and Branch: a modern speak-easy, with passwords to get in and amazing cocktails.
 
Photographs © Esme Wilks