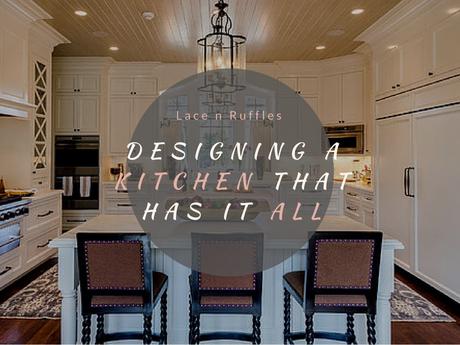 Designing a kitchen can be tricky at the best of times, and if you're a home body like me, you'd probably enjoy cooking and entertaining in this space, the task is even more of a challenge. Want to make your kitchen rule but not sure where to start? Don't fear though, help is at hand. Here I'm giving you a couple of glam ideas to help ensure your cooking area looks gorgeous yet functional - read on!
♥ Don't skimp on storage
Plenty of storage is a must in most kitchens, but it's especially important if you're planning to wine and dine guests in this room. After all, if you're to create a stylish, welcoming space that wows your friends and family, the last thing you'll want is cluttered, chaotic work surfaces! To ensure you have a place to store everything from your saucepans to your spices, you'll need to install savvy storage solutions. For example, full-height cabinets can help you to make the most of the square footage on offer. Meanwhile, as kitchen specialists deTerra Kitchens point out, specially designed corner units can help you to make the most of what may otherwise be unused space. Now that's what we called smart storage!
Find a home for each of your kitchen items, and you should find it much easier to keep this room organised, tidy and presentable for your guests.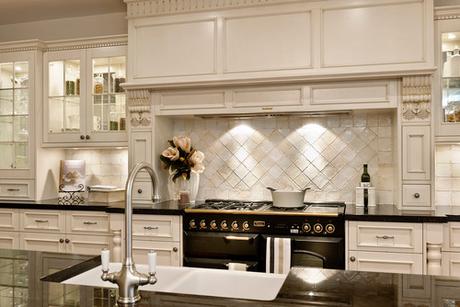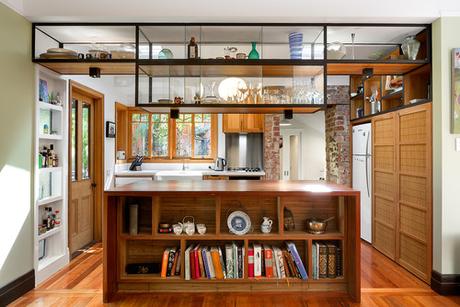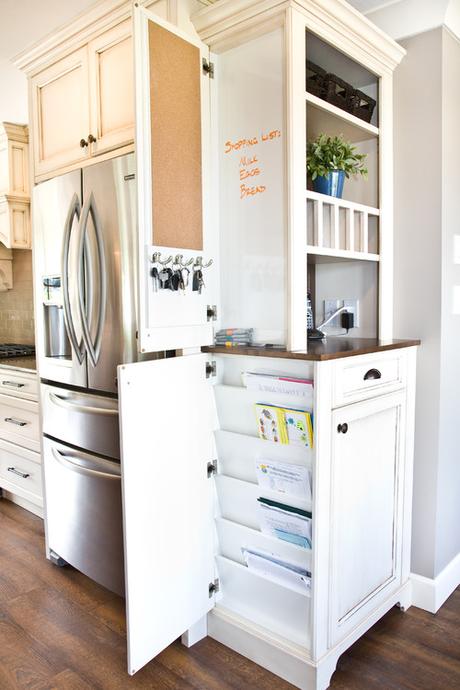 ♥ Install an island unit
Island units are popular among discerning home designers, and they can be particularly effective in multi-purpose kitchens. As well as looking modern and stylish, these features are packing a real punch when it comes to practicality. If you include an island in your cooking area, you can use one side of it as a breakfast bar while retaining the other as a food preparation space. Another option is to place seating around one end. Whatever way you use them, these units offer extra storage and workspace with a designer touch. Meanwhile, if you include a cooker top on your island, you can face your guests as you fry, flip and flambé like a teppanyaki chef!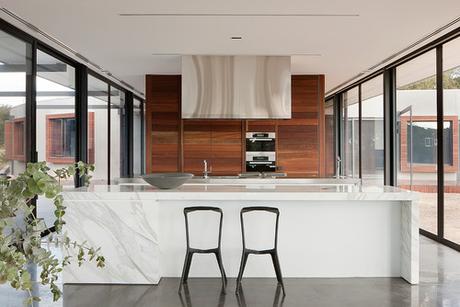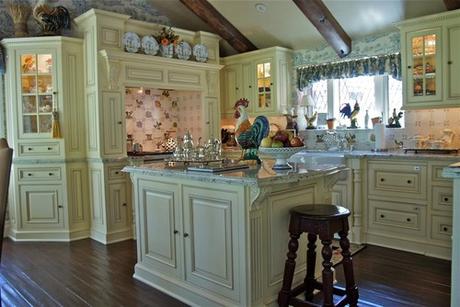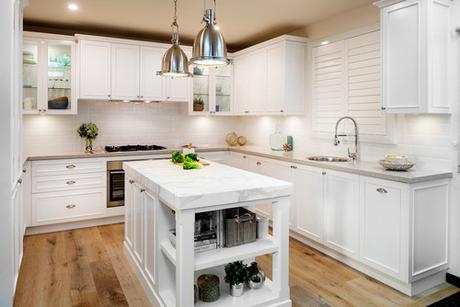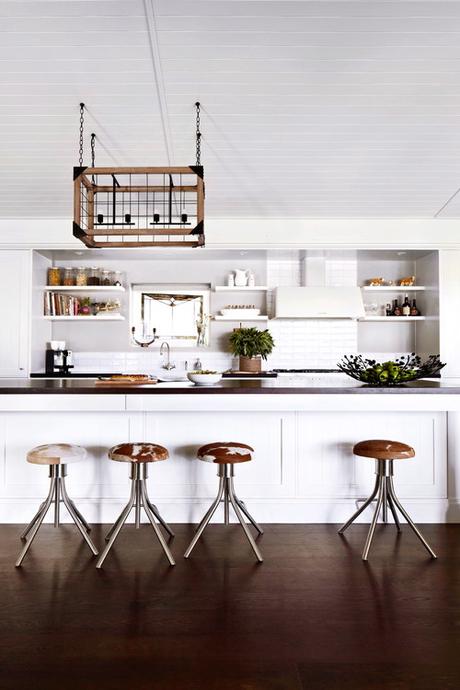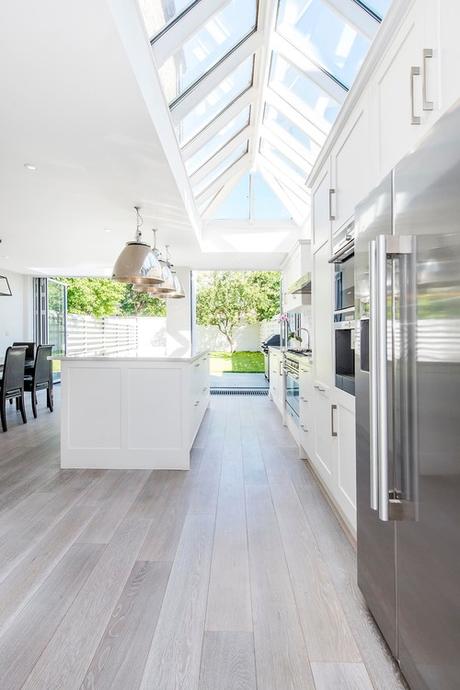 ♥ Install layered lighting
If you want to showcase your culinary talents and turn out perfect plates, you'll need effective task lighting in your kitchen. Strong spotlights and under-cabinet illuminations can be ideal for this. Meanwhile, to create the ideal ambiance when you're entertaining, you'll also need some mood lighting. Ceiling lights with dimmer switches, soft lamps and decorative in-cabinet lights can be ideal when it comes to creating the perfect atmosphere.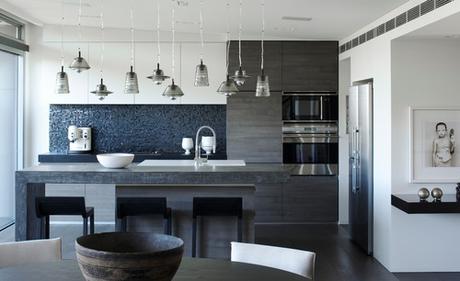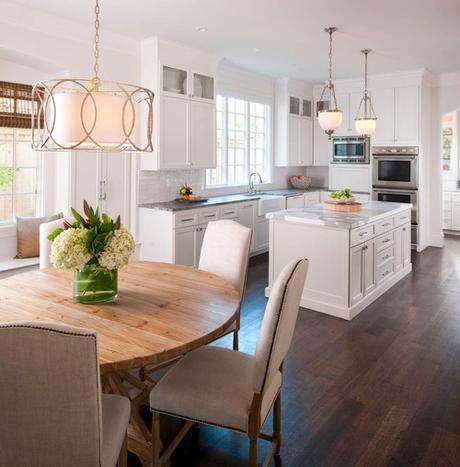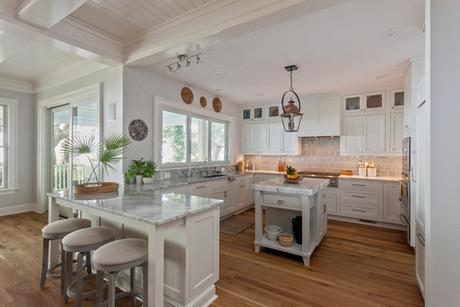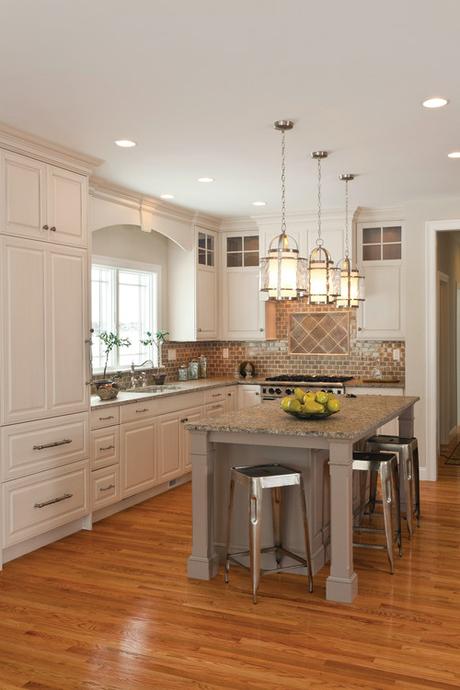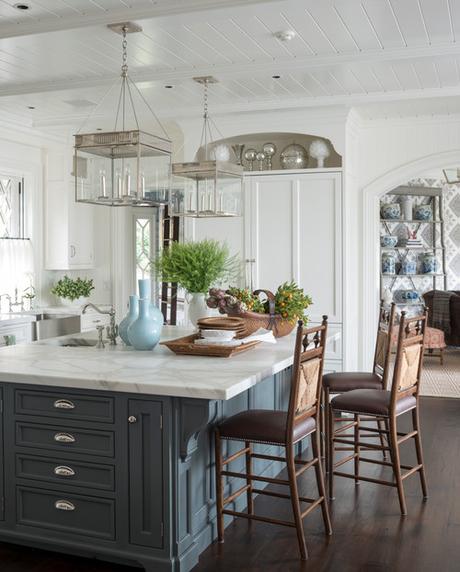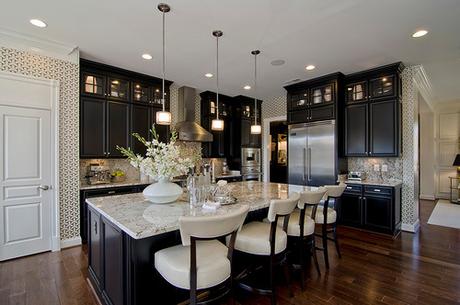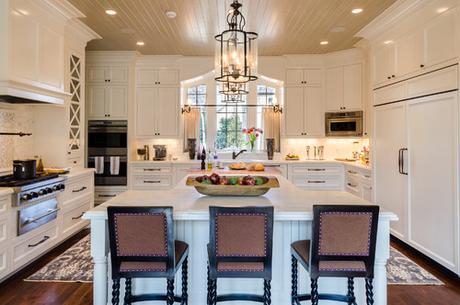 (All images sourced from houzz.com)
So tell me Dear Reader, have I inspired you to relook at your kitchen space to create the ultimate cocooning and entertaining nook? Do you have a few pretty yet practical design inspirations to share? Share your pictures with me either on Pinterest, Instagram or Facebook by tagging #Lacenruffles - I'd love to shoutout to some gorgeous ideas on my page.
Until next time! Stay inspired.